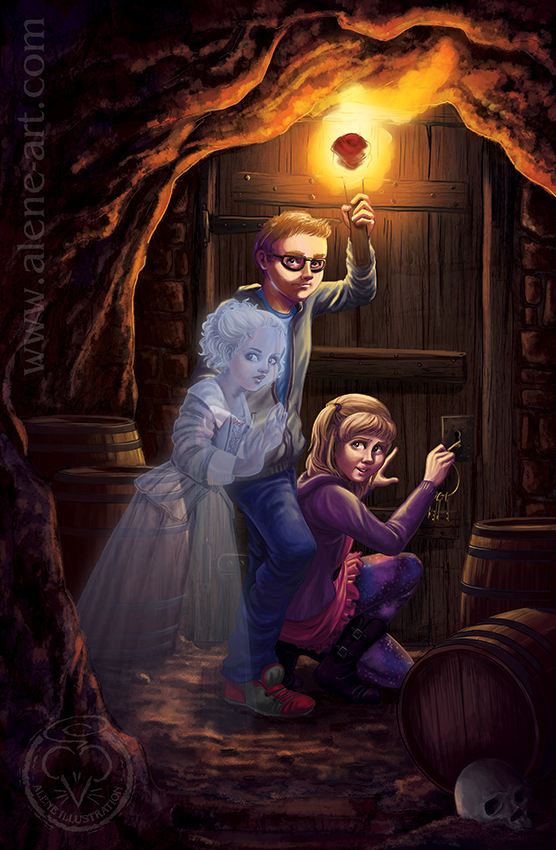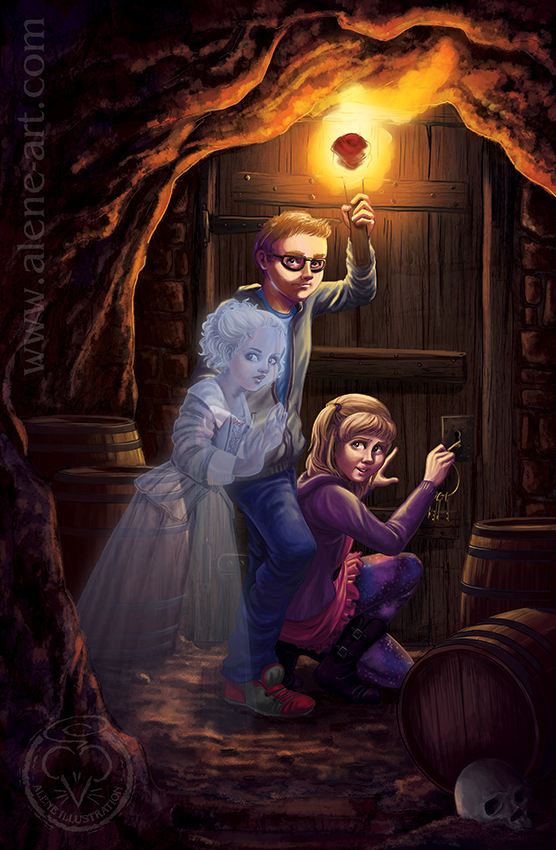 Watch
A personal illustration for a middle-grade story I've been toying with. Mariella is a 17th century ghost on a mission, and she is not amused that it has taken over 300 years just for someone to notice her.

There are some initial sketches and an animated progress gif on my blog:
alene-art.blogspot.com.au/2015…
Media:
Adobe Photoshop CC on a Wacom Cintiq Companion 2
References:
No direct references, pose references my own, and of course I googled barrels and torchlight on caves and stuff to check what things should look like.
Textures:
From cgtextures.com (textures used to add a little extra to the cave walls and door)
Time Taken:
No idea, somewhere in the 17-22 hour range.
Enjoy! Comment! All that jazz!

My blog | Follow me on Twitter | My Website |
My Instagram
|
My Pinterest

I love the costume on the ghost girl. It's all very well done!
Reply

Thank you so much! I enjoyed designing Mariella's dress, I wanted something really obviously historical, but I don't often stray into the seventeenth century.
Thanks for the

too!

Reply

Nicely done! I think you captured the spirit quite well. ('scuse the pun...

)
Reply