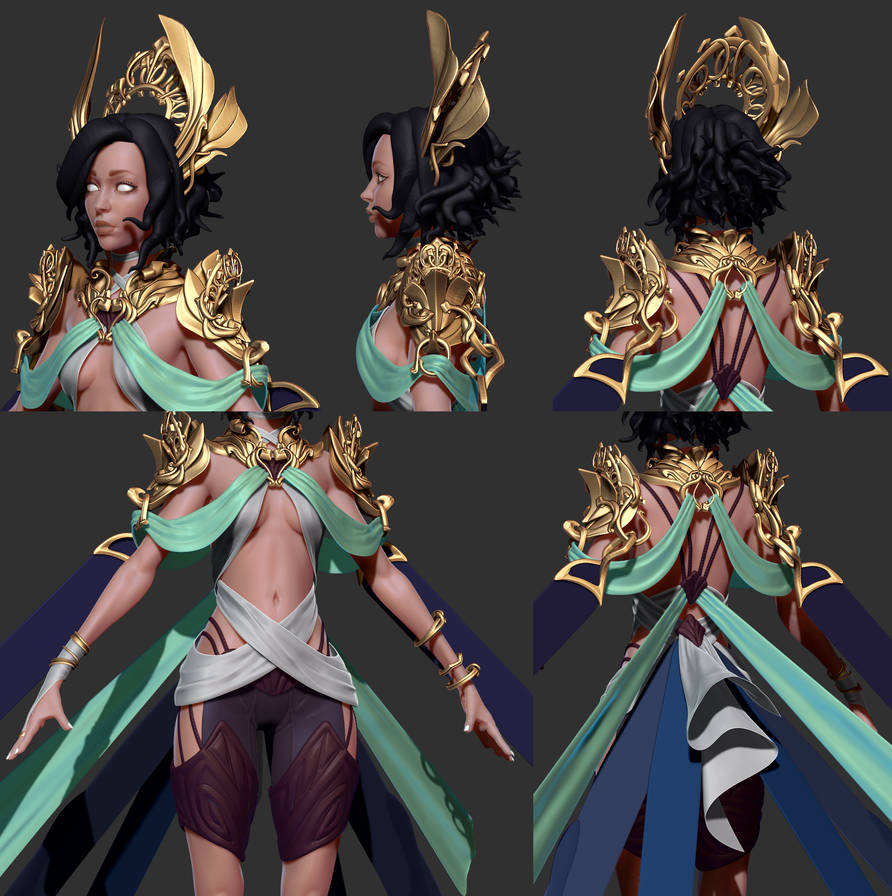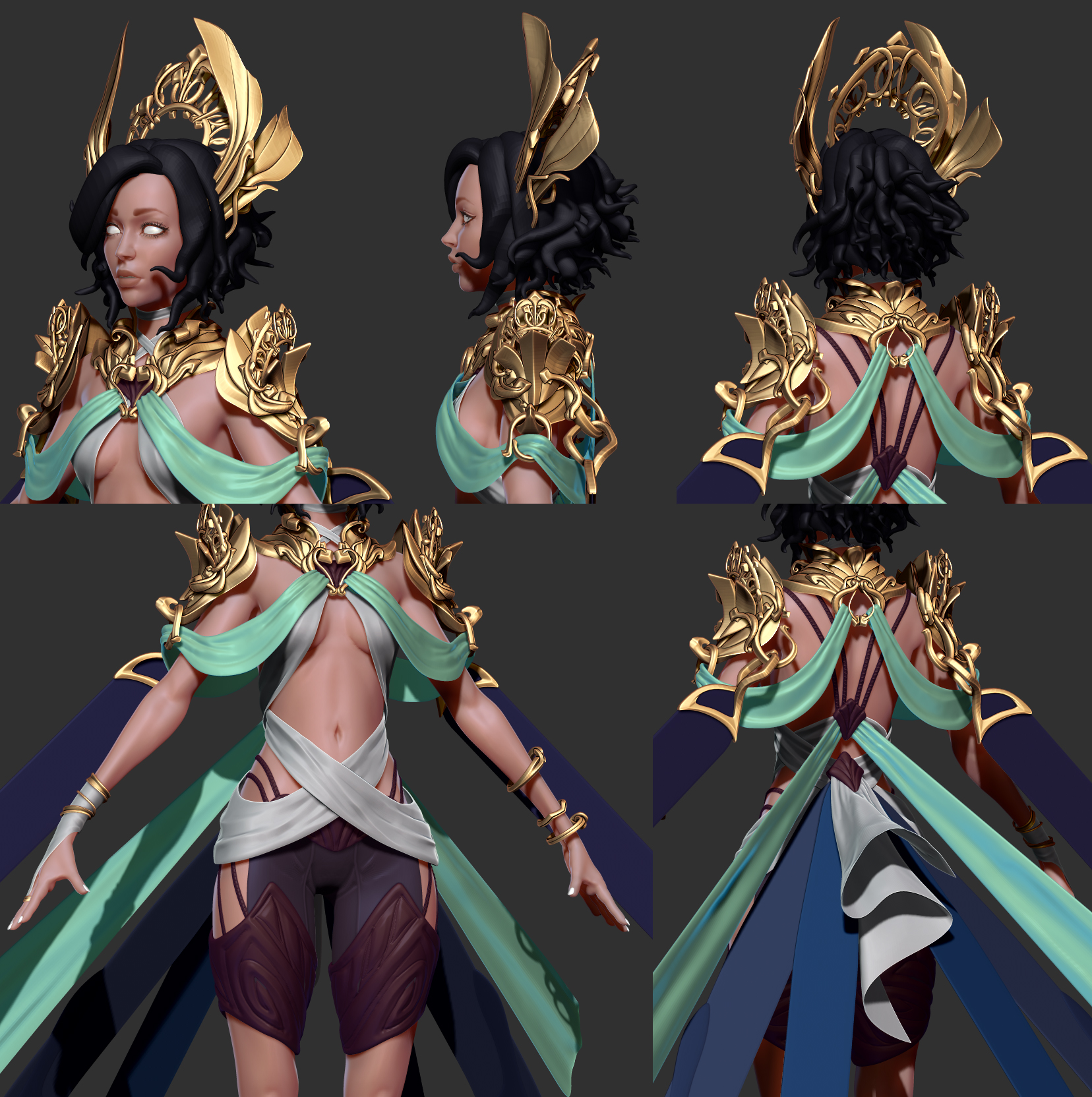 Watch
Progress has slowed a little bit due to some unforeseen circumstances, hopefully I should catch up to where I want to be at this point.
Current update is getting some of those wrinkles and leather designs in there and see how they are feeling. Plus I modified all of the geometry of the pieces so it will be extremely simple to work with once I get to the low poly phase, the less I have to manually retopo, the better.
The hair block out geometry has been replaced with tube chunks that will be translated into the final lowpoly version far more easily, I have also reduced the volume, I think it balances out with the headpiece a little better.
I'm not too sure how I feel about all of the hanging cloth pieces having the same design, I might simplify the ones coming off her lower back a little bit.
Thread:
forums.cubebrush.co/t/art-war-…
[Portfolio]
[ArtStation]
[Tumblr]
[Twitter]
[Instagram]