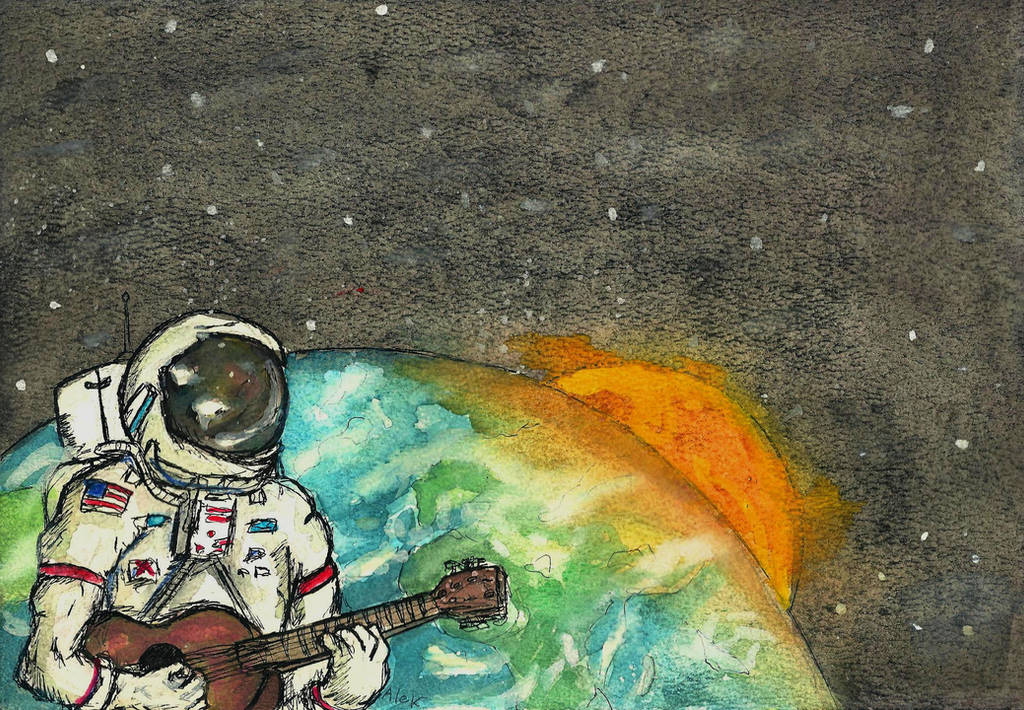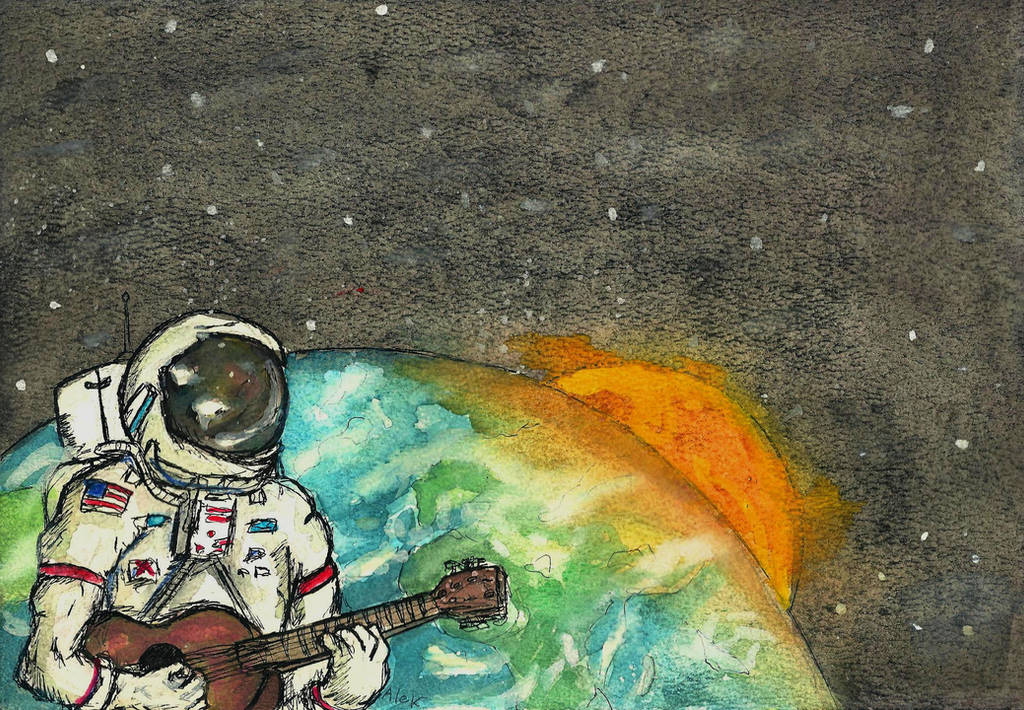 Watch

Hey, I loved this and saved it to my facebook profile page. Hope that was okay?? I attributed the art to Alek Gorn. Let me know if you would like for me to remove it.
www.facebook.com/adele1966
Thank you!!
Reply

Reply

wow I wish this idea was mine lol great job!!!
Reply

Essa musica <3333
A propůsito, muito boa a sua pintura!

Reply

this is awsome, perhaps you should experiment on mixing up colors to add more uniqueness to space.
try adding a big blotch of water on your color palette(like purple), mix it with the medium sized brush(let the brush soak it up) then let it drip on your paper(dont dry it), while it's still wet, do the same thing to another color(like maybe dark blue) then let it drip on top of the blue where its on paper, it should begin to mix together(but dont let it mix completely). grab a smaller brush and just guide the water around to even it out.
anyways, that's kind of my technique but it's up to you, you just gotta play around with it.
hope it helped

Reply

Working on a wet surface is kind of unpredictable... What I don't like very much. I'm a very insecure person ahhaha. But I Promisse I'll try to follow your hints.
Oh gosh! what a compelling double sense in the first Sentence ... ahahahahah
but whatever.
(and please, don't missunderstand me, I'm straight) (or I think Ia am)
Sorry for all the nonsense....
oh, Please join us :
potatomasters.deviantart.com/
Reply

Cool drawing, mate.

What did you use, watercolours? I'm curious.
Reply

Very nice! Much better than my somewhat similar Space Oddity sketch. lol Because colooooor!~
Reply

Reply