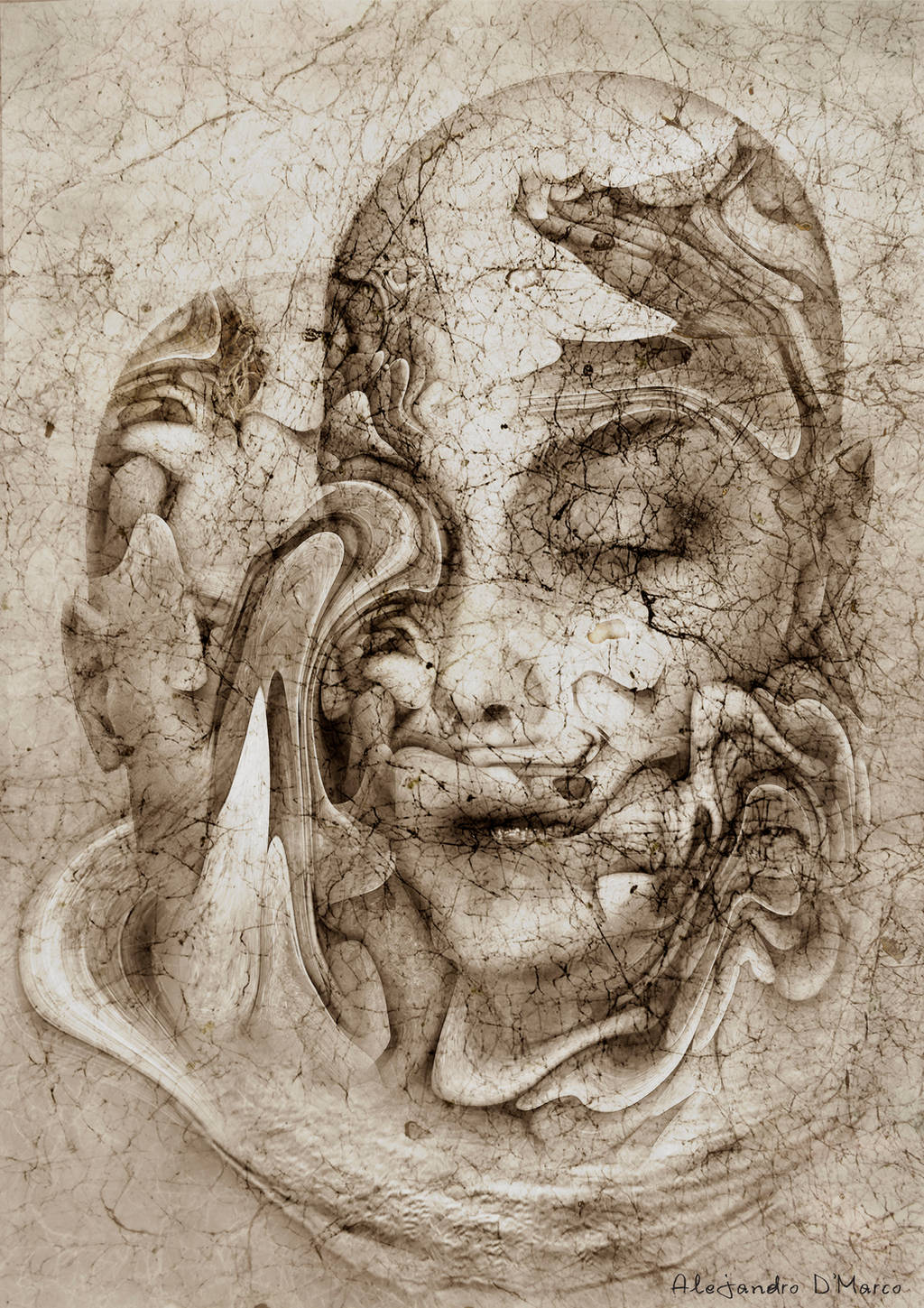 Watch
A trip with the music of Bach

All the elements and textures: personal stock

Reply

Reply

Gorgeous piece of art Alex. Once again you blew my mind. It is surprising how well your art-style fits Bach's composition (expecially the one you highlighted in the comment section).


Just like Bach it is artistically beautiful (but not the stereotypical type of beauty). It is actually amazing how you can use shapes, motives and colours that are usually not used to depict beauty and turn them into something graceful.

It is also (like Bach) technical marvel - smooth silky velvet surfaces combined with hard rocky edges. The piece looks like it is made out of hard substance and liquid at the same time. Truly surreal in true sense of the word. Usually people think of surreal art as crazy, insane, nonsencical like a shark with a lion head. But you created something that is so much more. It doesn't hit you in the face with its surreality (like the shark-lion example) but if you look closer you realize: "Wait.... is it liquid or is it a hard rocky surface? Is the main protagonist desolving into liquid or being created out of it?" And the answer is - whatever you, as a viewer, want it to be.

And finally just like Bach it has intelectual depth. The more I look at it the more I see. Every look comes with a different emotion, meaning and perspective.

Those are the signs of true art. It is limitless and timeless and no matter who you are or where you come from, you can look at it and connect with it on some level. You do not create "empty, shallow" pictures for people to look at, you invite the viewer into the piece and let him/her be part of it. That is what art is in my humble opinion. Something more than a physical piece of paper with colour and lines but something that connects with the viewer and together they create something unique.
Reply

I really apreciate the contrast between the materials of this painting: it look made of liquid but also rock in the same time. I would dare to say that is a surrealistic artwork

I love it!
Reply

Reply

VErY expressive!! Can you tell me exactly
WHAT piece(s) of Bach were you listening too!!??
MY musical hero...
richard
Reply

Reply

I'm so glad I asked. I've seen and heard it so many times, in concert and
radio,....it is magical and so lovely. I've bookmarked it and I will phone photo the score
and see if I can manage the two violin parts on the piano. It was used in a film, years ago, staring
William Hurt and a deaf woman ~ Merrily Maitlan?* ~ who I believe is really deaf. What is the
name of that flick? When I saw/heard it in the theater, my heart remained in my throat, so
perfect it was for the movie score. Sort of like when they (ironically) play the funeral march from
Beethoven's 7th symphony during The King's Speech. Ironic because IT's BEETHOVEN,
a German, and not ironic, due to the death to come. THANKS so much for getting back...
*Aaaah yes CHILDREN OF A LESSER GOD....
Reply

Wonderful work ... and wonderful music, of course.
Reply
Reply