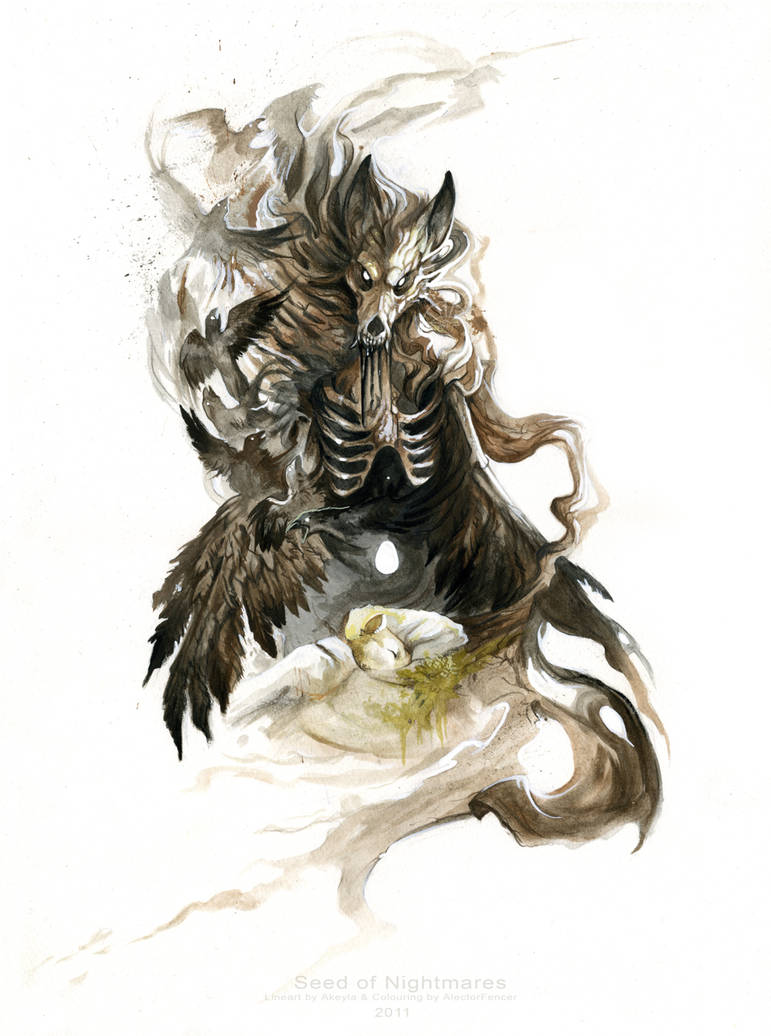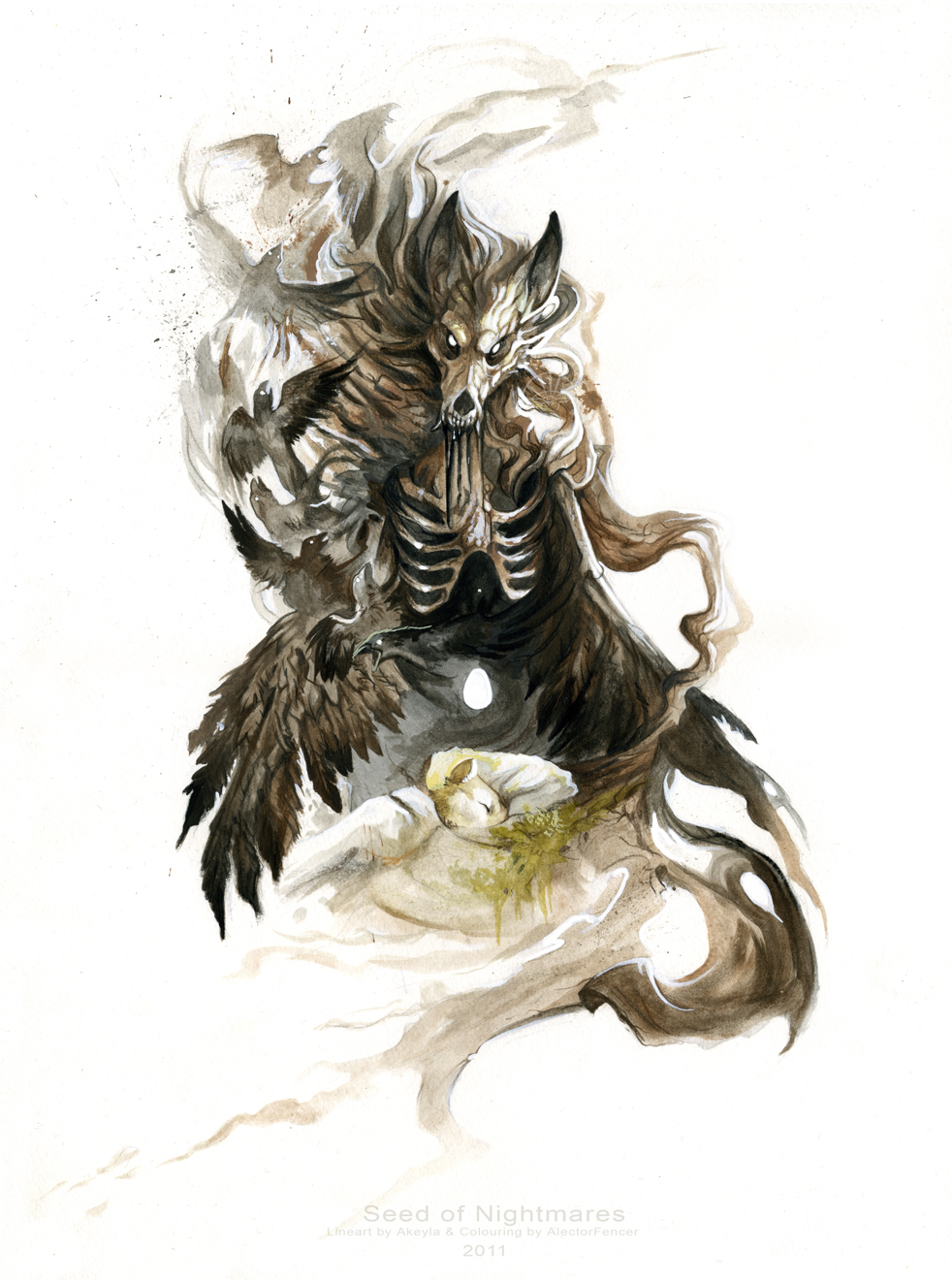 Watch
It slumbers underneath your bed, between your floorboards, behind your head.
A collaboration between the brilliant

and me. She did the linework and the concept and I coloured it.
This was a very relaxing piece. I love monotone colours. ;]
A3, watercolurs and acrylics on heavy paper. Will be available at Mephit Mini Con.
Thanks a lot for looking! <3