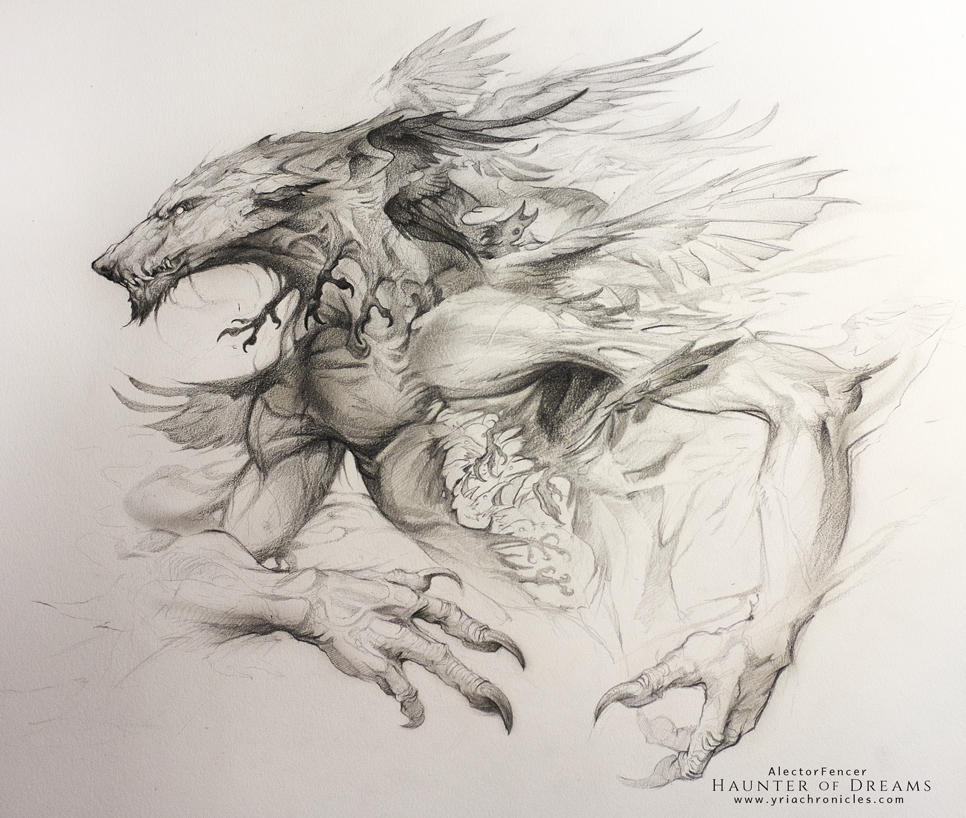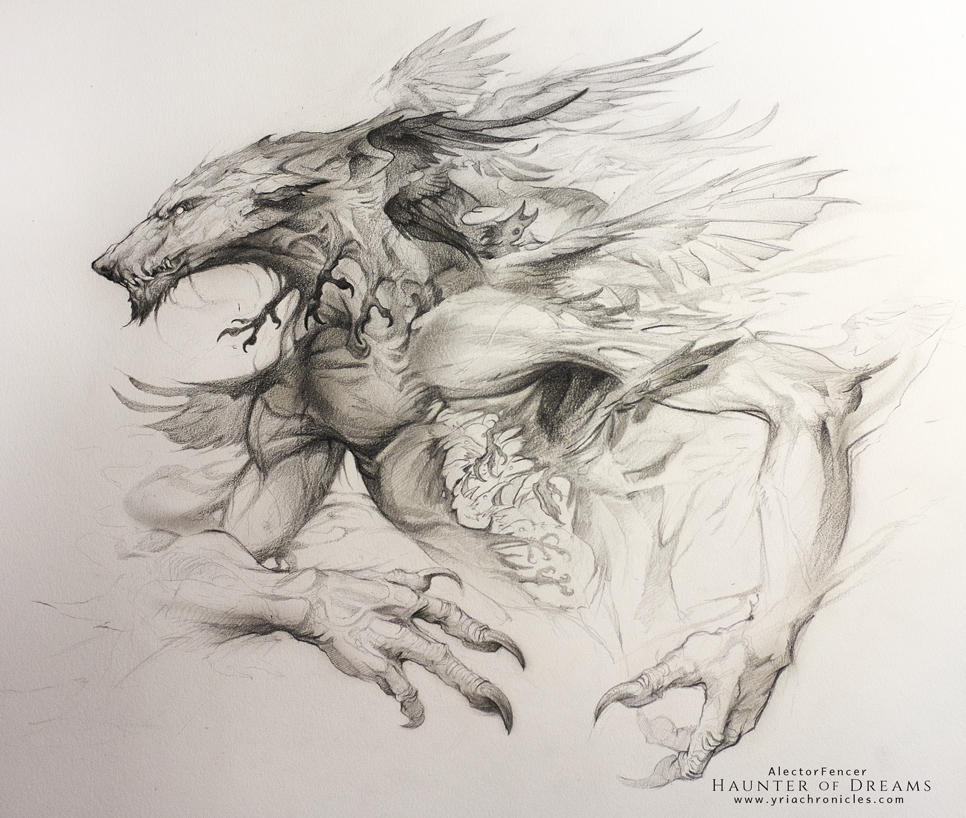 Watch
A pencil concept of the big antagonist of my upcoming Chronicles of Yria spinoff comic, "Haunter of Dreams". The little bunny is not on his own.

Haunter of Dreams is a tale about the intruiging and gruesome nightmares one can experience throughout their life. And Haunter of Dreams tells you about a story of a little boy who has to overcome the shadows of his own fears. While the Chronicles of Yria tell you about Myre's and her companions' story, the spinoff series "Lores of Yria" will feature short stories that describe how sayings and tales came to be, how they go and how they can play a major role in the lives of every Yrian.
Now that the storyboard is complete and I settled on a logo design for the book, I will continue with the lineart for teh pages!

You can find more information about it here:
www.yriachronicles.com/what-s-…