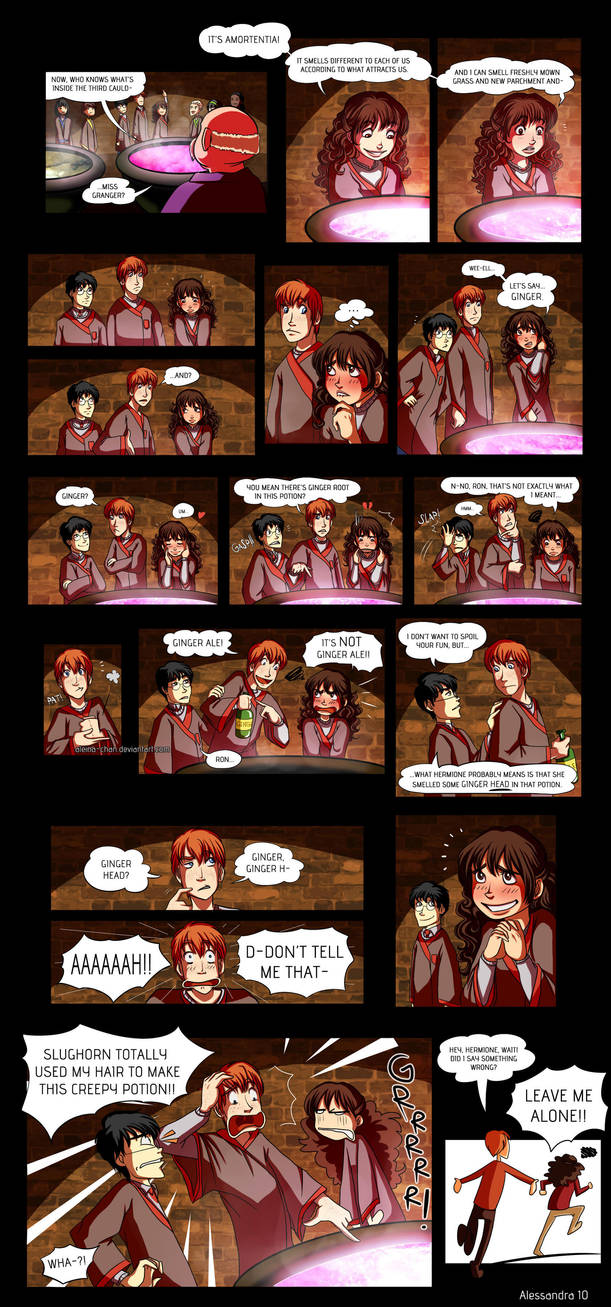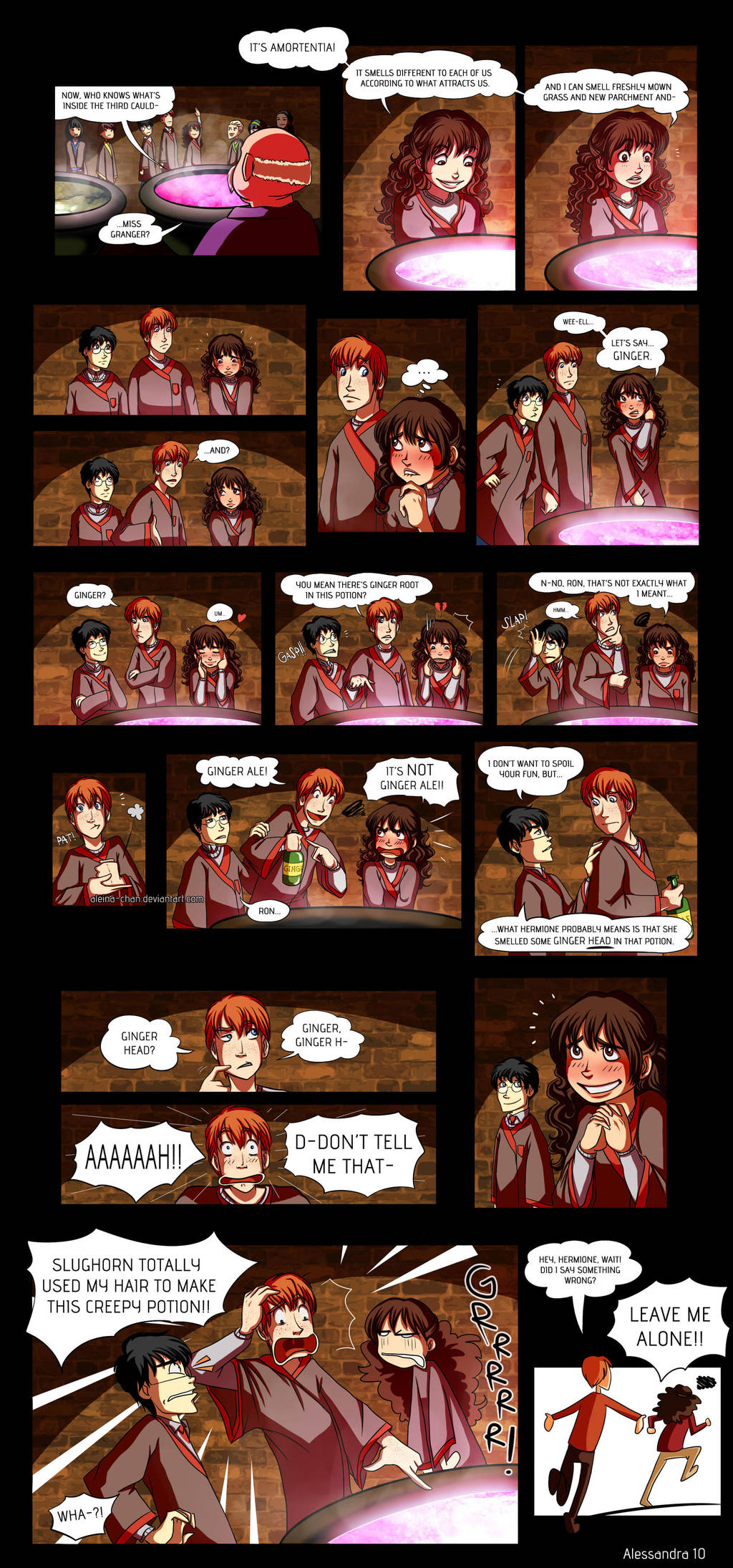 Watch
I had this idea (pretty stupid, I know) in mind for a loooong time :'D It's finally done!
Ron/Hermione

I've always loved the Amortentia scene in the sixth book, and auntie-Rowling said herself that Hermione had totally smelled Ron's scent in the potion

So, since I'm a big fan of the couple (like you don't know it already!), I just had to do something like this, sooner or later :'D
Obviously, if you haven't read the sixth book, you can't understand what's happening - or maybe YOU CAN?

Uuuuugh, I got super-bored AGAIN with this piece! I thought I'd never completed the shading part, too many vignettes X_x
Comics are fun to elaborate, but are a pain to draw and colour. My comic skills totally need to be improved, I'm not really good at paneling X-|
Btw - I know that Ron is not
that
oblivious... but teasing him is fun! It's just for the lulz xD
Hope you like it!
P.S. Ginger Ale: the best cure for sore throat.
Daily Deviation
Given 2010-11-21
The suggester wrote:
"RHr - Amortentia by *Aleina-chan is just too hilarious and adorable to not suggest! I adore all of the amusing expressions, and you are sure to smile at this lovely comic whether you are a fan or not of this series or pairing."
(
Suggested by suzaku009 and Featured by rydi1689
)