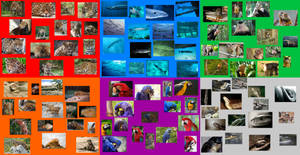 Alec Borden's Hidden Temple Legends Tier
Are you a fan of "Legends of the Hidden Temple"? Well, this tier is for you!
---

Don't Cancel the LOTHT Reboot
Description
A Legends of the Hidden Temple reboot for adult contestants was promised and I want it to actually happen. Hopefully all of you can sign and share
my newest petition
. That way, I'll have enough supporters to tell ViacomCBS to migrate the promised LOTHT reboot to Netflix and have production start after the pandemic is finally over.
Image size
1700x2200px 4.24 MB