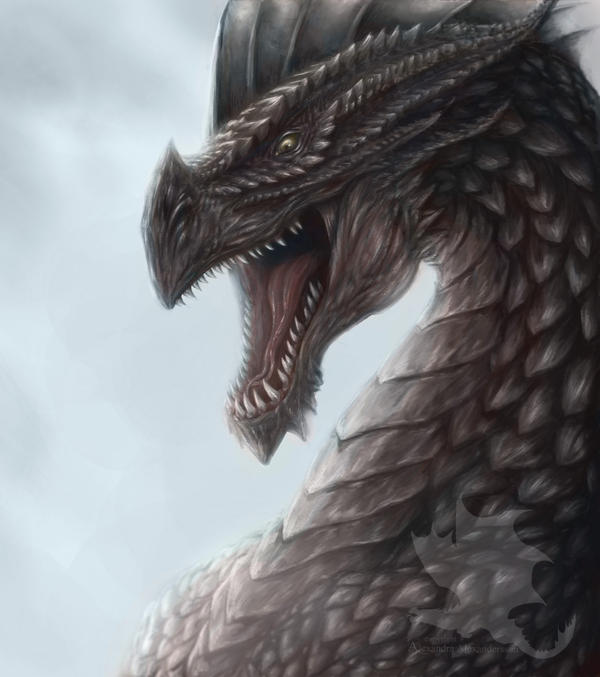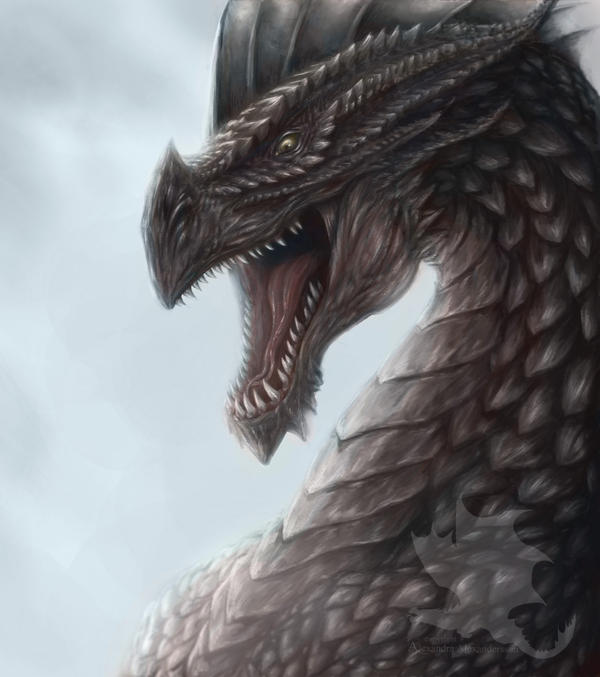 Watch
Painted in Photoshop with a technique I'm really starting to like(just need to get better at it and faster), by painting it in grayscale first and applying color on a layer on top.
Took about 6 hours? And really made my hand hurt

Let me know what you think

Surprise is one of the harder emotions to convey on art. And to depict it on a dragon is even harder. You did your best, and frankly, I couldn't know what would best express it without a giant animated exclamation point. But, I can see it there. It's in his eyes. Wide and "Ah!"

Again, I have to point out the level of detail. Simply extraordinary how every 'scute', (chest scales), has individual and unique ridges. Completely different from each other. Each and every tooth has been carefully crafted. Scales too. I especially find that the nose is wrinkled. A different feel from the rest of the dragon. Perhaps that is to show age. Either way the detail is amazing.

Background wasn't neglected, it seems as though I am looking up at the sky and seeing that way. Which is interesting, because it raises that one question that purposefully pops up. What surprised him?

He acknowledges that he is still getting used a new method. Learning new methods of creativity shows an open-mind and a willingness to learn. Not everyone can appreciate one form of art, so learn another!

I congratulate the artist on this fine work!
The Artist thought this was FAIR
9 out of 9 deviants thought this was fair.