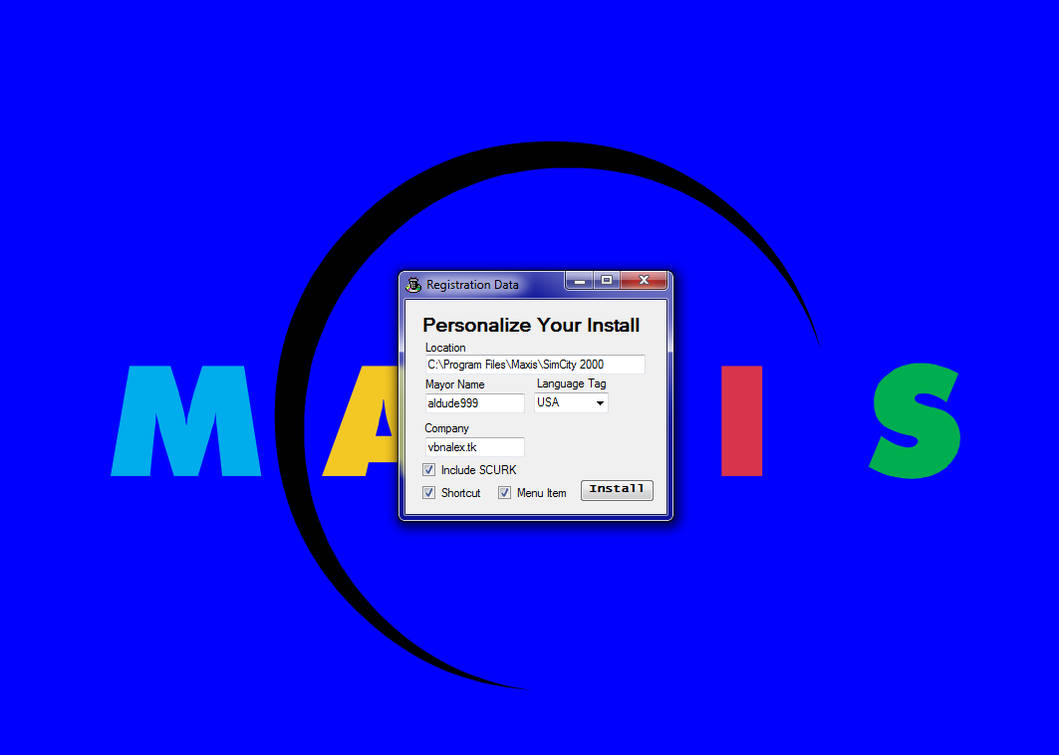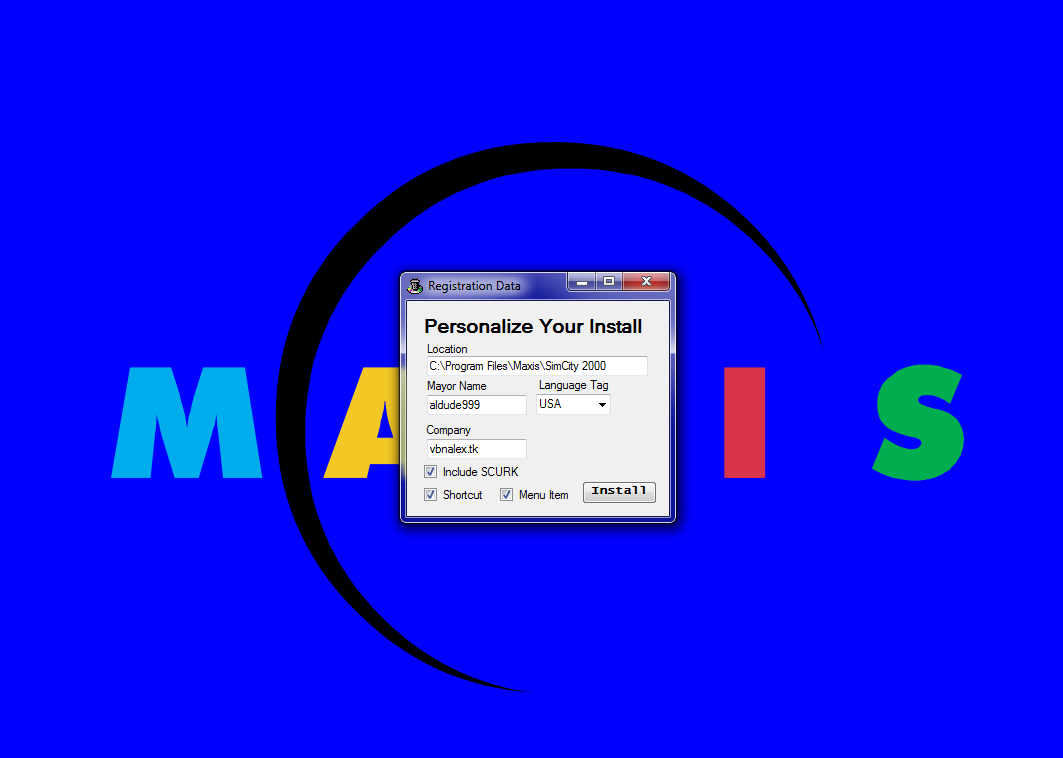 Update 5/26/2018: Looks like a large number of malware applications are marking this application as a false positive. I've released all the source code at
bitbucket.org/aldude999/sc2k-i…
for anyone to review and compile themselves if they don't trust the application, but it's clean. I've contacted Microsoft about it and I'm working on contacting a few more AV companies. Sorry about any inconvenience here.
5/29/2018: These companies have corrected the false positive:
Avast
AVG
Comodo
Windows Defender
False positive was not actually removed.
Kaspersky
These companies have refused:
G Data (Software that claims to install SimCity 2000, installing SimCity 2000 is "Potentially Unwanted" software)
Update: Archive.org has released the full CD in their CD ROM Software Library so SimCity 2000 can be freely downloaded by anyone. The link is here:
archive.org/details/SimCity200…
Enjoy!
Still have your copy of SimCity 2000 For Windows? Wish you could play it on your Windows 7 system but can't get the installer to work? Good News! You can now! I've made this semi-simple program in Visual Basic .Net that will install SC2K for you (as long as you have the files.) Just find the SC2K folder on your CD (Find the SC2K folder in WIN95 on the CD above) or if it's on your computer, any folder with the files in it and install! It does everything from registering it to installing shortcuts!
Compatible with:
Windows XP
Windows 7
Windows 8
Windows 8.1
Windows 10 (Win10 appears to have full functionality with all SC2K functions, SCURK included)
Tutorial video (Made by douglasac10):
www.youtube.com/watch?v=htNMur…
Version 2.0.0.2 (2/6/2018):
Download:
aldude999.net/programs/Downloa…
Updates:
+Upgraded settings storage (doesn't save setting strings as files anymore)
+Reduced zip size from 122 KB to 115 KB
Older versions:
Version 2.0.0.1 (7/9/2016):
Updates:
+Restructured code from earlier point
+ACTUALLY fixed shortcuts and menu items not being created
+Better patching system (no longer need to include the raw binary files!)
+Reduced zip size from 520 KB to 122 KB
- Removed multithreading as it was not necessary and poorly implemented
+Improved registry function
+No more need to unzip the installer, now works out of the box
+Other major bug fixes
Version 1.0.1.1:
Updates:
+Minor bug fixes
+Fixed shortcuts not being created
BETA VERSION 3:
Updates:
+ Menu Item
+SCURK Compatibility
+Version display
+Custom Language Selection
+Menu Folder Selection
+ToolTips (Hover over certain labels for more information)
+Slightly smoother loading bar
+Compiled with .NET 3.5 for added compatibility
BETA VERSION 2:
Updates!
+ Create Desktop Shortcut Fix
- Menu Item
+ SC2K Load/Save Patch (This fixes the bug that closes SC2K when you try to open or save a city.)
+ Register Only Option Fix
Beta 1
+ Created!
Twitter:
twitter.com/aldude999
Weasyl:
www.weasyl.com/~oneandonly