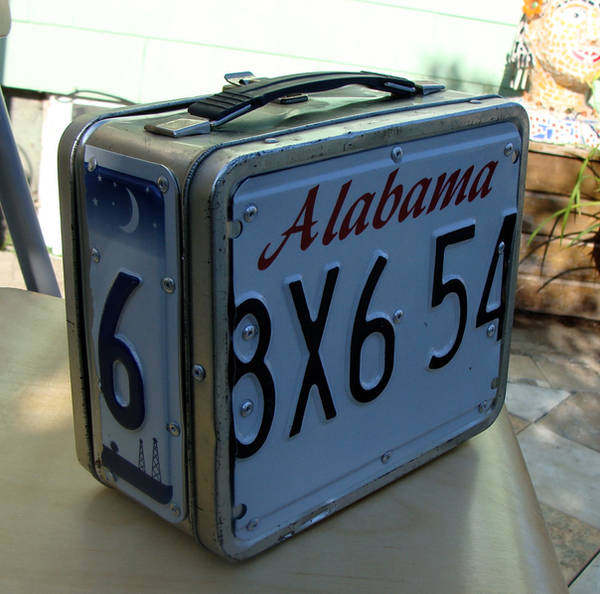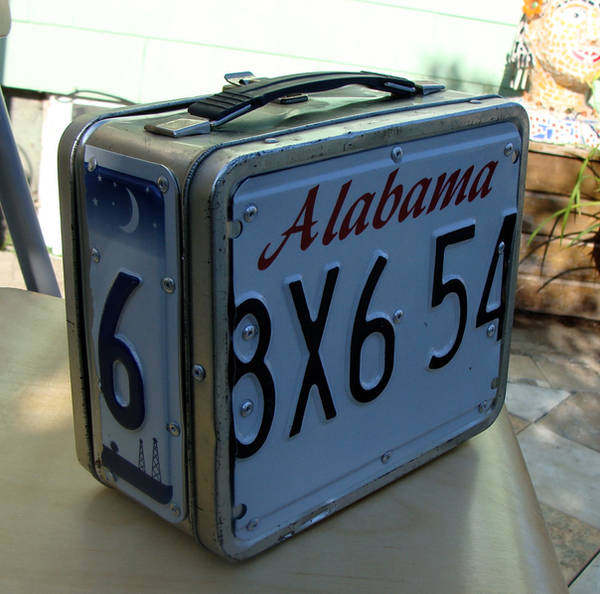 Watch
I add license plates to this silver lunch box, It has Texas and Alabama license plates. I used rivets to hold the license plates. My daughter will use it for a scripture case. I like working with recycled materials, including license plates and found objets.

Wow, this is really clever

If I packed a lunch I'd use this. Where do you find the license plates?
Reply

Hello, I find them in garage sales, friends,internet. etc. I have a high demand for these items, but I have little time to make them.
Reply