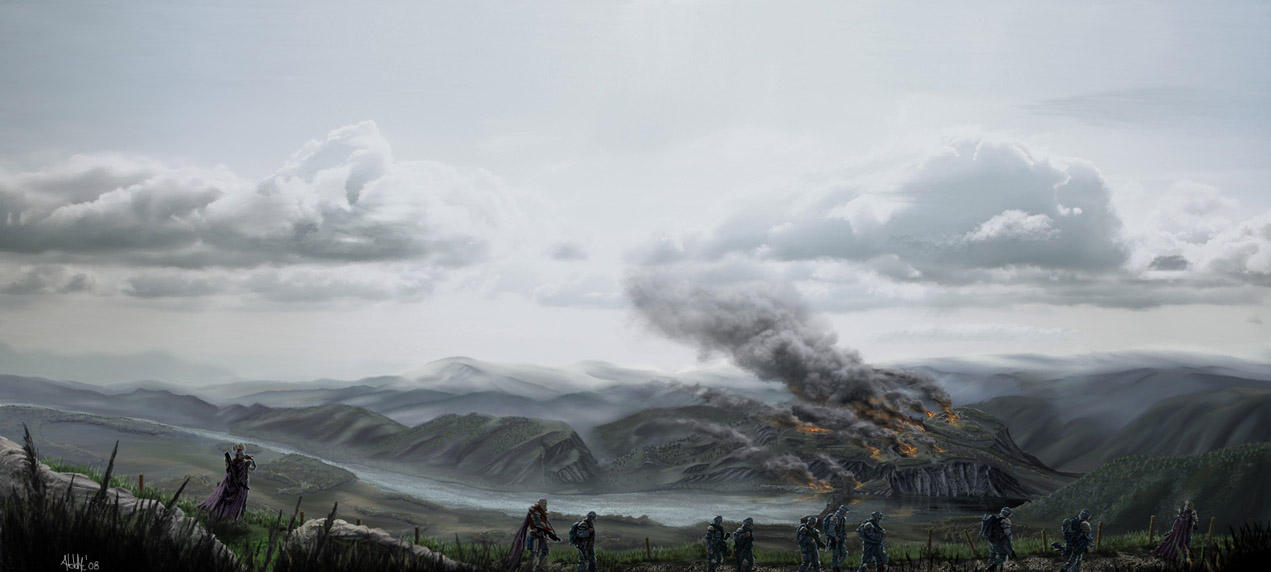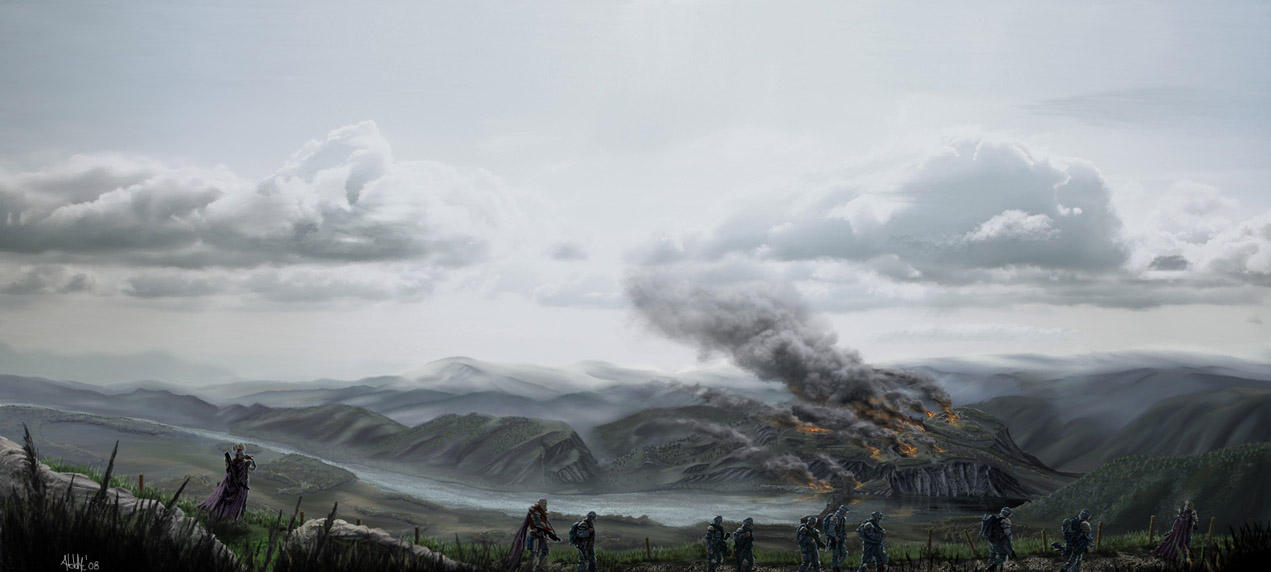 Watch
this is as a concept for my story. I had this image in my head for many years. 2008 and it took around 30 - 40 hours

i love this piece. I'm not sure what the story is, but one's imagination can fathom up countless possibilities.
Reply

Fantastic work!

Love those beautiful landscapes!
Reply

maybe you oughta put the story on dA. Unless you have already and I just haven't found it. But I'm becoming very intrigued and I'd like to see what's behind this.
Reply

I will put the story, but so far I am still designing the characters and enemies lol hehe. other pics I have like "my encounter with a dragon" and "Soldier design" are about the story. hehe
I will add more in the future.
I am glad that you would like to know more about this story man

Reply

I like the sense of distance and space here, and also the palpable thickness of the smoke.
Reply