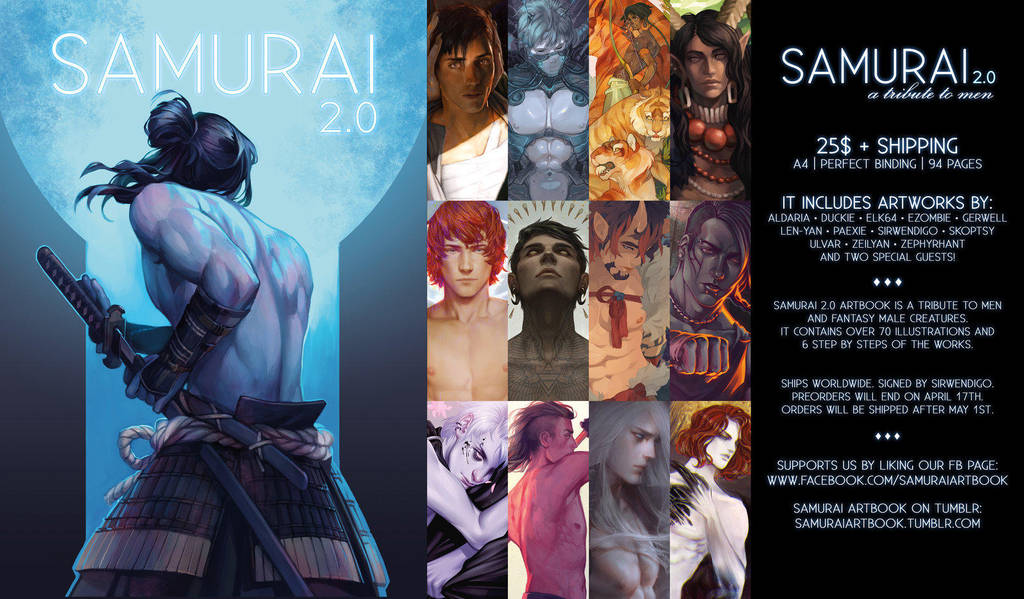 SAMURAI 2.0
16+ | A4 SIZE | Perfect binding | 94 pages

Price:
25USD + SHIPPING


Samurai 2.0 is a tribute to men and fantasy male creatures. It contains over 70 illustrations and 6 Step by Steps of the works.


It includes artworks by:
Aldaria • Duckie • ELK64 • EZombie • Gerwell • Len-Yan • Paexie • SirWendigo • Skoptsy • Ulvar • Zeilyan • Zephyrhant
And two special guests!


★ PREORDER HERE ★
● Registered Mail
wendigostore.storenvy.com/prod…


Shipping Worldwide. Copies are signed by SirWendigo.
Preorders will end on April 17th. Orders will be shipped after May 1st.


★ PREVIEWS ★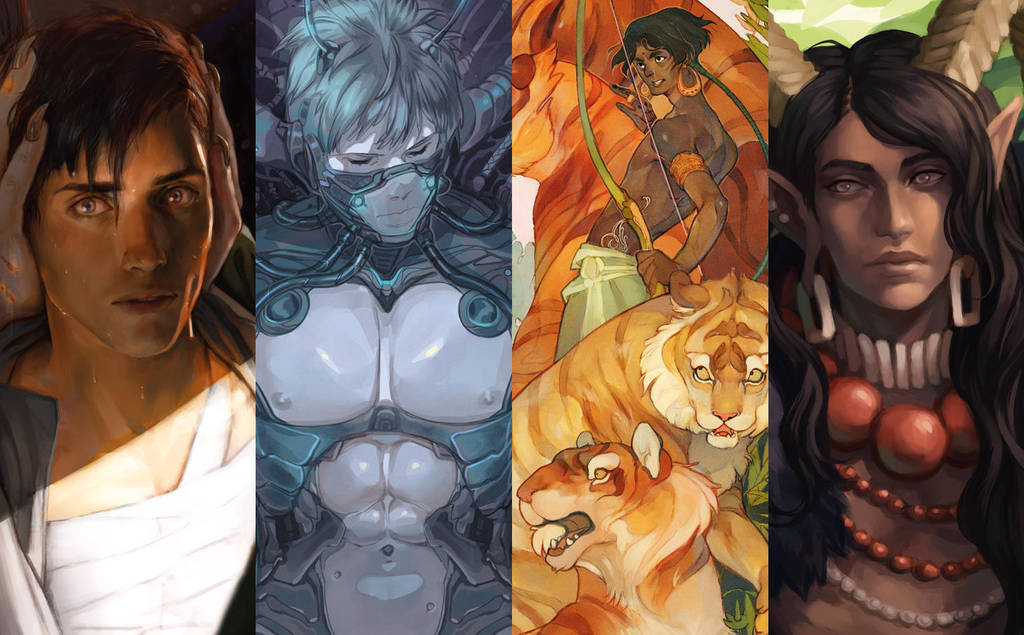 ALDARIA: aldariia.deviantart.com/
EZOMBIE:
www.facebook.com/ezombieart/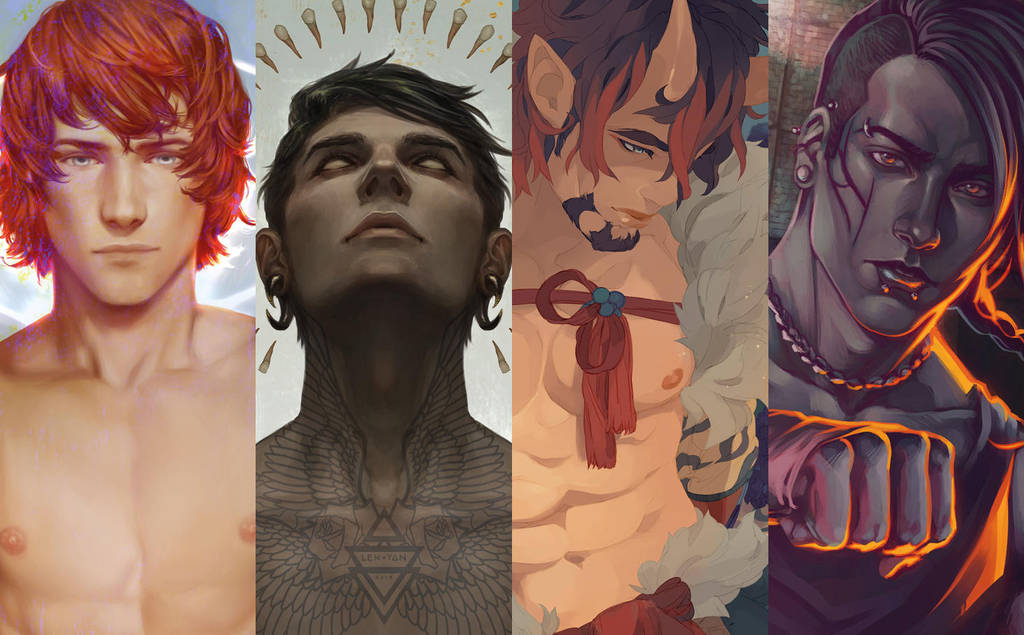 GERWELL:
gerwell.deviantart.com/
SIRWENDIGO:
sirwendigo.deviantart.com/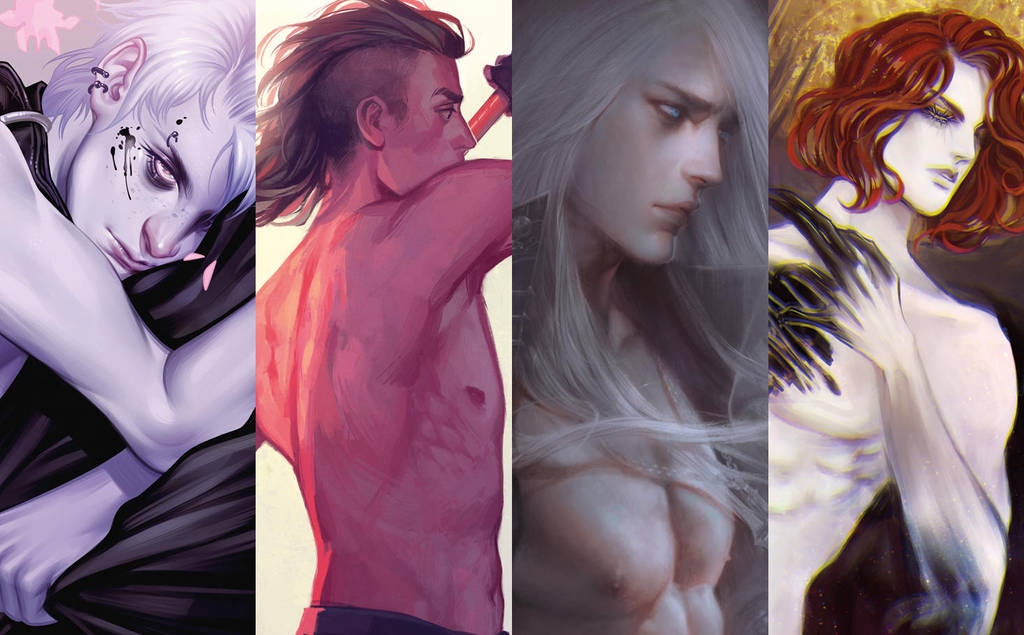 Sharing is caring! Thanks a lot!!