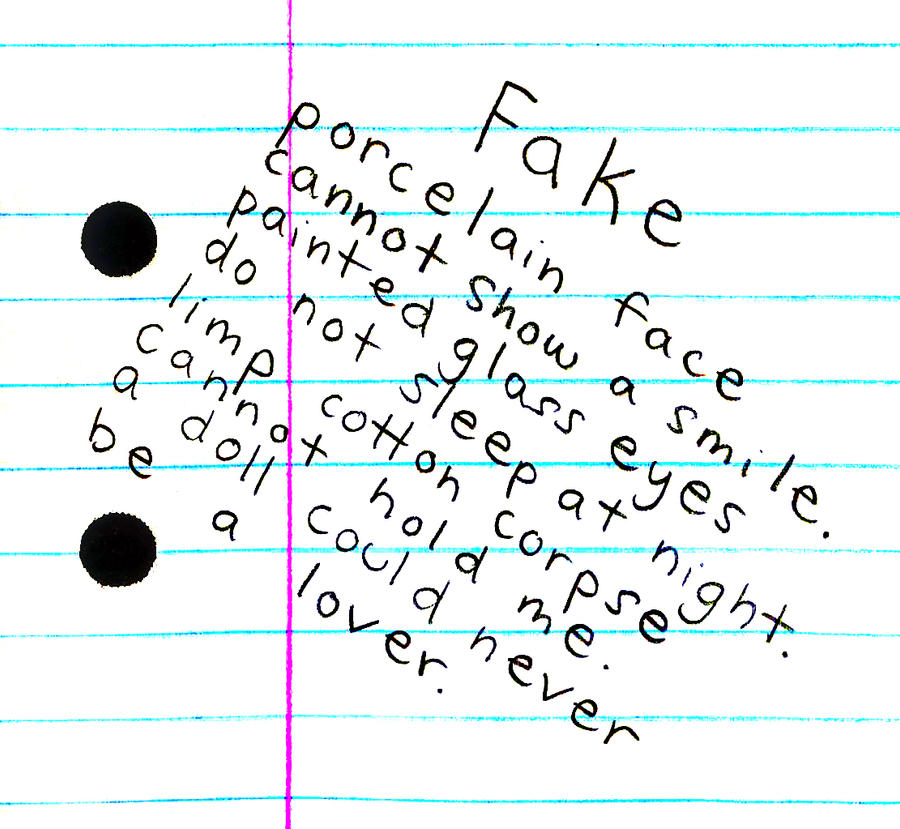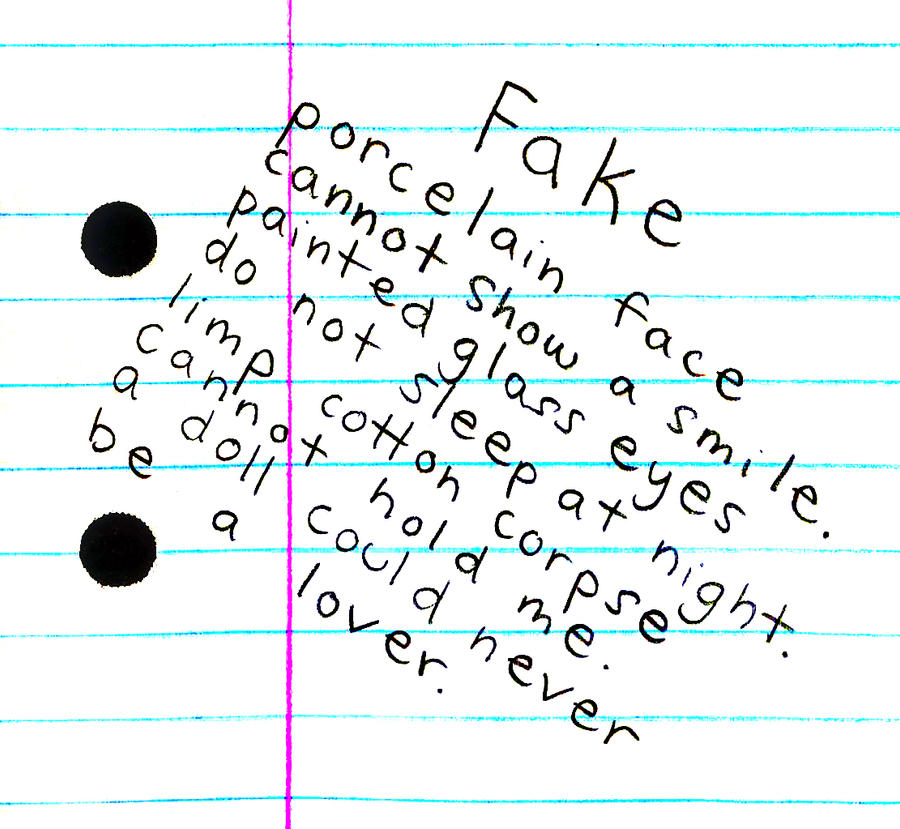 Watch
I HAZ NO CLUE AT ALL.

I keep finding emo poetry lurking 'bout in mah notebooks. I write it late at night and find it in the morning like "WTF is this?!"
I think it's about how there are some people (like a reclusive model or something) who look like a doll, but act like one too; always being lifeless and silent. How we appreciate the beautiful things, but when it comes down to it we need lively people and affection in our lives.
<end of fail explaination>
ON ANOTHER NOTE-
This is my 361st deviation

My art has made a full circle


Reply

That was good, i liked it


Reply

Gee, alot of people seem to like this one

Thank you

Reply

Very beautiful and deep

Reply

Reply

Reply