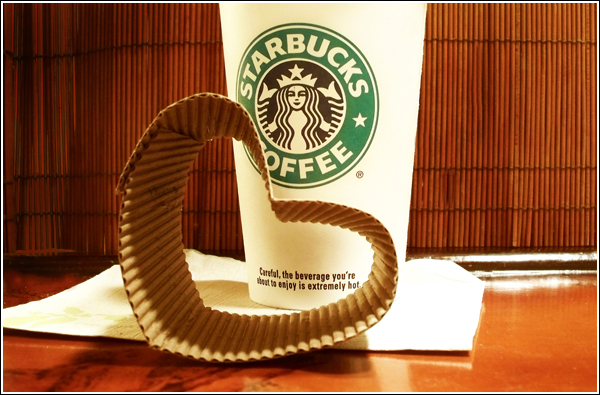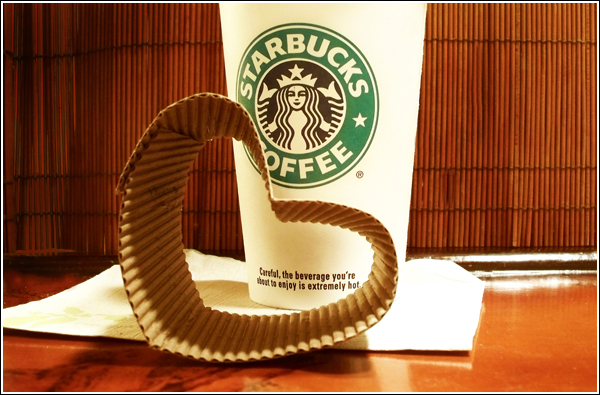 Watch
Shot this for a brochure I'm working on but thought I'd post it up here too. The cropping and format are not really finalized.

Some minimal manipulating here (people always want to know...). Since I'm working on an appropriation of an existing design, I upped the browns in the piece so that this image would match the style of the image used in the original. The original brochure I am working from uses a slightly muted color scheme. Depending on how it looks once I have the piece all together, I might bring the saturation down to fit.

I'm ridiculously fond of the concept. I always fold my coffee sleeves into little hearts so I am glad to have finally found a use for this strange quirk. I think the photo is pretty good. I wanted it to look casual, like all the imagery Starbucks uses on their pamphlets and informational brochures. Though, I think it feels a little too staged and that a different background or base could have helped this. Perhaps a more interesting angle would have benefited me as well.

This might not be the image I end up using. I may reshoot.

But... It's cute, eh? Comments encouraged. Let me know what you think!