213 Favourites
9 Comments
2K Views
Days passed and Nala rarely saw her mother since the incident. Scar kept Sarafina close and Nala was too fearful to get too close to the cave to find her mother herself. However, whenever she saw the hyenas she only felt one thing,
pure, cold hatred...
Sarabi kept nala close and Nala could sense the lioness was trying her best to replace Sarafina, however she just wanted to be alone. Nala spent most evenings away from Priderock looking out to the distance, she sometimes even had the urge to leave and run off, away from this hell that she used to call home.
Guilt ate away at her on these evenings, she curled into a small ball tears streaming down her face, she violently tried to wipe them away, but they wouldn't stop. Sniffing, she stared into the distance as the sun sinked lower. This was her fault and she knew it, she was supposed to be watching Mheetu, now he was gone, she should have been there with Simba the day of the stampede, she was his best friend and was not able to save him.
Guilt gnawed at her belly as she closed her eyes. Never again, she wouldn't lose anymore Pridemembers.
Next: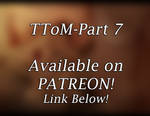 Previous:
Grief
Start Here:
Scared Mother
Hope you like it!
IMAGE DETAILS
Image size
3328x2269px 10.46 MB