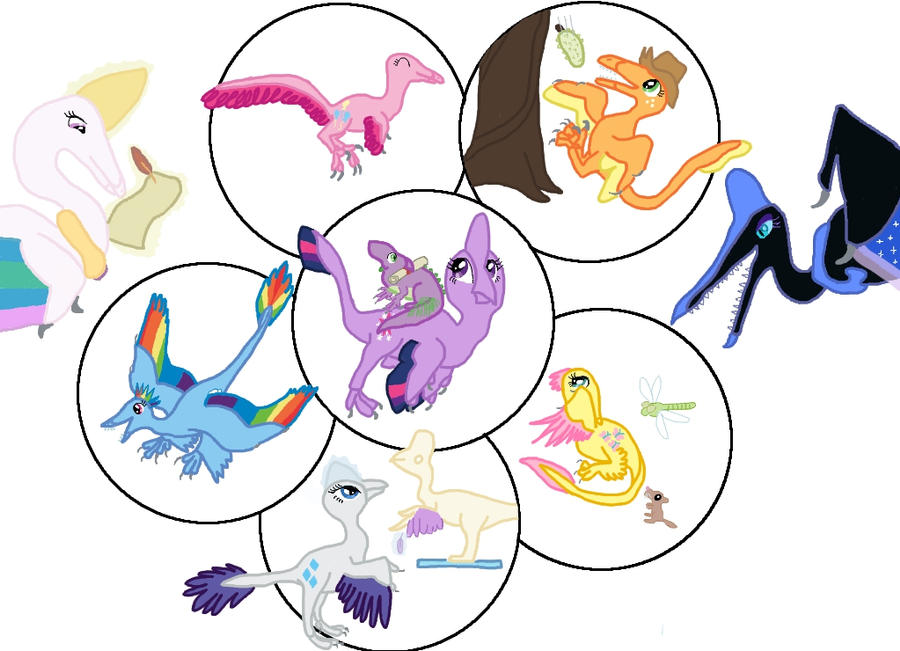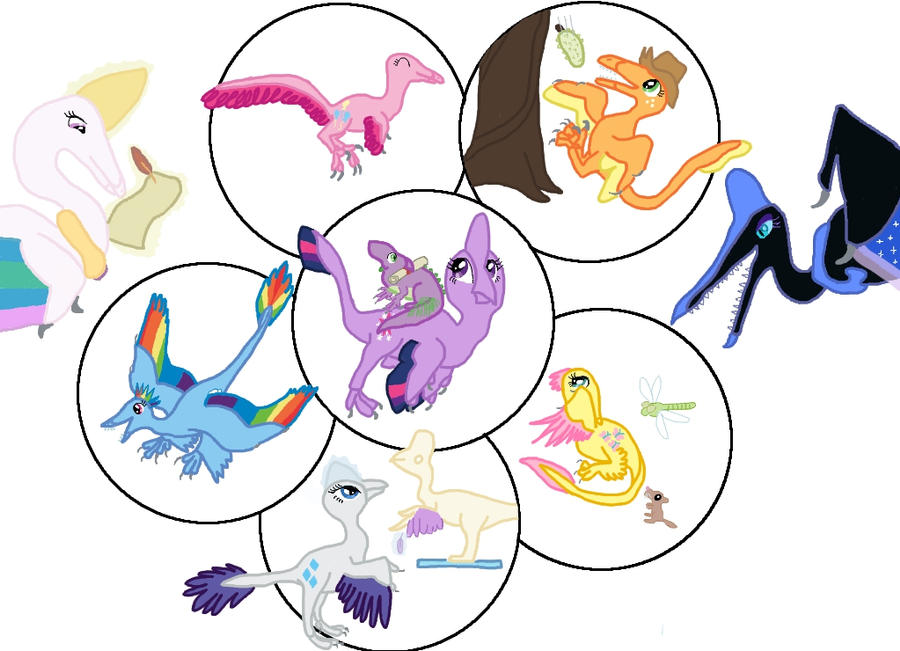 Watch
I'll deny everything.
First though, some assorted observations I noted while doing this:
-Plausible explanation for eyelashes: ground hornbills have them.
-Isn't it ironic for a small ceratopsian to have a crush on an oviraptorosaur?
-Applejack is farming a close Mesozoic relative of modern custard apples.
-I figured that dresses would be pretty superfluous for sapient maniraptors when you already have candy-colored feathers growing out of your hands and tail. Here Rarity is instead an expert on feather maintenance. Her mannequins have detachable feathers that can be replaced, so she can do designs based on the many different color schemes of her customers. She probably
does
design some clothing as well, but I suspect sapient maniraptors wouldn't wear anything much more extravagant than a cloak, like
Trixie
does.
-How do you show a female maniraptor is a tomboy? She's (the most)
colorful
. Incidentally, her color scheme appears to suggest that she leaves a
triple
quadruple
(!) rainbow in her wake at top speed.
-I couldn't find a way to fit a crown on Celestia's head. I suppose if you have a huge crest on your head a crown becomes superfluous.
If you want someone to credit/blame for putting this idea in my head,

is the one you want.
Post-update notice: I'm aware that Twilight is an alicorn now. As this image was meant to vaguely reflect the beginning of the series, I have chosen to keep her in her original form here.