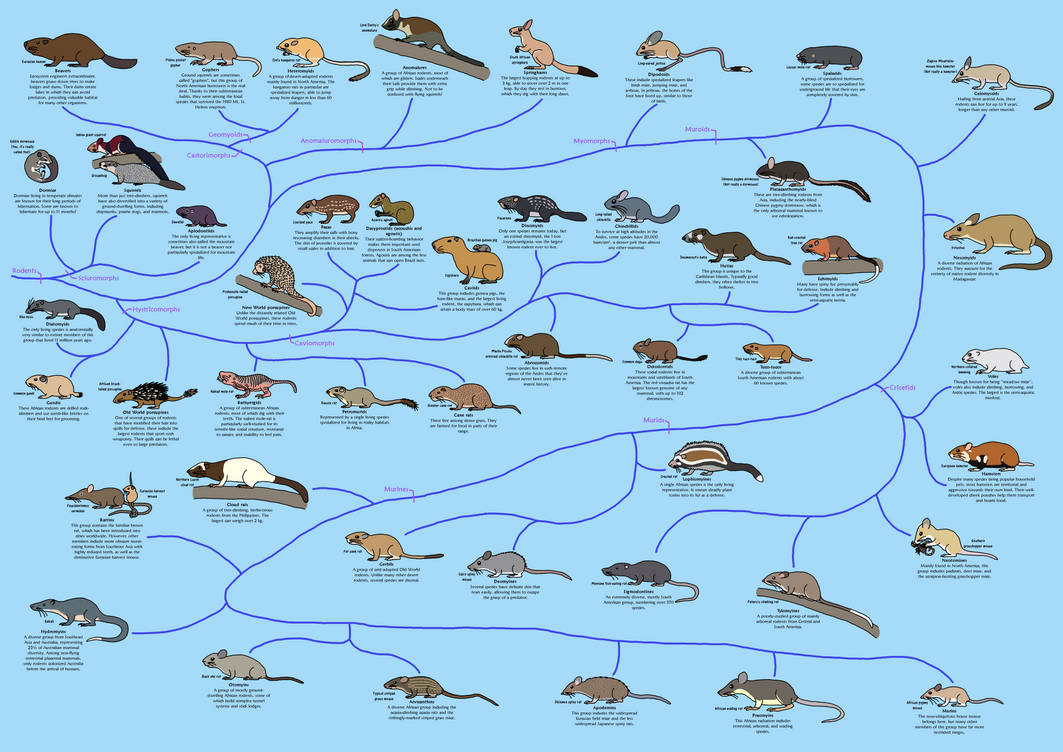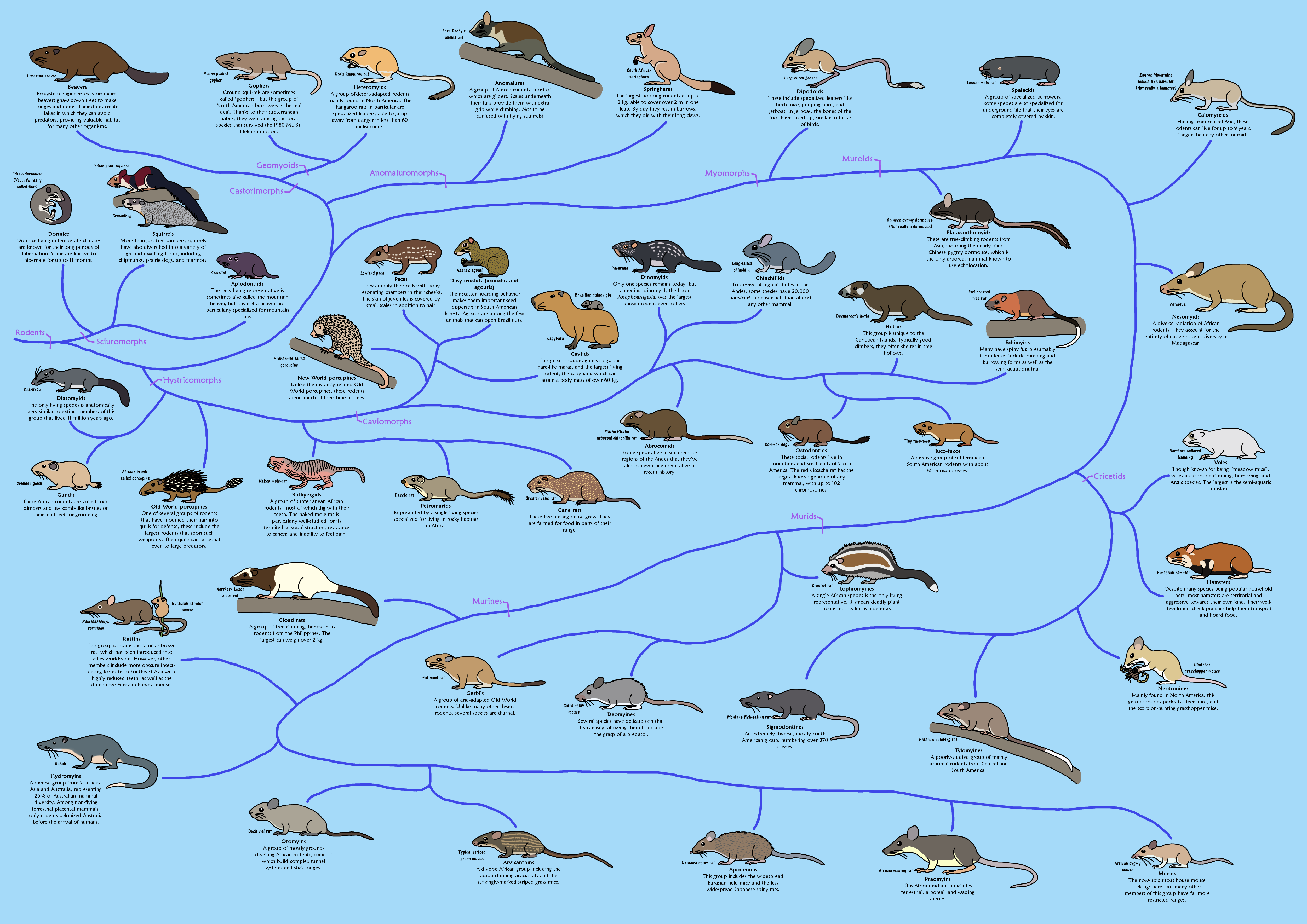 Watch
If you'd told me that my first spiritual successor to
The Cartoon Guide to Vertebrate Evolution
would be about rodents, I wouldn't have believed you either. However, between
Rodent Week
on Twitter and a secret project* I've been working on, I've had rodents on my mind a lot lately.
*
No longer a secret.
This diagram covers
most
extant rodent lineages, though I left out a few "minor" groups (usually consisting only of a few poorly-studied species). Nothing is to scale (except the capybara and guinea pig, roughly). Despite accounting for about 40% of extant mammalian species, rodent diversity frequently goes underappreciated, but I think many species are ecologically and evolutionarily very interesting... for mammals, at least.
To address the inevitable "Which group will you cover next?" and "Will you do X group?" questions, it's all up in the air for now. I made this very much as a spur-of-the-moment thing; whatever is next in the series (if anything) will likely be borne out of similarly fortuitous circumstances.

Wow! The amount of convergent evolution is striking!
Reply

When you're entire family is dissed because of two individuals.
Reply

Interesting to see how they are all related to each other.
Reply

Amazing work. I don't like when people treat rodents as all equals. There are enormous differences among them, also ethologically.
Reply

Are you going to do any extinct ones?
Reply

Extinct rodents? The problem is the rodent fossil record is mostly jaws and teeth. Exceptions exist, of course, but including only taxa known from decent body fossils likely wouldn't give a very good account of their diversity.
Reply