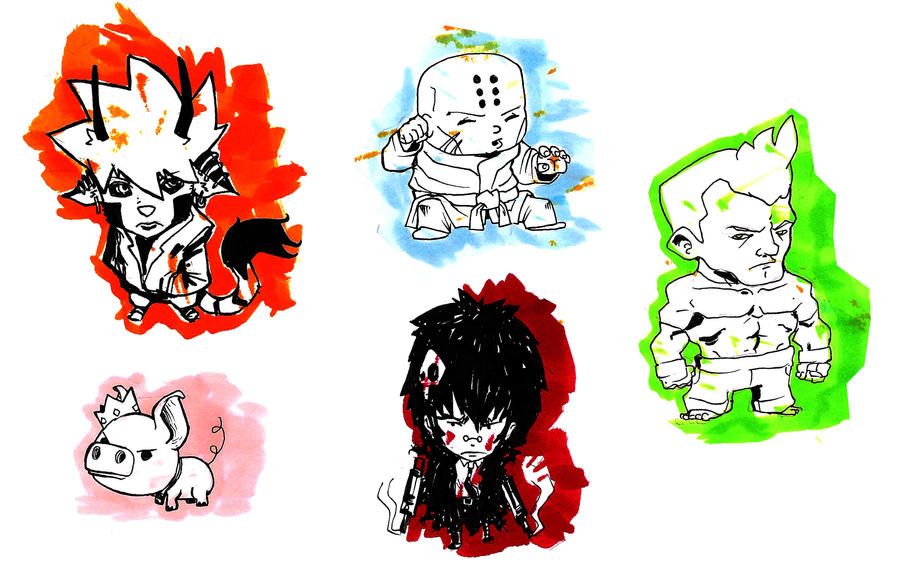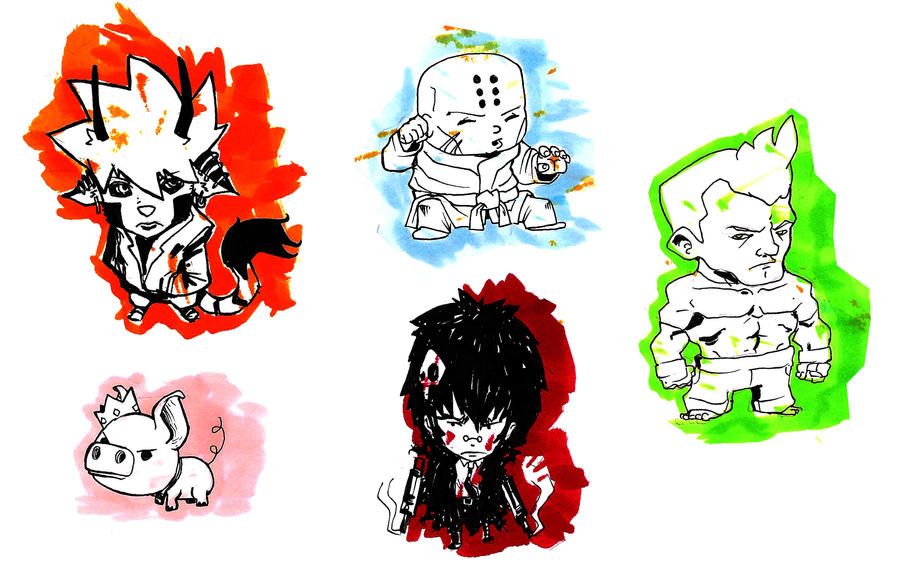 Watch
second group of void fighters also done last nite. enjoy

Your chibi art is inspirational! I aspire to reach your level one day!

Reply

It's funny, I didn't even add the crown to the design sheet yet.
Reply

Excellent stuff dude. I really like all of these.
Reply
Oh I'll guess the characters too:

Angie
Chia-Hui
Sho
Agent Black
Pig

That Agent Black and Angie look especially awesome!
Reply
HAHA! YES!! Chia-Hui!
Man I love these!

And dude you should fight Fithy 1! That would be the coolest fight in years!
Reply

awww you drew Angie very cute! Thanks dude

Reply

Heh, I know OF a few of these guys from people I watch...
Only one I can name off the top of my head is Chia. The rest I can point and be like OH! IKNOWTHATGUY! ><
Reply