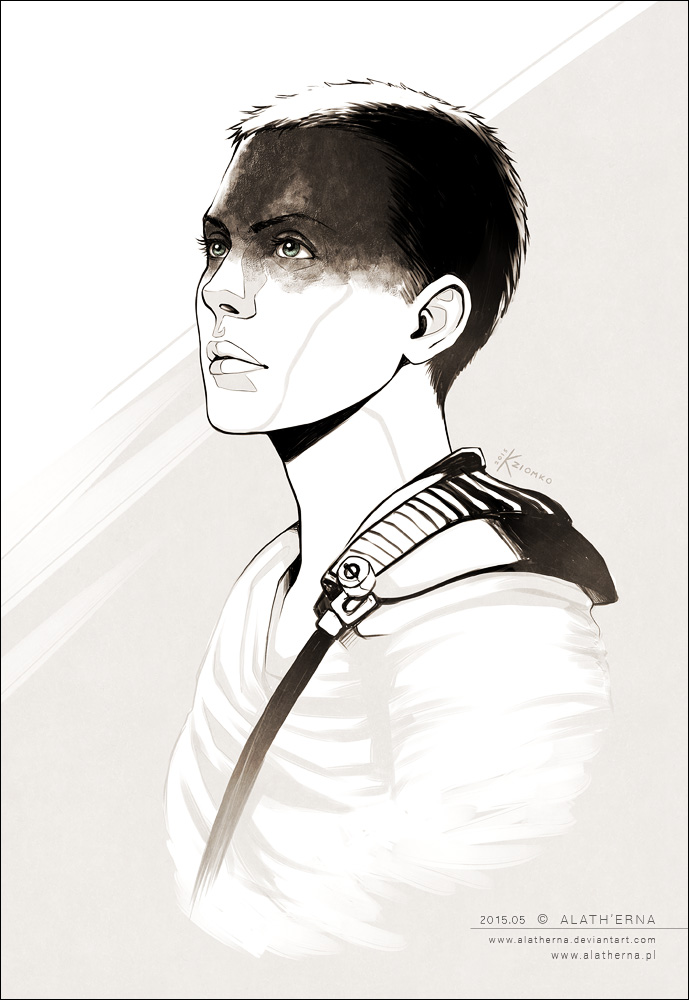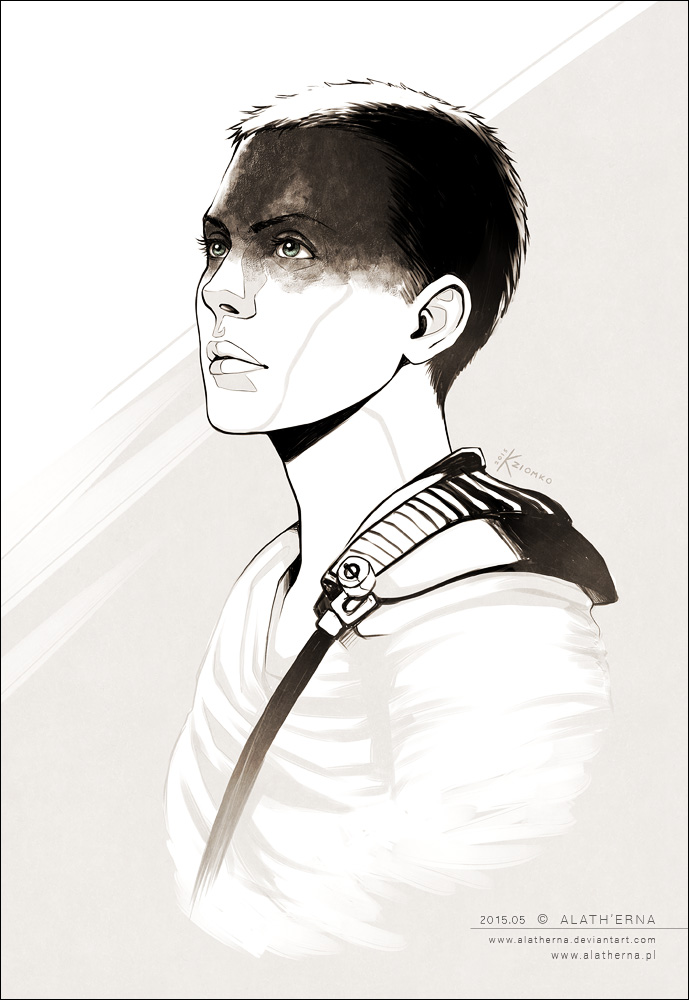 Watch
Guess who went to see Mad Max recently? ♥

I absolutely loved the movie, it was so intense and Furiosa was so... uh there are no words, she was so amazing (I also loved Nux, and Max, and pretty much everyone ♥).

I drew this very quickly after I came back from cinema (I'm posting it late because I got really sick afterwards). It's very simple, with minimal details, but I kinda want to try to learn quick pictures that are more sketchy and almost unfinished but still look quite good. So this is such an attempt. And I like it.

Hope you will too ♥







---

Imperator Furiosa from Mad Max: Fury Road

--
made with: PaintTool SAI
time: not sure, but not long, it's a simple drawing...
music: Mad Max: Fury Road soundtrack



P.S.: P

lease do not repost this on tumblr,

[ here ]

is a link to the post on my blog, if you'd like to reblog, thank you

♥

Reply

Really like the style! Simple lines mixed with small areas of detail, such as the armor and the make-up texture. Would love to know what medium you used.
Also - I made some fan art after I saw the film too if you are interested

tomabel.deviantart.com/art/MED…
Reply

Such an amazing work!!! SHE LOOKS GREAT!

Reply