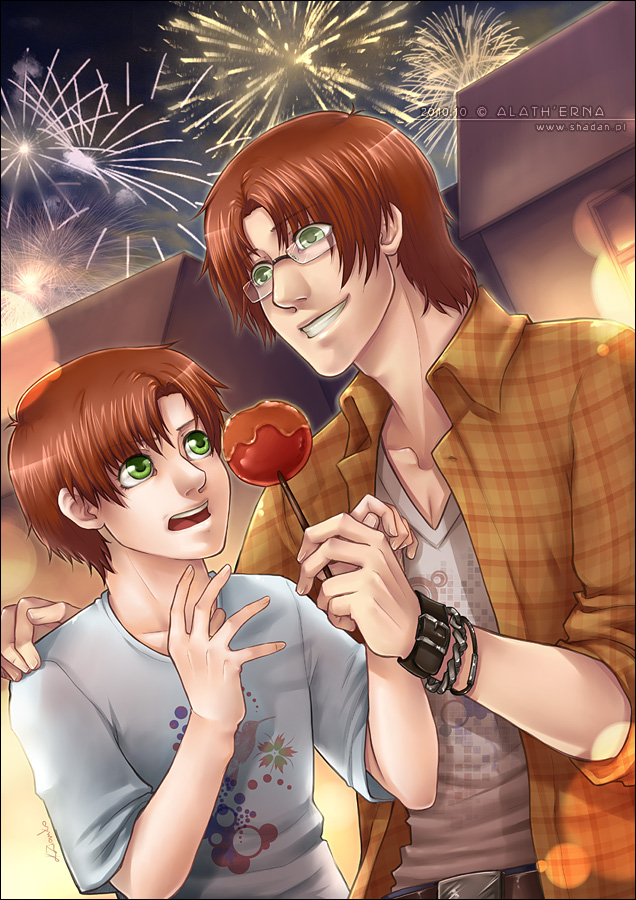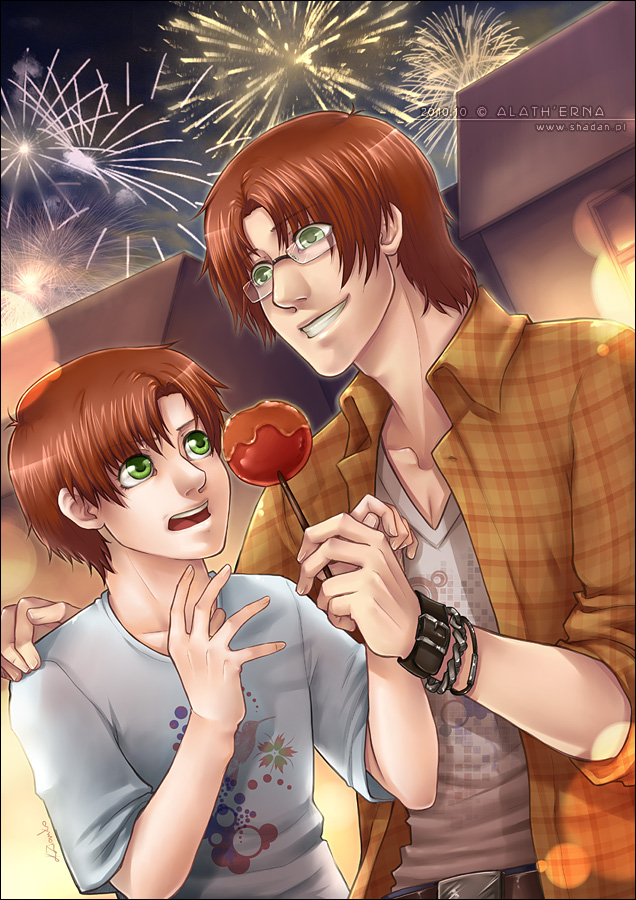 Watch
Commission for :>

This is Raevene's characters, two brothers Kaede (the older one) and Sora (younger). It was fun to draw them, they are adorable, and Kaede has glasses, and YEY! for pretty guys in glasses 8D The prompt with fireworks was also fun, I hope it looks good ♥

Please Enjoy! ♥

Also, I made a video from the whole drawing process, I'm uploading it right now, so I will put here link in a sec! :>

The link is here -> [link]



---


Kaede and Sora © =raevene

--
made with: PaintTool SAI, a little help from Photoshop
time: about 8h
music: Takacha - MOVIN!!