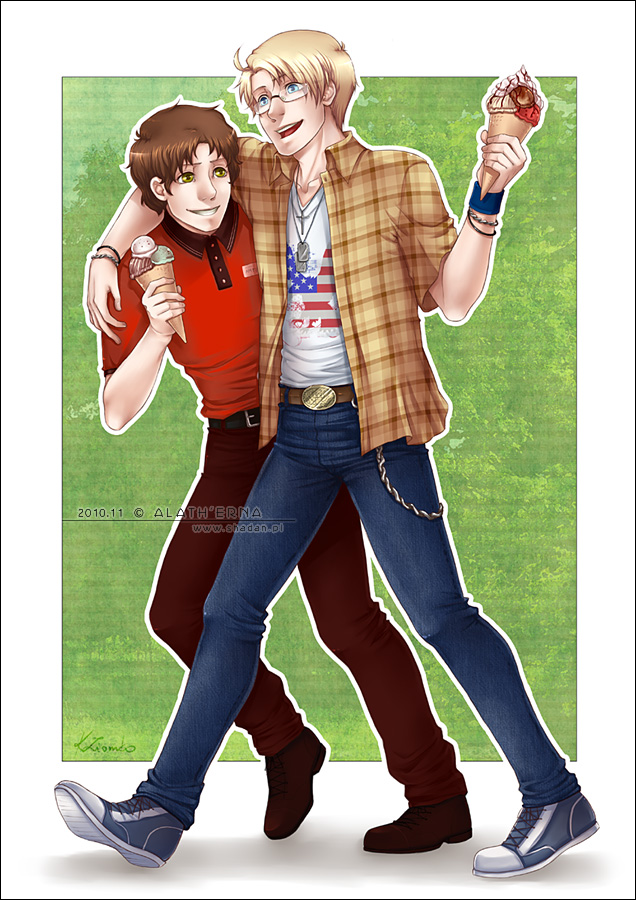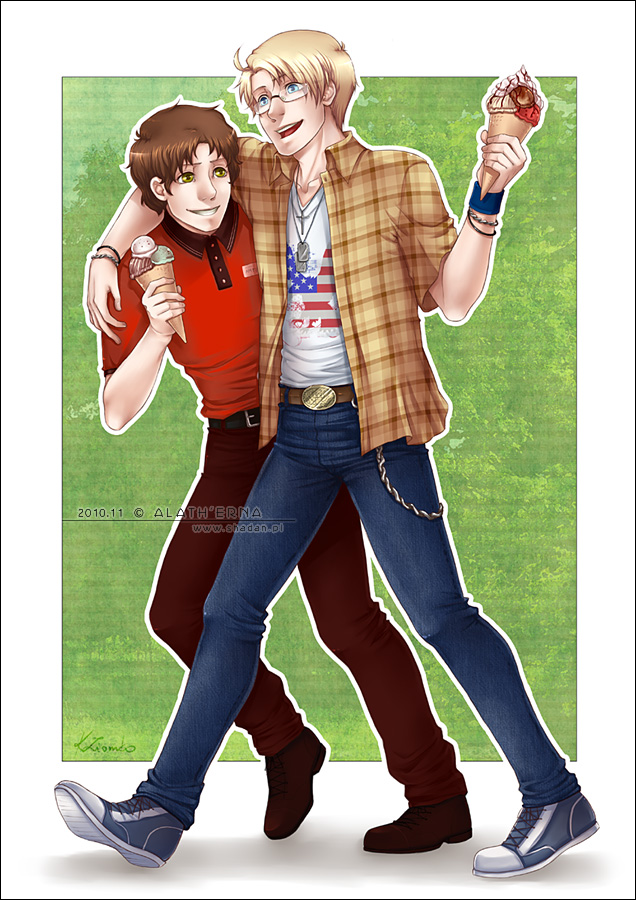 Watch
Commission for Salmagundi :>

I was asked to draw America from Hetalia together with Salmagundi's original character, Nate, hanging out, having fun and eating ice cream. I had fun with America's pose, I wanted to make him very energetic, I hope I managed ♥

Anyway, hope you enjoy and thank you for commissioning! ♥



---


Alfred F.Jones (USA) © Hidekaz Himaruya
Nate © Salmagundi

--
made with: PaintTool SAI, a little help from Photoshop
time: no idea, didn't count
music: none, again ._."