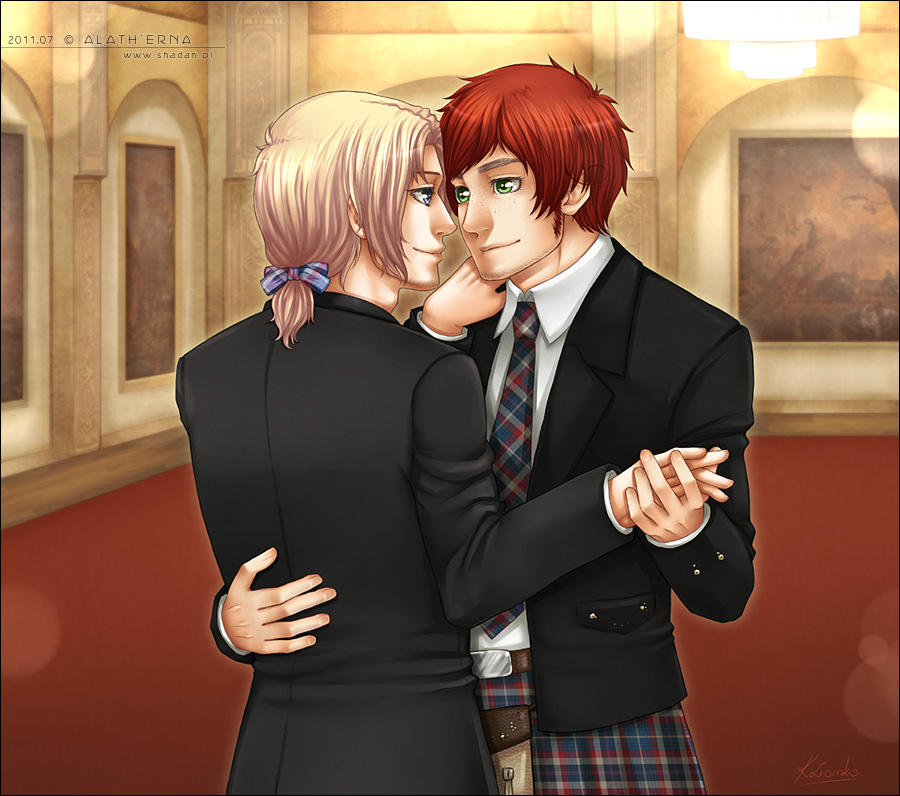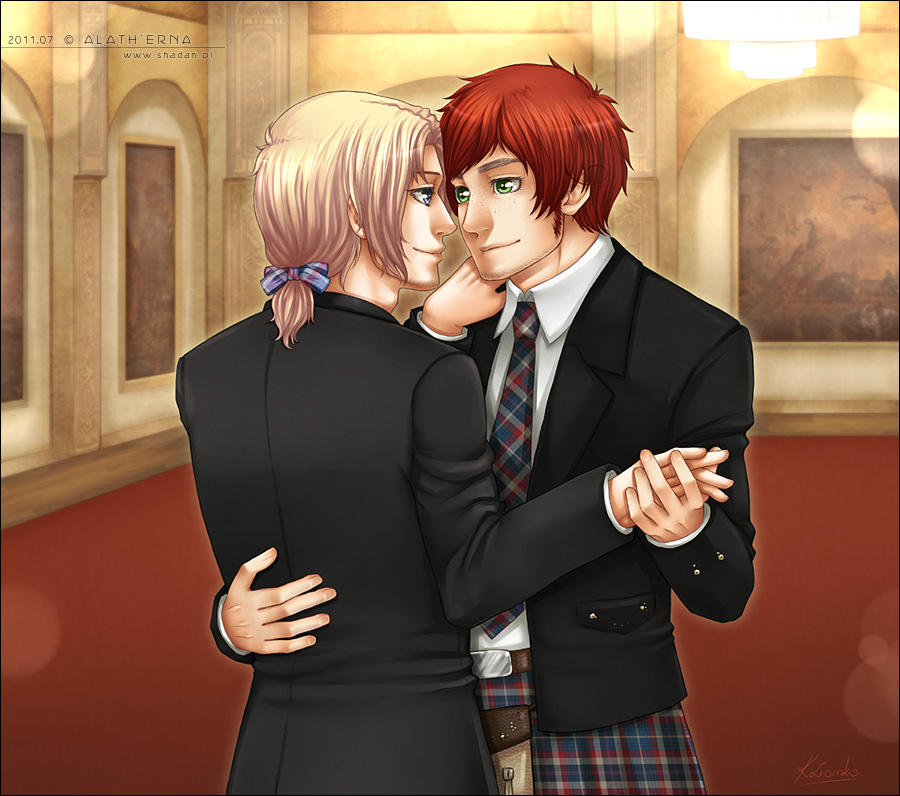 Watch
Commission for :>

I had lots of fun with this picture. It's France from Hetalia and an OC Scotland. Unusual request, obviously, but very pleasurable to draw, especially the bg. I had quite a bit of fun making that ballroom :>

Either way, I hope you like it! And thank you for commissioning! :>

P.S.: I'm sorry for a lack of activity and delays in answering to questions, I'm still getting back to life after my little sickness 8D



---


Francis Bonnefoy (France) from Axis Powers Hetalia © Hidekaz Himaruya
OC Scotland © *Allison-san

--
made with: PaintTool SAI
time: no idea
music: some randoms, I don't remember now 8D"