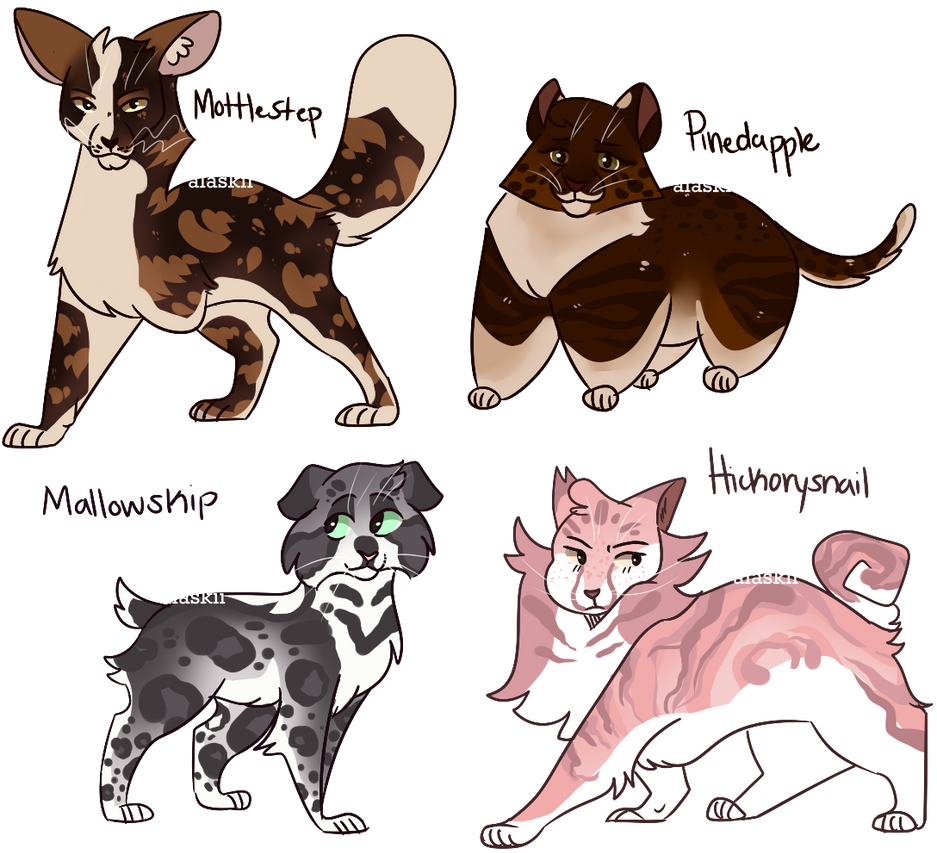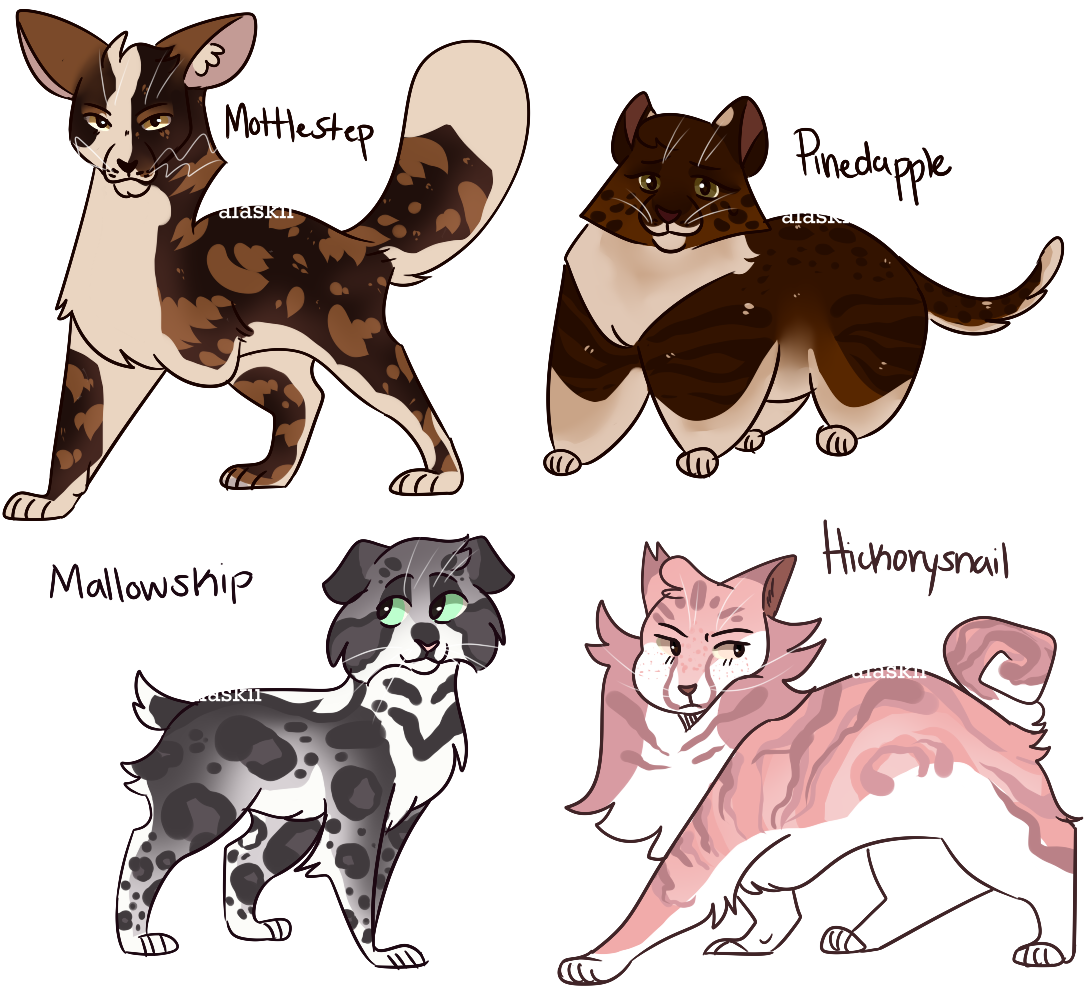 Watch
i started these a while ago and just finished them tonight as a stress reliever woo
anyway some otas !!! i didnt know how to price them and ... i kind of want some money ... so i made them otas woo
plz offer at least 200 points or $2 because i didnt make these on a lineart and i suck at designing so they took SO LONG!!! : (
buyout is $7 / 700 points or pay $10 / 10,000 points for an added chibi! wow!
also feel free to change names
mottlestep:
open
pinedapple:
sugarmqlk
mallowskip:
Lush-Laws
hickorysnail:
ginalovesGod

um nevermind, the one I want is to too expensive now. :// (in deltas at least lol)
Reply

Reply

are you allowed to offer art?
Reply

offer here for hickorysnail
Reply

offer here for mallowskip
Reply

Reply

ahhh oh goodness thank you so much!!! ❤️❤️ with points or PayPal?
Reply

Points please dear! Any chance we could do a deal with a headshot?
Reply

offer here for pinedapple
Reply

ill buyout for 700 points
Reply

offer here for mottlestep
Reply