Ayy everyone, so like I said before in a previous journal, my closest irl friend got a little boxer puppy!
Her name is Frances Bean
❤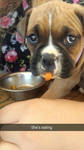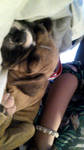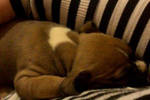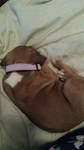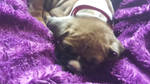 She loves to sleep and cuddle, she's an overall perfect dog
Aileen and I are pretty low on cash, we don't need anything immediately but she does need the rest of her shots soon (she's too young right now)- We also really need to find a kennel for her to grow into, we have some money saved but not enough right now for the desired one.
If you'd commission me that would be amazing, I still have commission slots open:
quick commissions
BUT if you can donate that would be amazing too, my paypal is ellieak123@yahoo.com
anyone who donates I will do a little pixel or doodle of my favorite character of yours, if you donate a lot I will do a bigger piece and put more time into it.
Sorry to bug everyone about this, but this is pretty important to me so deal

thank you everyone who's helping out ❤❤