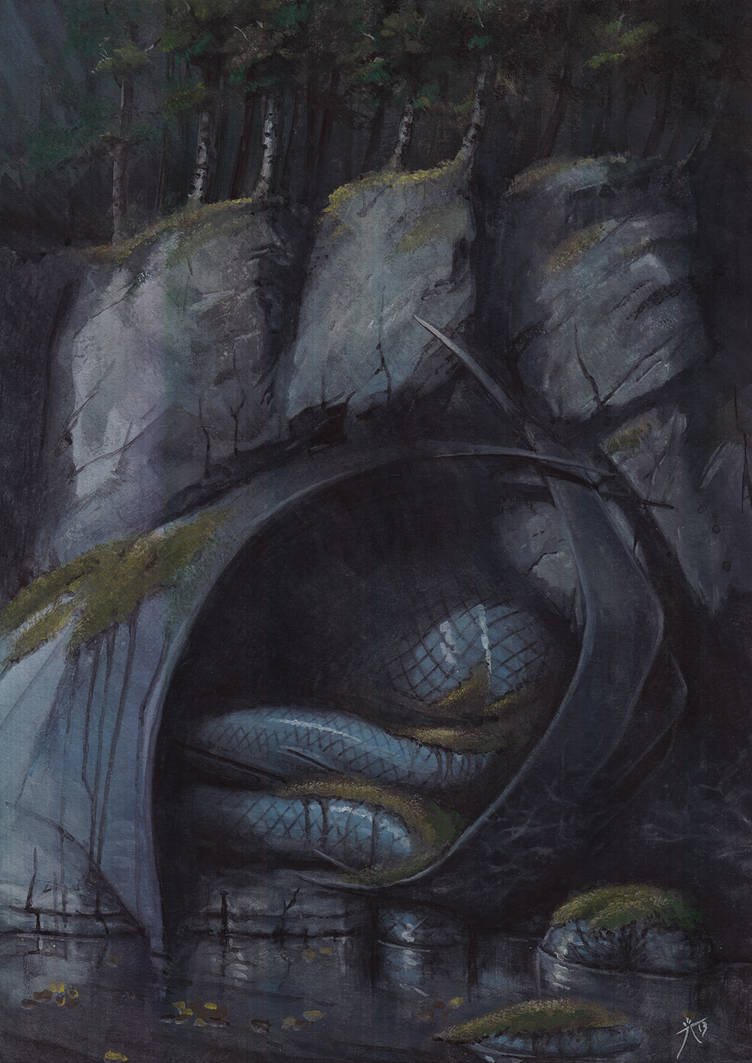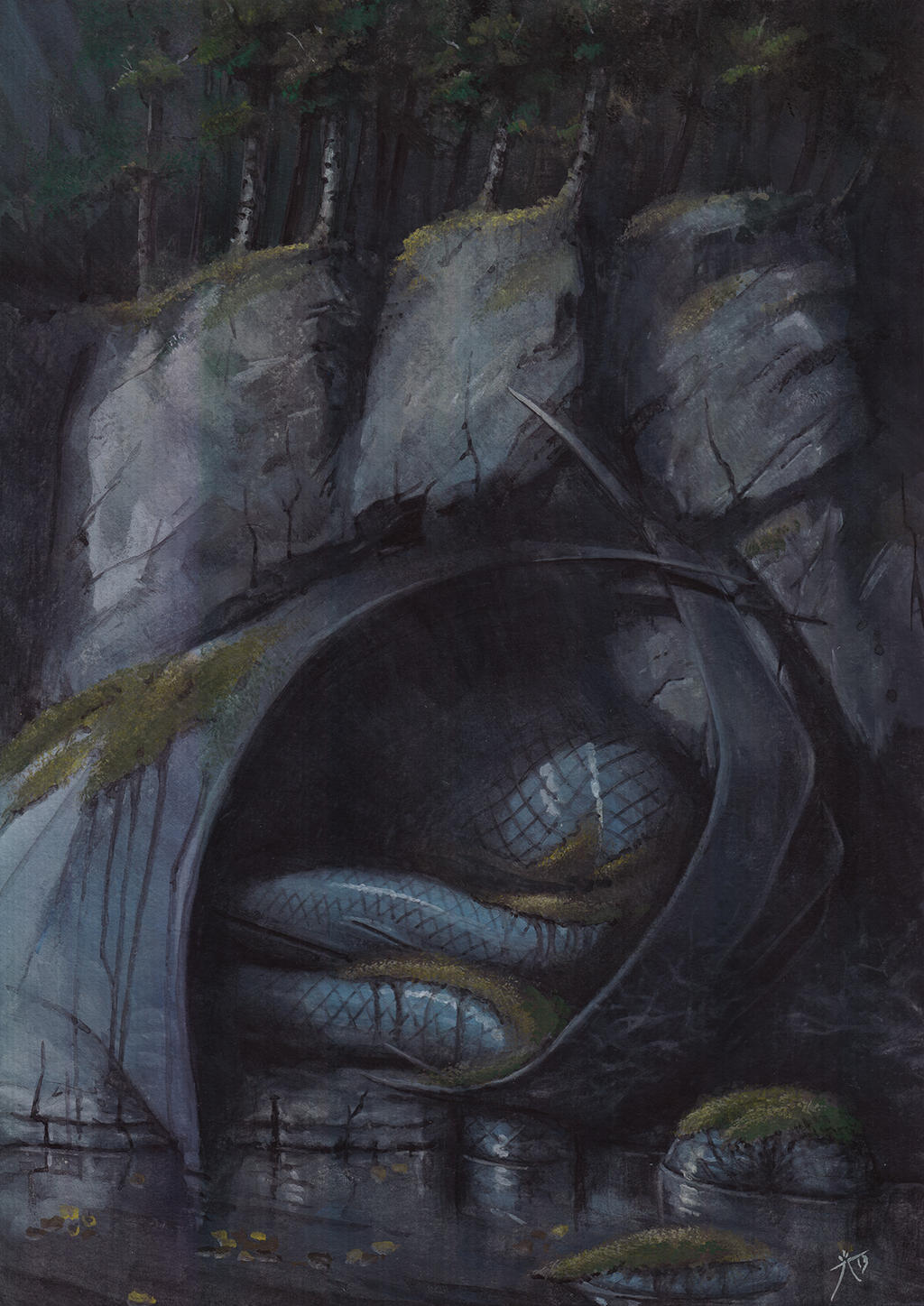 Watch
Gouache
20 x 28 cm
Another sleeping dragon. Obviously this one has been resting for a bit longer than the previous one, as you can tell by the flora that has started occupying it.

I start becoming more and more accustomed to gouaches. They are a nice alternative to watercolors I think.

You did a great job with the reflections on the water and the slick look of the dragons scales.
Reply

Reply

Looks good! I love the moss/lychen touches on this one.
I have always enjoyed that gouache will let you have more control over coverage and transparency than watercolors.
Reply

Thank you!
I love gouaches for the possibilities they give regarding correcting errors, but compared to watercolors I miss their lightness a bit. Non the less I love both techniques.

Reply

Dragons are a bit banal subject in paintings but this one looks different! It's not too obvious. Really like that color scale, rocks and the blurry tree scape.
Reply

Reply