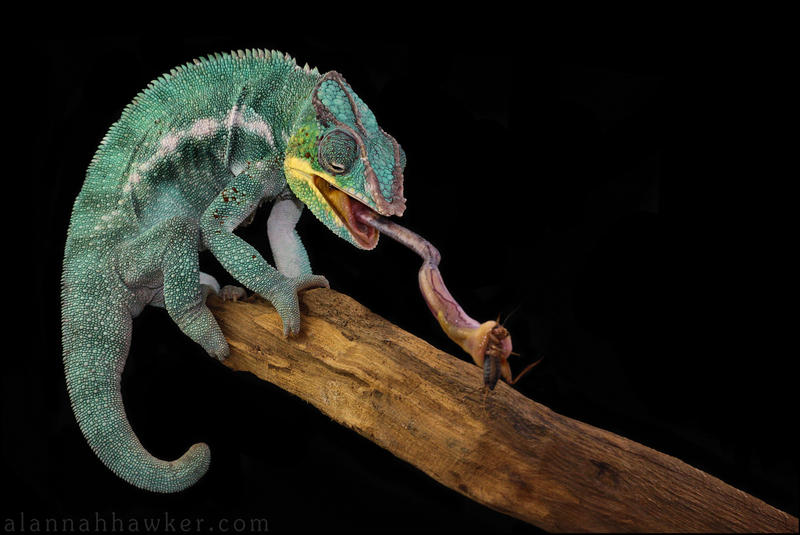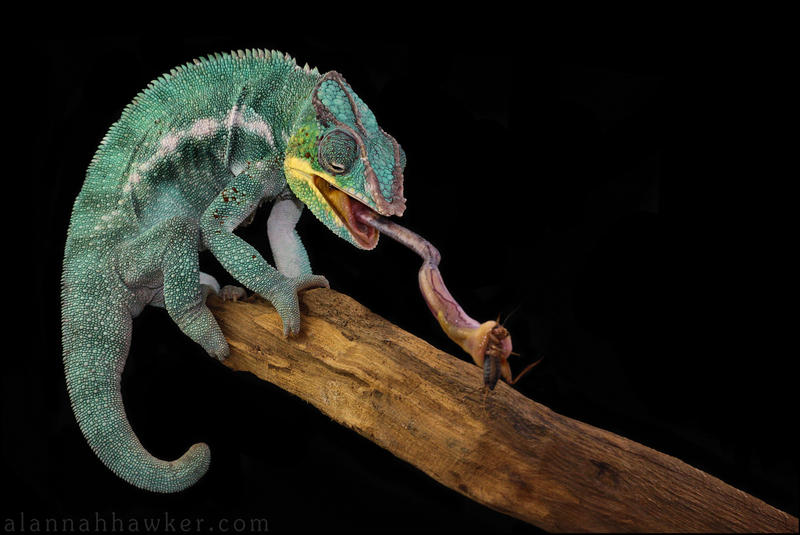 Watch
OMG!!! A DD! Aw, I can't thank everyone enough for all the amazing comments, and of course a big thank you to *
Spamkiller
for suggesting, and ^
Anoya
for featuring!

An extremely beautiful Chameleon, I loved watching him eat, amazing..

Planet Reptile, 21/08/10
Daily Deviation
Given 2010-11-04
Suggester said;
"This is a awesome shot which not only shows us a beautiful animal, but is also pretty 'documentaristic'. The details are utterly amazing, and the whole scene is masterly captured."
Panther Chameleon 01
by *
alannahILY
(
Suggested by Spamkiller and Featured by Anoya
)
Wow, this is really spectacular.
The focus is good and I like that the DOF is wide anough for all of the chameleon to be in focus. It's a bit of a shame that the bug is so blurry, but oh well.

The colours of the chameleon are absolutely wonderful - are they straight from the camera or has there been some post-processing? Either way, they're lovely.
I'm fascinated by the sharpness of the tongue. It makes it look quite alien (not that this is a bad thing!). I'm very impressed that you've managed to capture the eating so well - your timing is amazing.
I also really like the composition - I think you've got the perfect amount of space around the chameleon, and it's very well positioned in the frame.
I can find no bad points to critique.
Excellent shot.
The Artist thought this was FAIR
84 out of 87 deviants thought this was fair.
I absolutely adore your photo and i love your Chameleon! I love the FOV and the rule of thirds is my favorite kind of photography. I Love the way the tongue bends, i know you didn't do that but its amazing! The only reason i downed .5 of the originality is because a lot of people do shots of this but don't get me wrong yours is amazing and totally original! The only thing i don't like is that you don't have enough of these on DA! XD love your work! I did notice that the bug is either missing a leg or its caught by the tongue but that i just found funny, nothing negative to your picture about it XD
The Artist thought this was FAIR
11 out of 11 deviants thought this was fair.