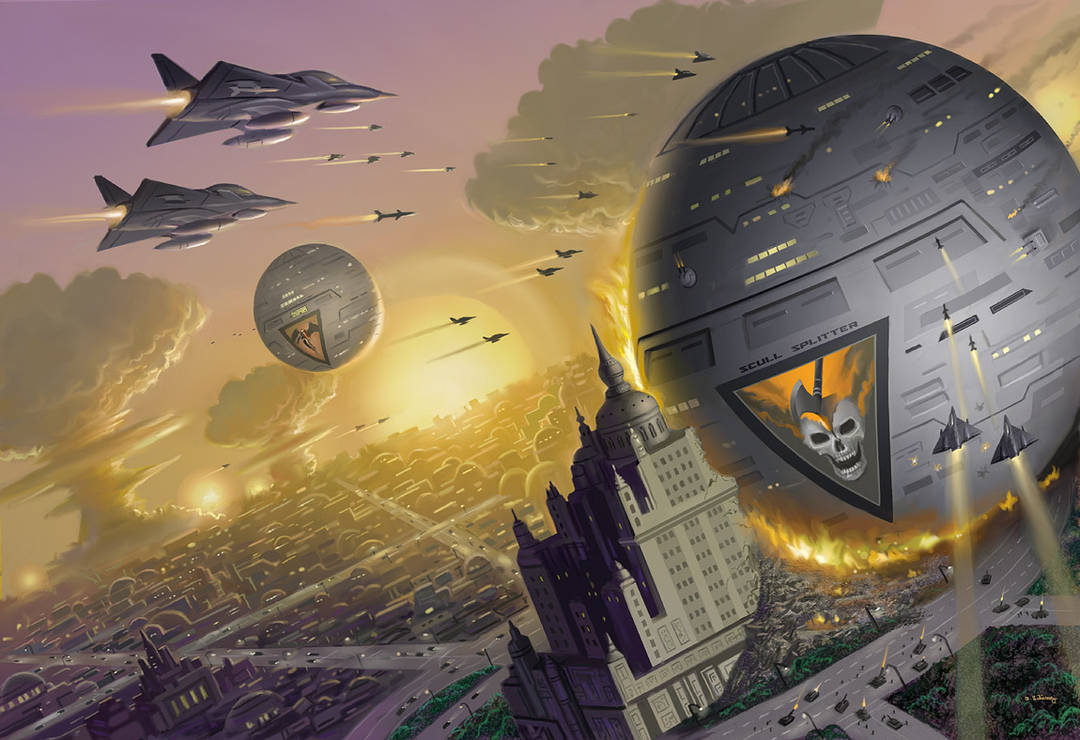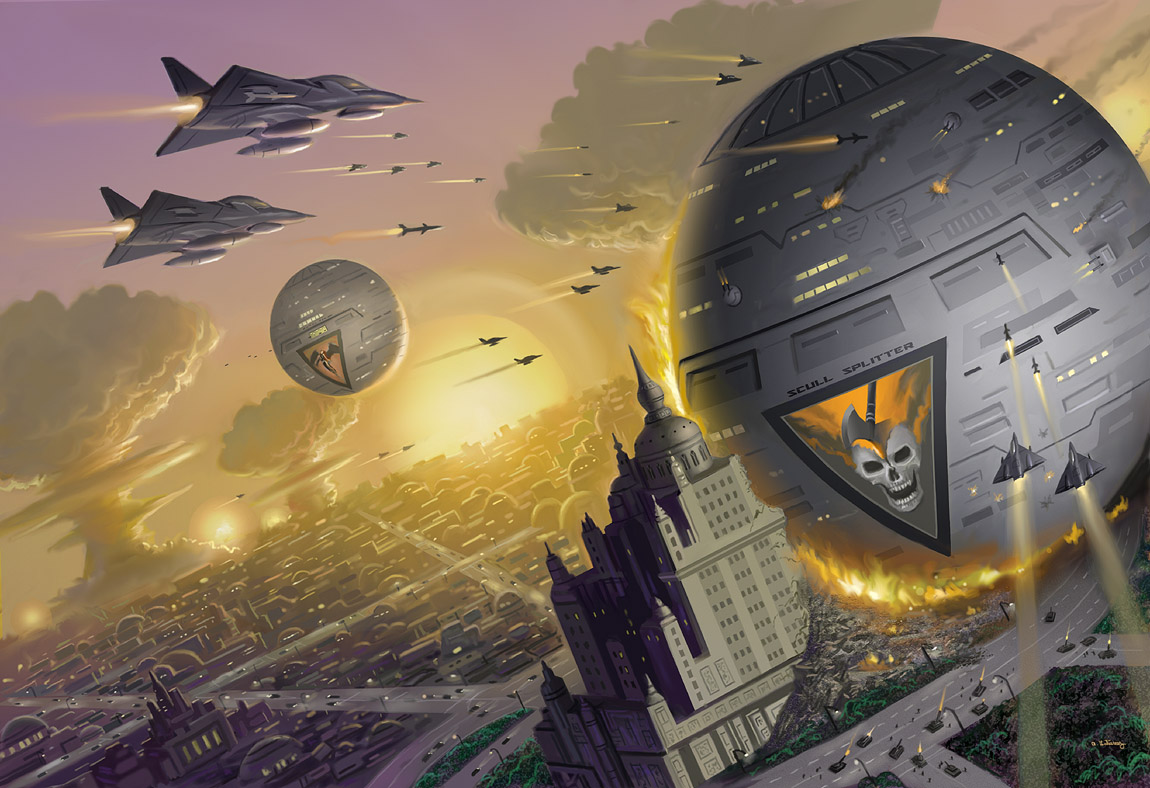 Watch
Commissioned in 2009, by John F. Carr, for Pequod Press

From the series "Space Viking", based on H. Beam Piper's series, this novel is set hundreds of years in the future of the first book.

In a war against a communist style world (hence the Stalinist archetechture) The Viking ship 'Skull Splitter' crushes the capital building of an enemy world, to get the loot buried in vaults underneath.
The owner of this deviation has disabled comments.