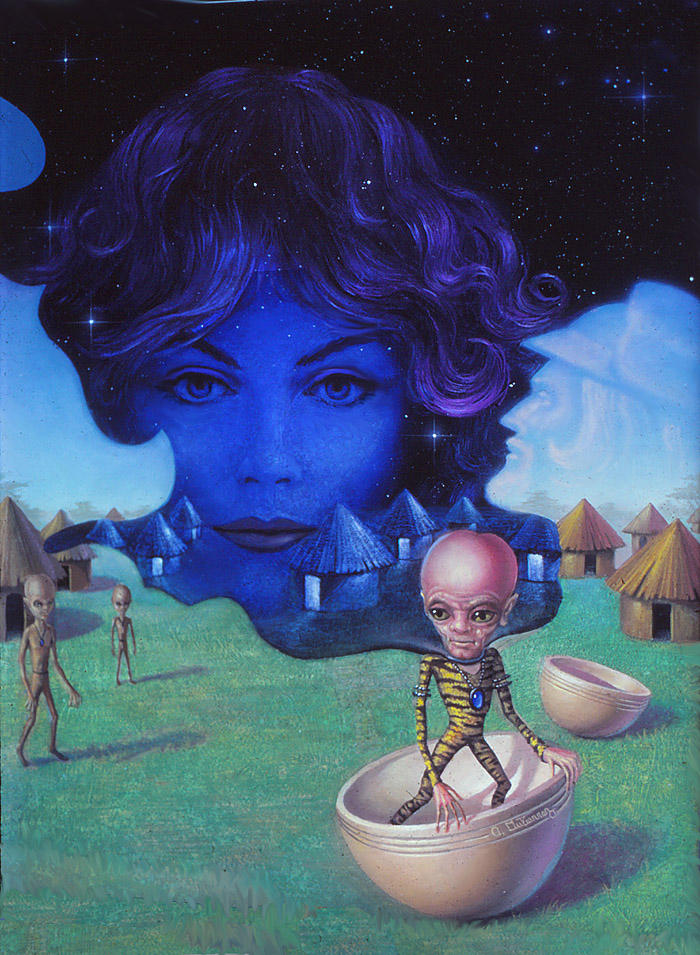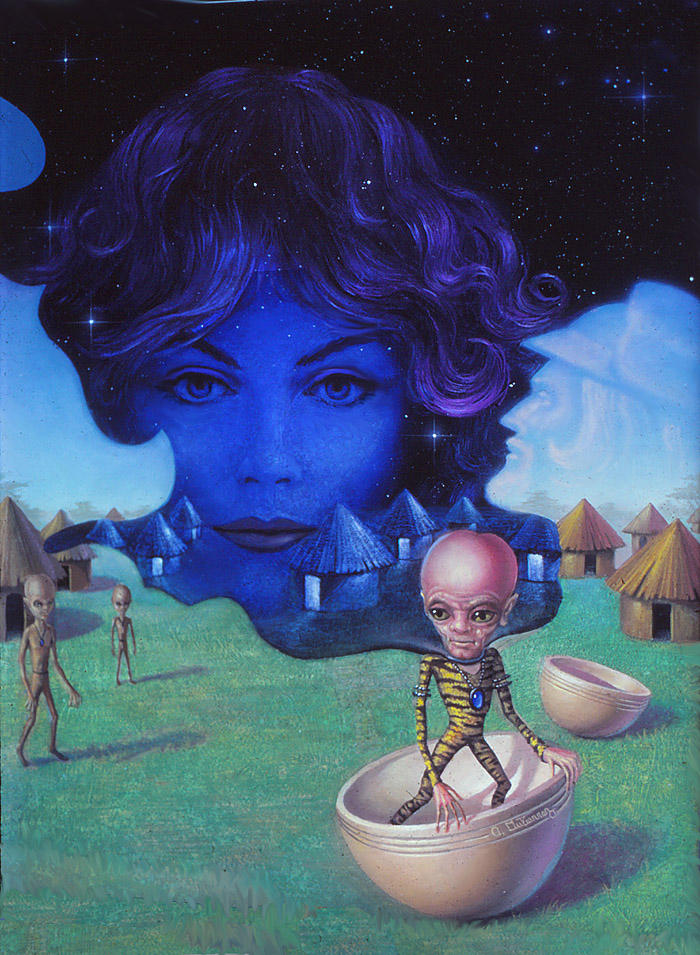 Watch
From the short story by Stanley Schmidt, commissioned and published by Rigel Magazine, Summer 1983.

From the future editor of Science Fiction Analog Magazine (with whom I would get several covers there, later), this was the story of Tina and Chet Barlin, a team of space explorers who are seperated on two similar, but different planets-one in eternal night, and the other day.

Tina, finds an alien life form living in huts on the night world. Chet, on the day world, finds the same aliens, living there too and, have a "easy way" of travelling in an egg-like capsule, between worlds. Both Chet and Tina are featured in their respective planets. You may have to look a bit to find Chet...

Gouache on masonite 16" x 22"
The owner of this deviation has disabled comments.