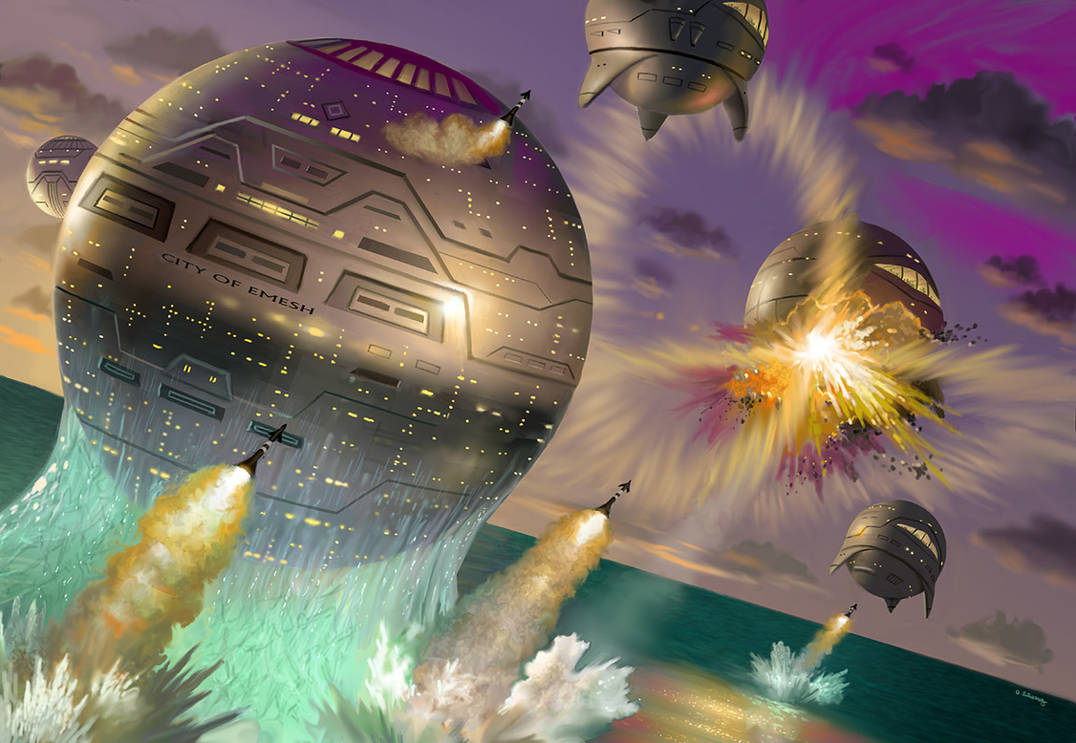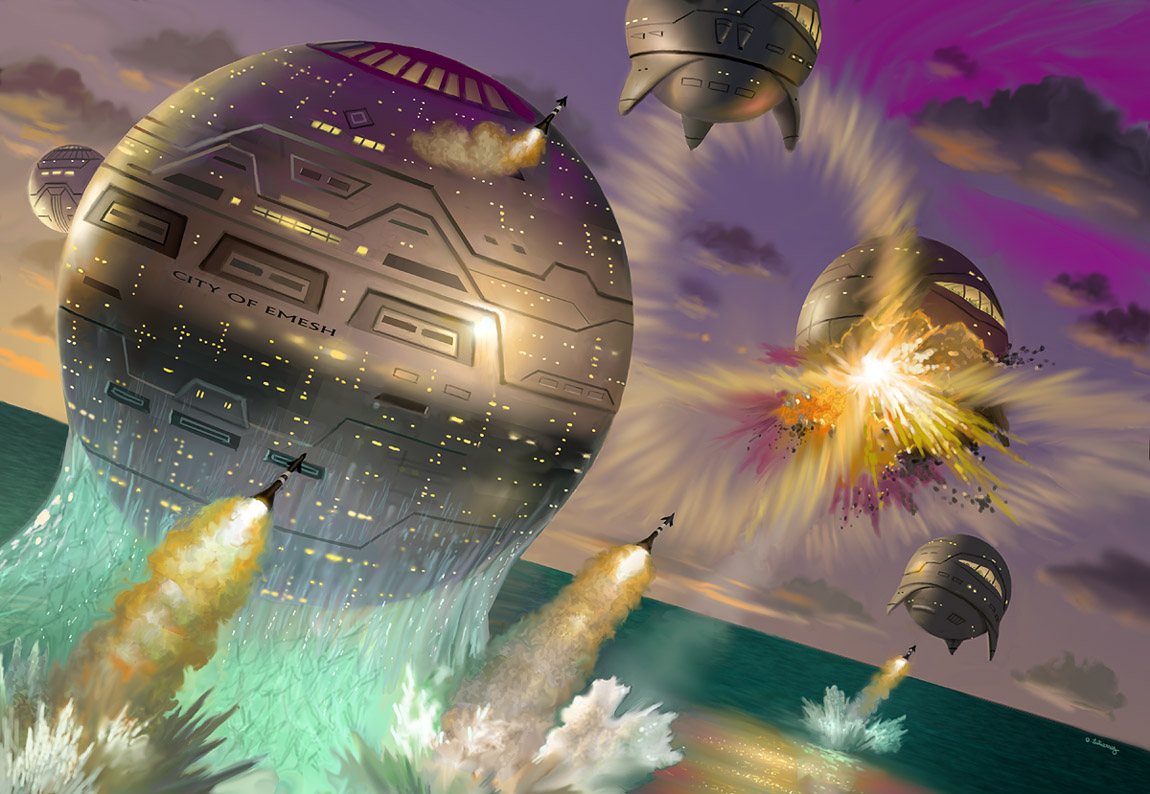 Watch
From the book 'Space Viking's Throne' by John F. Carr, and Mike Robertson, published by Pequod Press, 2011.

This is based on the H. Beam Piper book 'Space Viking' (in this gallery). Here, the supersize Viking raider 'City of Emesh' bursts out from it's underwater hideout, firing it's missiles from underwater, to surprise 3 ememy warships, for control of the Sword Worlds.
The owner of this deviation has disabled comments.