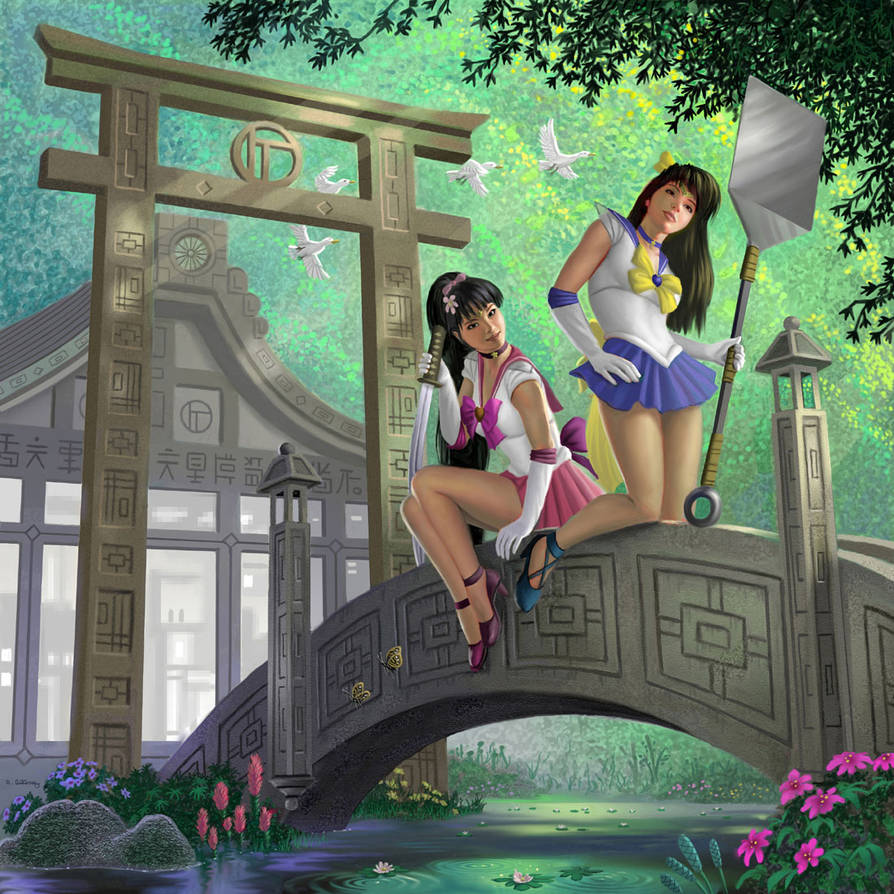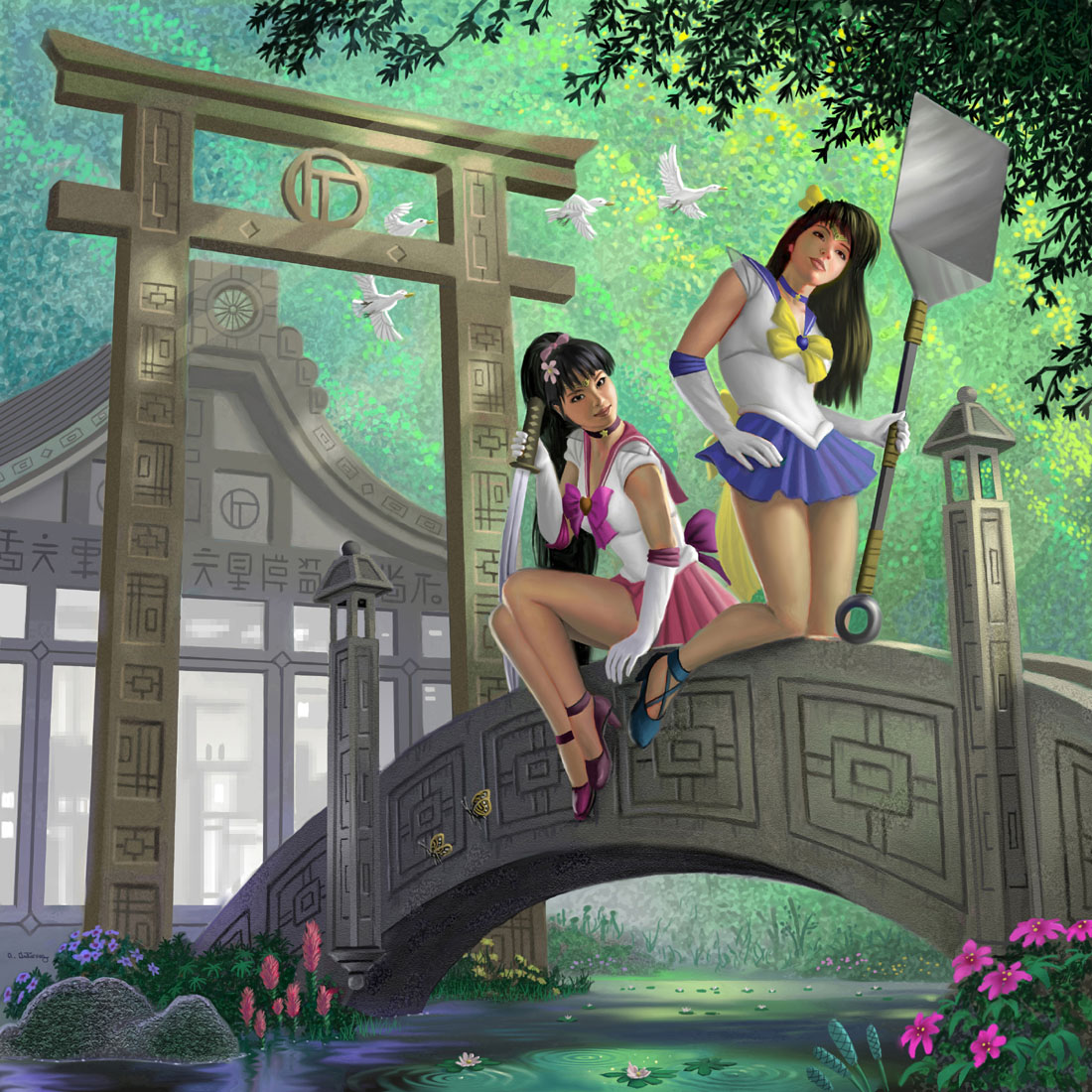 Watch
Ever since I did "Sailor Aquarius" (in this gallery) a few months back, I've been 'chomping at the bit' to do another Japanese style shrine painting, and, this commission by
gave me the opportunity.
This is the follow up to "Sailor Sun vs. Sailor Io" from Rebecca's ongoing fan Senshi stories. They are in front of Hino Rei's Shrine (Hikawa Shrine), and have their weapons. Ukyou Kuonji (Sailor Ganymede) is at right, with her giant Spatula (she's a chef...), and Konatsu (Sailor Callisto) at left, has her Katana sword.
This work took 5 1/2 days (3 days is average). Much of the effort was in designing the bridge, shrine, and Torii gate, using 3 point perspective (pretty hard if you haven't tried it). The motifs and garden were also based on Japanese designs and landscaping. The original is 3000 x 3000 pixels.
Daily Deviation
Given 2008-11-10
The owner of this deviation has disabled comments.