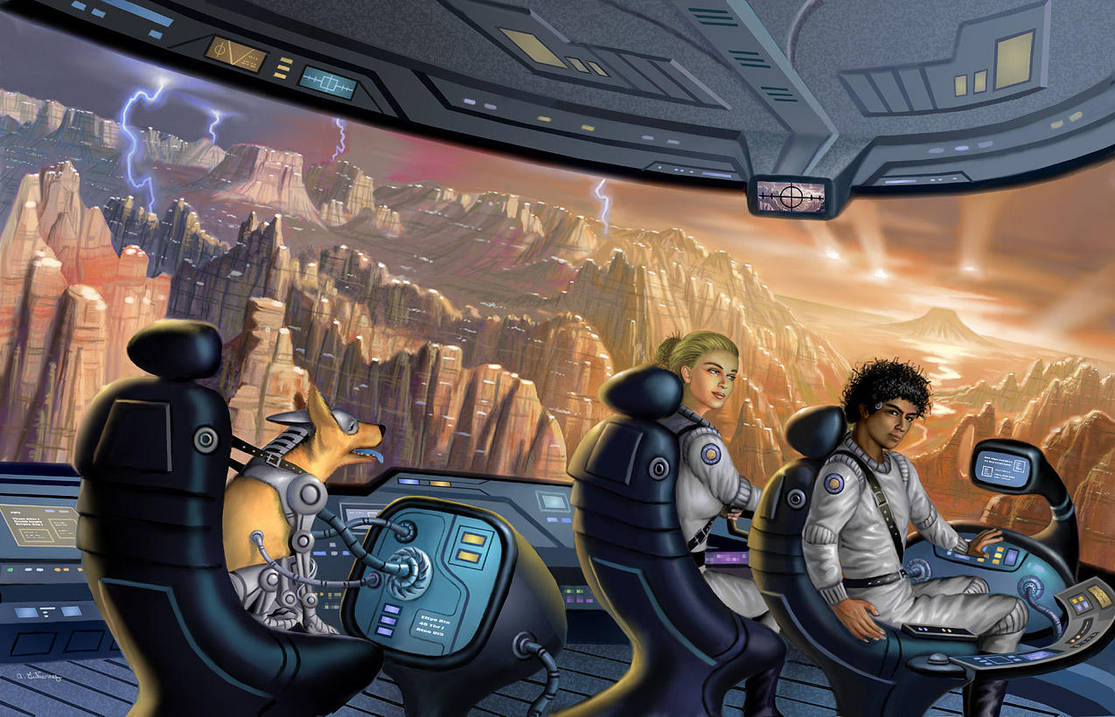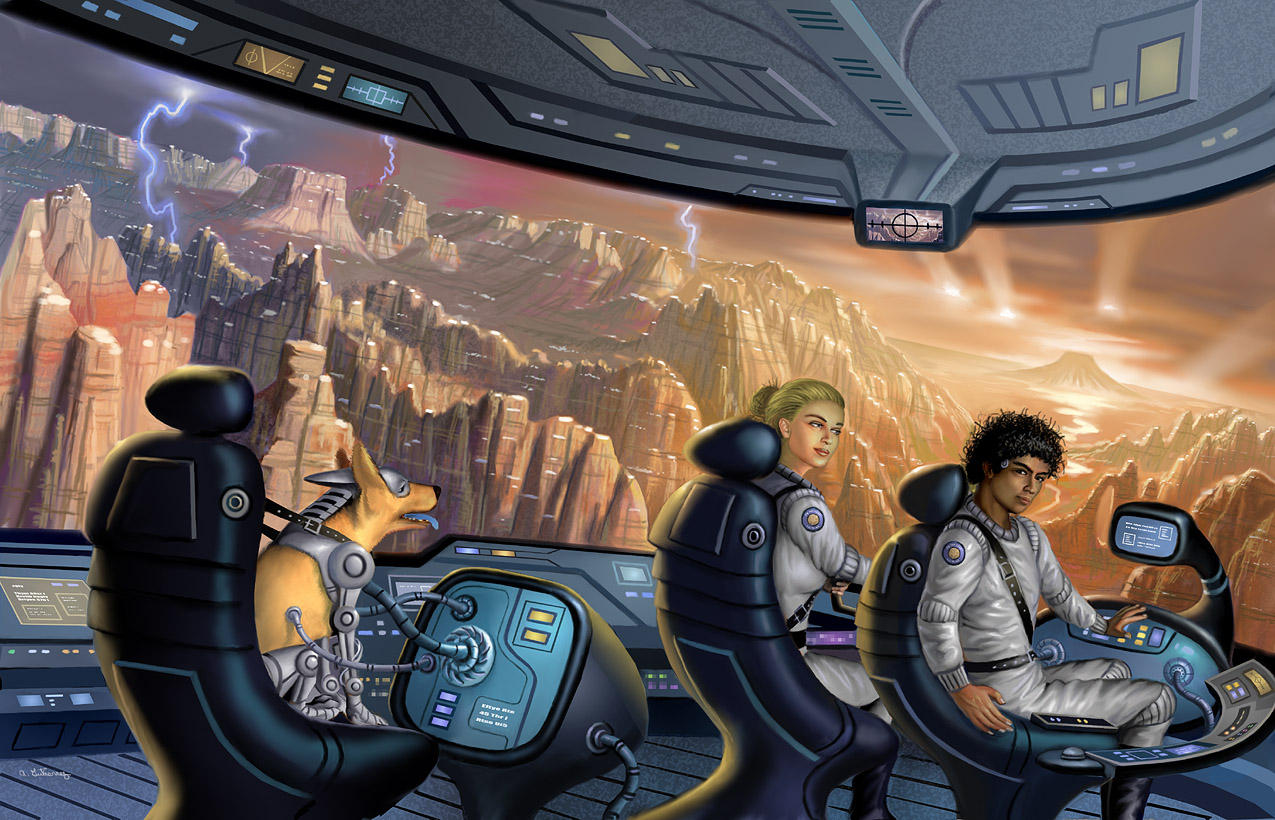 Watch
From the book by Corey Ostman and Justin Pecot, commissioned and published by Fifteener Press, May 2013.

The sequel to "Port Casper", and set in the late 21st century, Grace Donner (center right) once an operative expelled from an elite academy, travels to Mars, with Raj (right) a whiz kid with computers, and Tim (left) a robot dog.

This is hot off the press, and as of this posting, I didn't get a full synopsis of the story, only the scene description, so I'll defer that until later...
The owner of this deviation has disabled comments.