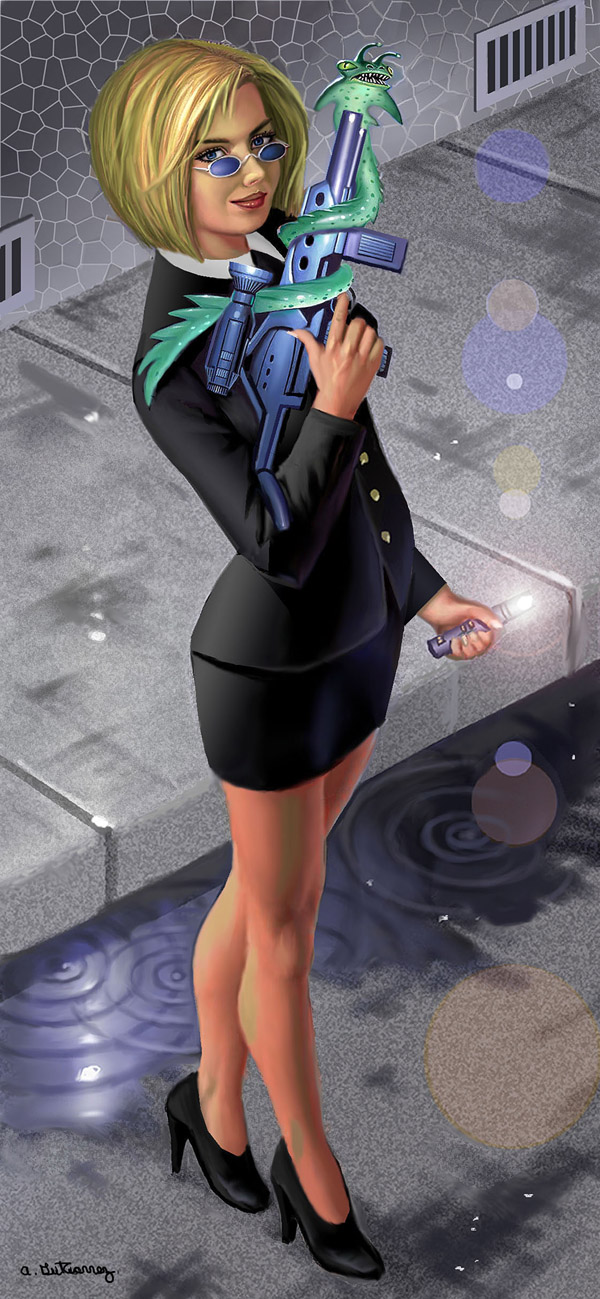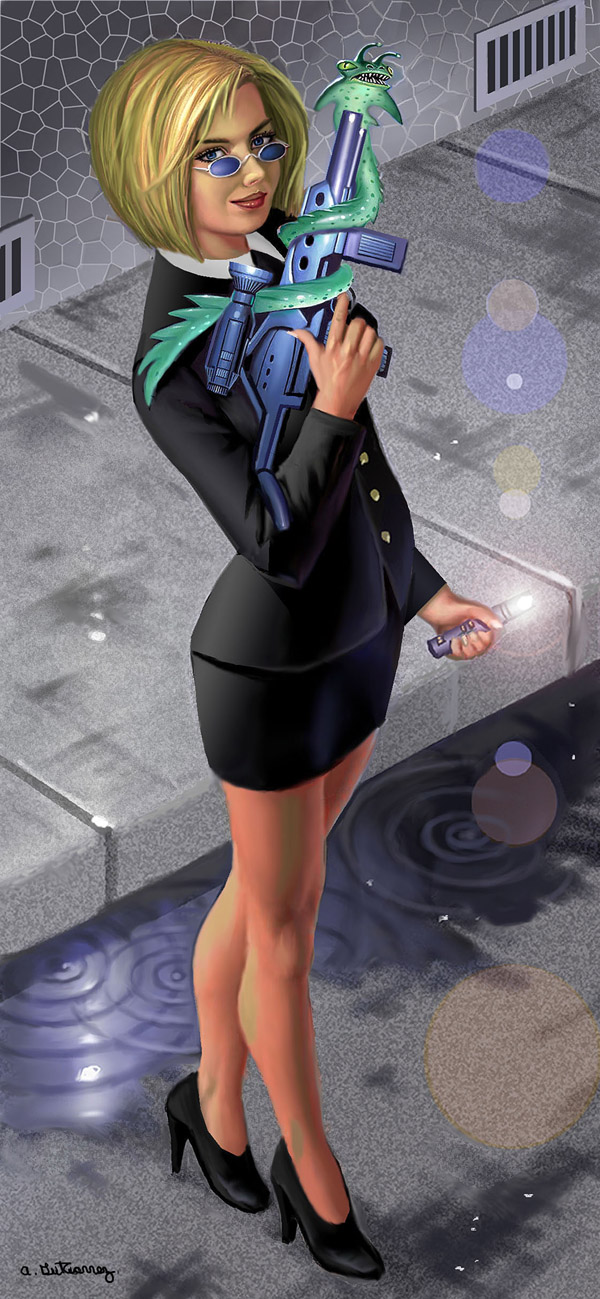 Watch
Commissioned by

around 2005, and revised about 2007, Agent Elle appeared in the animated series 'Men In Black', and, for those that have seen both the movies and series, it's filled with lots of aliens. The one shown here is of my own design.
The device in her left hand is the flash thingy that renders all who see it without memory of the events suggested by the operator (Elle in this case) so you're not supposed to remember the alien you see here...
The owner of this deviation has disabled comments.