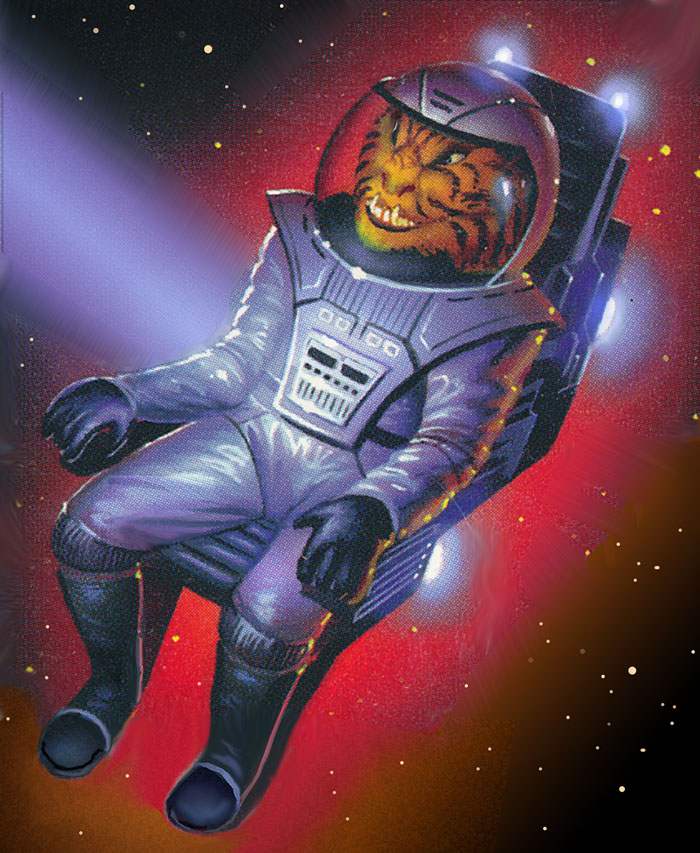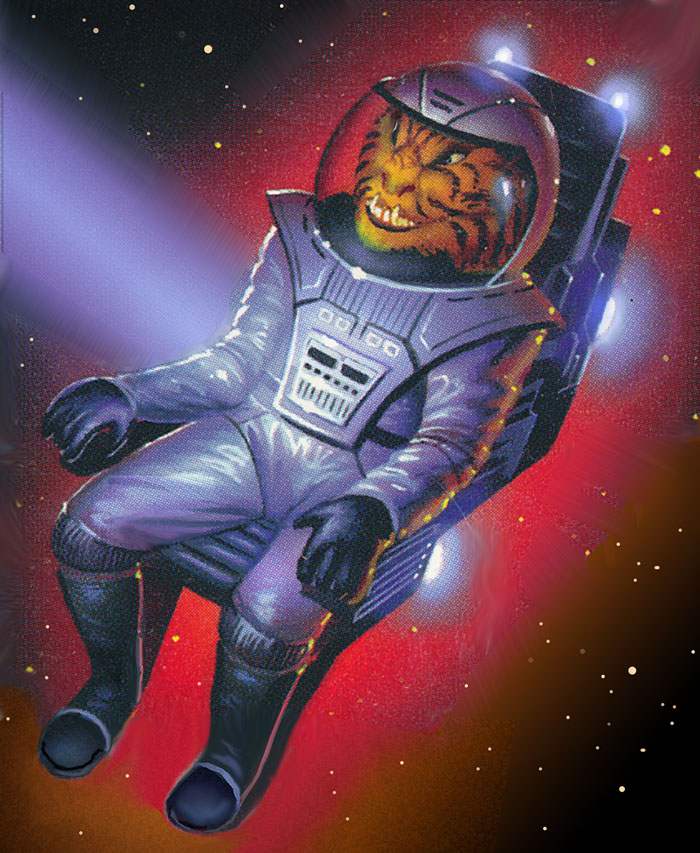 From the card game "Wing Commander" commissioned and published by Margaret Weis & Tracy Hickman, 1995

One of 4 "Luck" cards of "recovery" and "capture" pilots of adversaries in the game.

Gouache on Masonite.

Very good and convincing species and suit design.
Reply

Quite neat looking

. Wouldn't mind seeing more Kilrathi pilots.
Reply

Thanks!
Just one more "capture" pilot. Some time soon...

Reply

Nice! that is quite the toothy grin he's got.

I played the first game in that series a
long
time ago.
Reply

Thanks!

The "capture" pilots aren't so happy...I'll try and post one of those (human or Kilrathi) later.
Reply