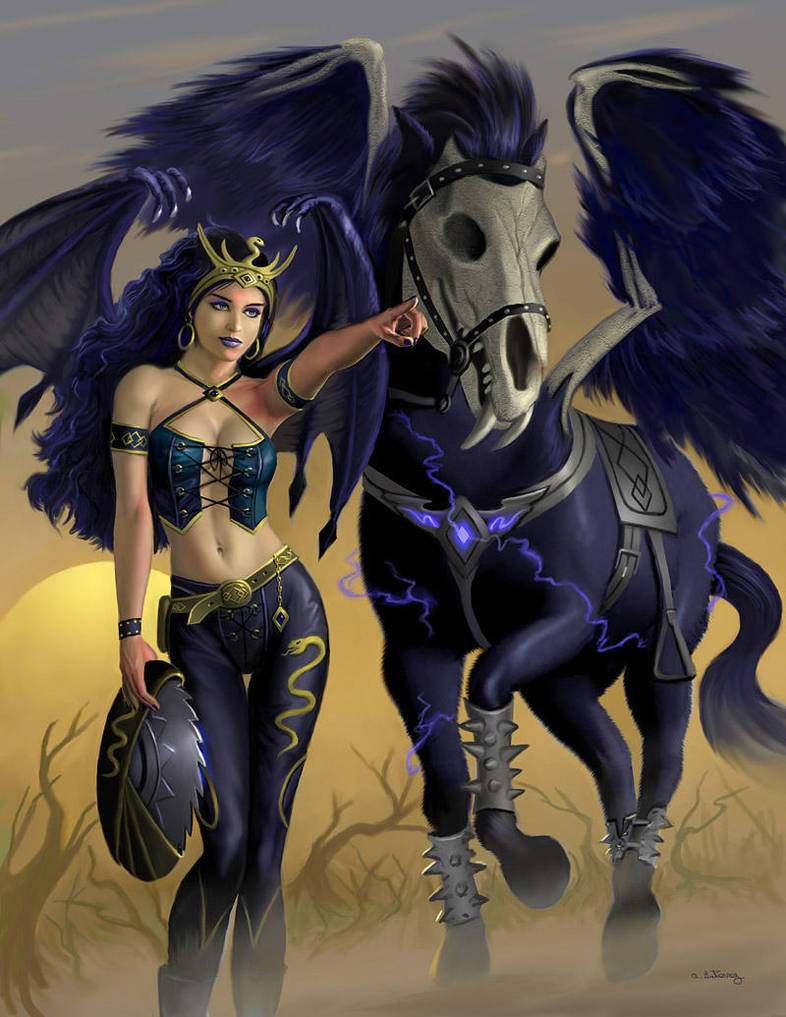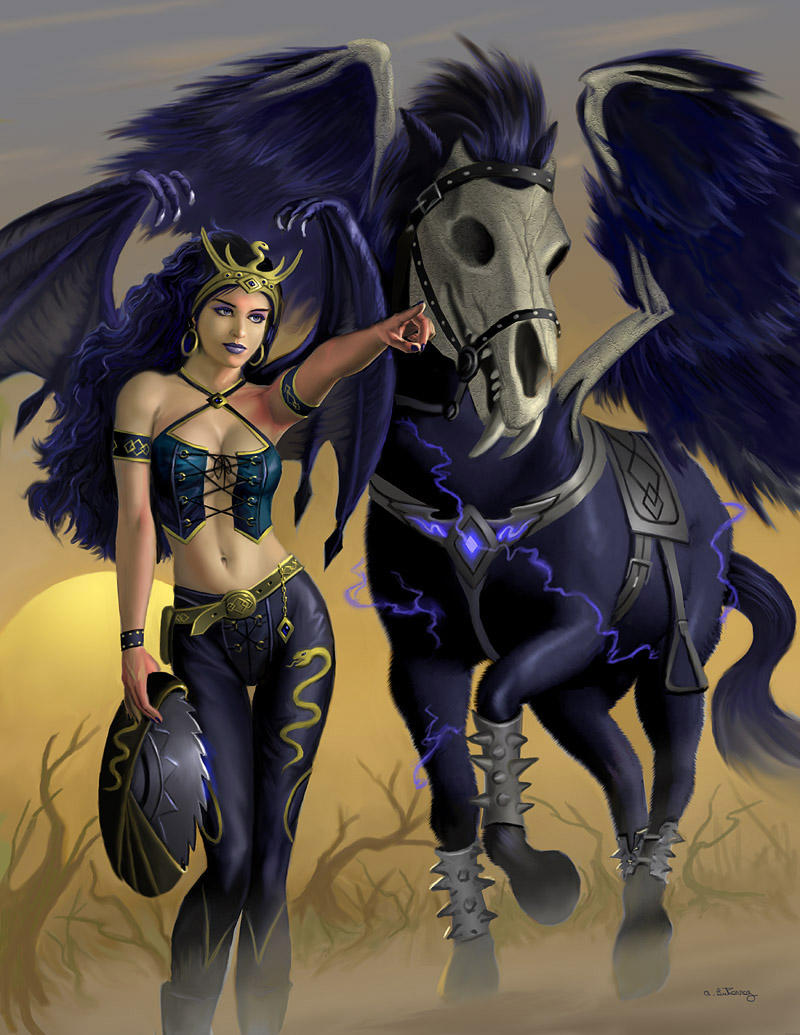 Watch
From the series of winged warhorses and their succubus riders, commissioned by

This was our favorite of the series (client and myself)
Vortex is a ghost horse, and immortal. He brings death to all he opposes. Kathalu points out another enemy. She is armed with a discus style blade to dispatch enemies. She also is a worshipper, and priestess of the snake cult.
Photoshop 6 w/Wacom tablet
The owner of this deviation has disabled comments.