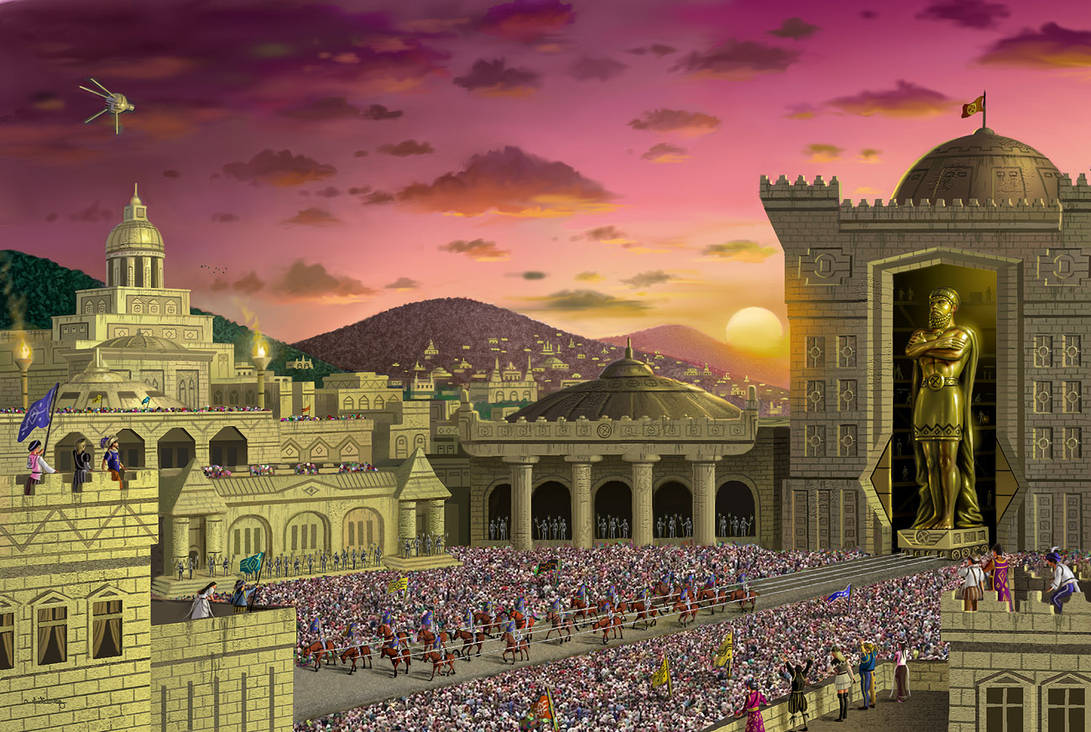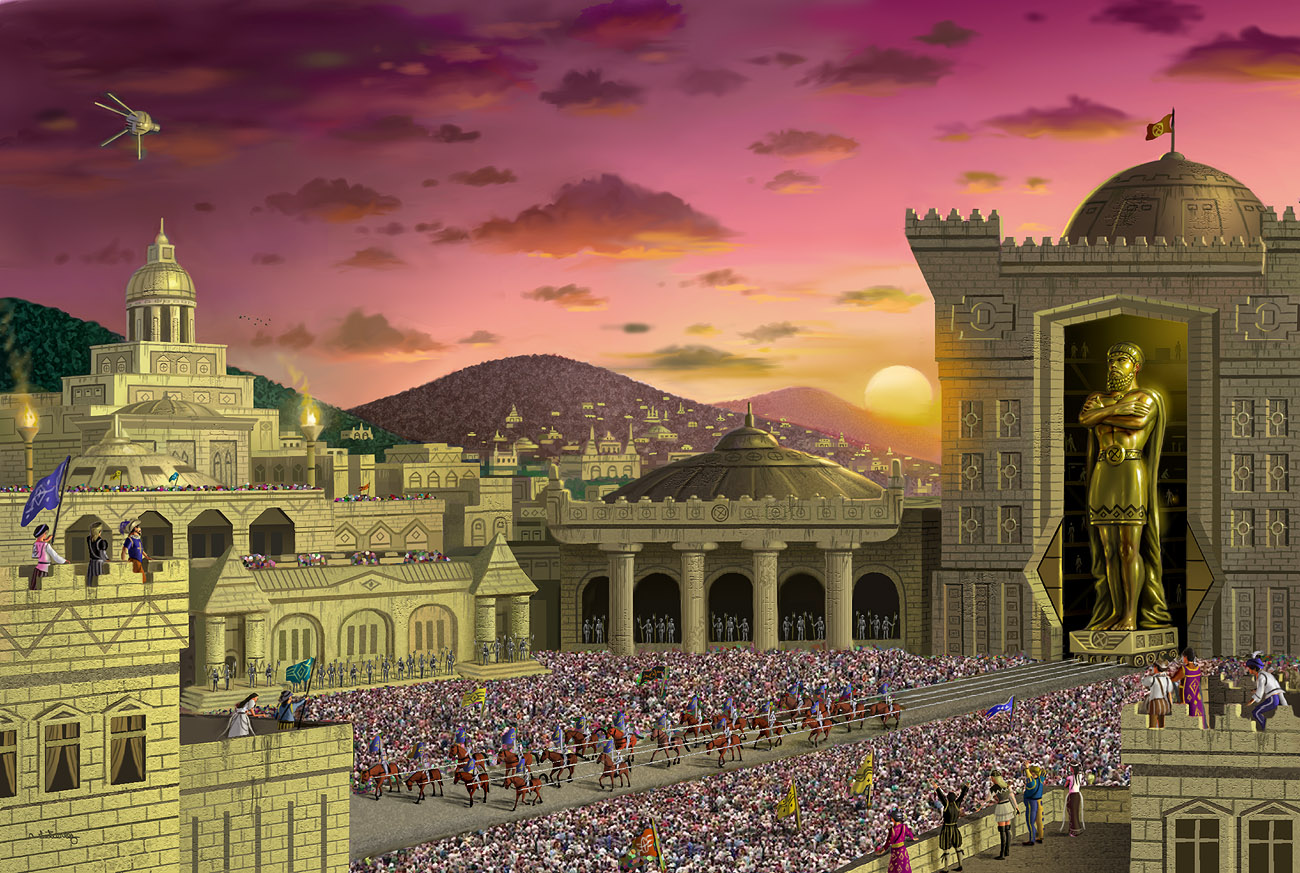 Watch
Commissioned book cover, in 2011, from the book by John F. Carr, published by Pequod Press.

This is the continuing series of "Kalvan Kingmaker", a 20th century cop from Pennsylvania named Kalvan, who is swept away by a UFO, and transported into a timeline, where America was the center of the renaissance, in 1500 AD (alternate history)

Here the enemies of King Kalvan are gathered at the temple, where a golden idol, "speaks" to the people, to exhort them to war...A drone from the Paratime Police watches this timeline, from the upper left.
The owner of this deviation has disabled comments.