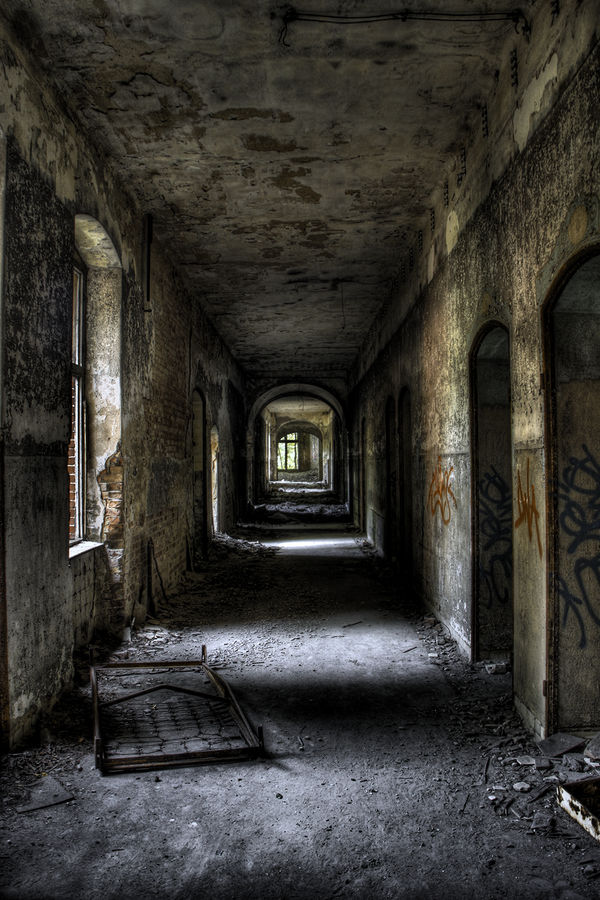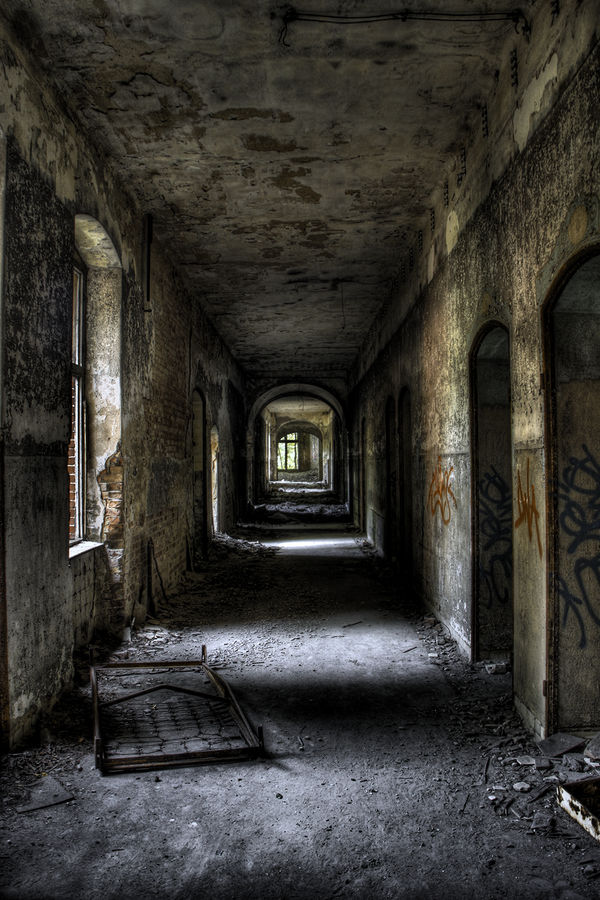 Watch
Location: Beelitz-Heilstätten, Germany

Is this the abandoned place you were talking about? :>
Reply

Was denn, ohne Stativ?

Der Wahnsinn! Das nenn ich ruhiges Händchen xD
Ich mag den Effekt vom HDR hier sehr gern, besonders was die Details an der Decke und den Wänden angeht :3
Reply

Das standard 3-Bild-HDR mache ich immer aus der Hand

Mit 6,3 Bildern (oder mehr) /Sekunde und Stabi kein Problem
Reply
Nice effect. The HDR is working here..

Was it handheld?
Reply

Yes, it was.
Actually, I didn't really had time to shoot with a tripod, 'cause I was en route with 15 friends there

(And I only had a ... *calculate* ~25$ Tripod at that time, and the results without tripod actually were better.)
Thanks :>
Reply

this is great, just needs a creepy little ghost or something...
Reply

niceee

Reply