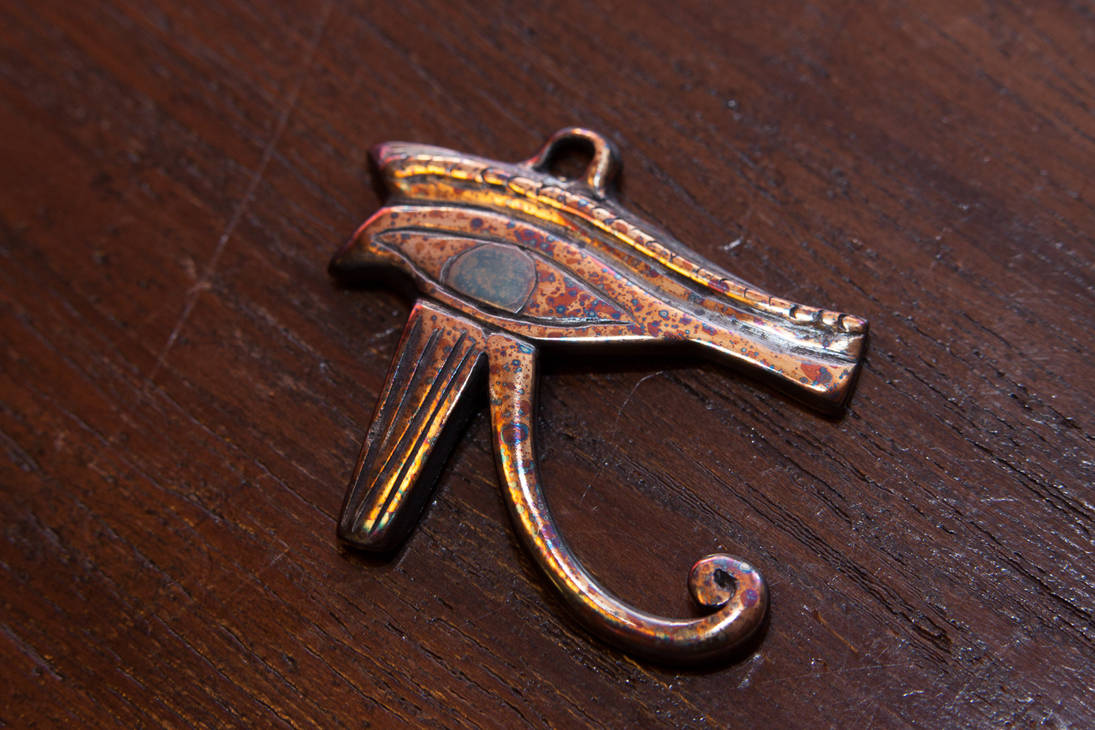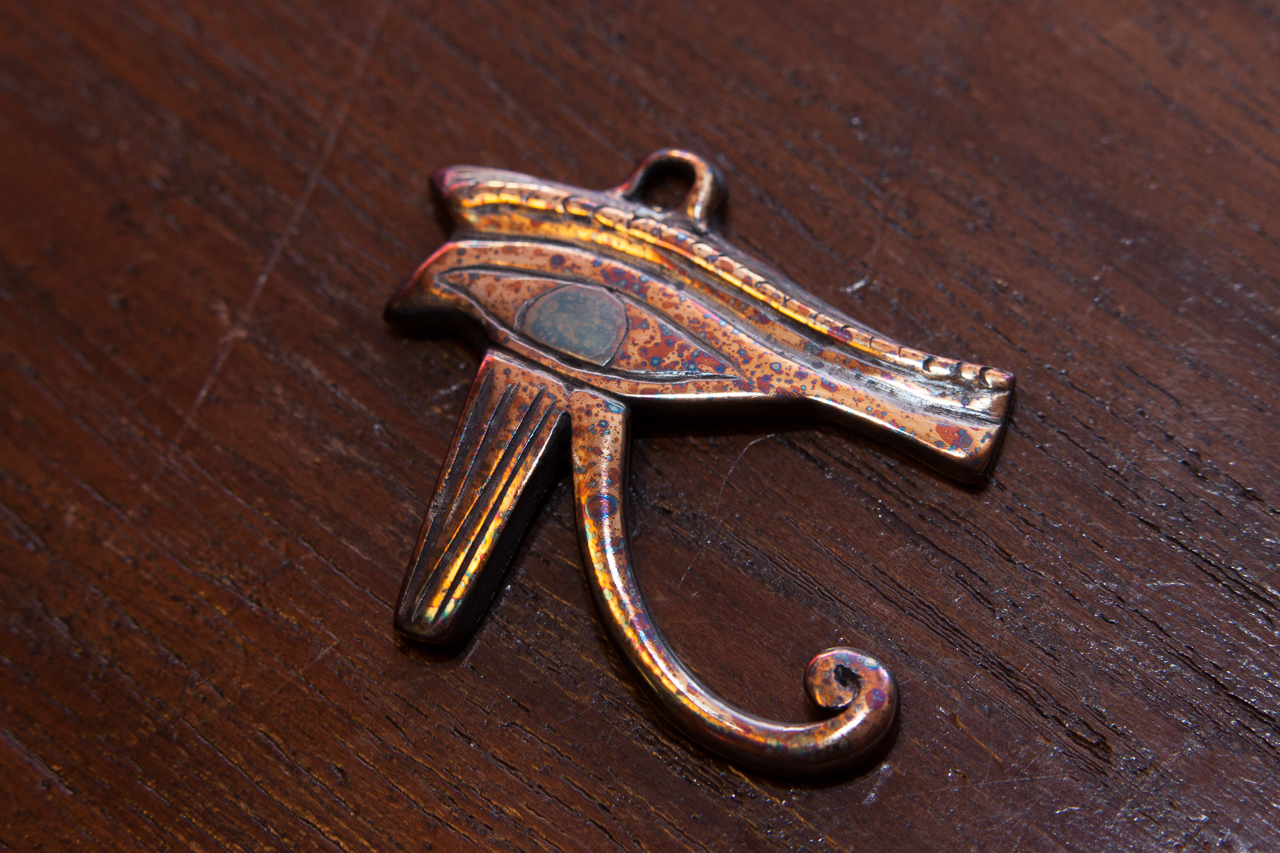 Watch
99,9% fine silver, one hundred percent handmade, custom order for a friend.

Nice patina.Care to share?
Reply

Oxidize it completly for the black inlets and polish the rest again until shiny.
Then oxidize it very gently with cold or watery liver of sulfur solution for the golden foundation, sprinkle strong or pure sulfur (e.g. with a toothbrush) for the spots.
As for the blue eye... well that's magic.

Alternatively let it rest for a decade or two.
Reply

Reply