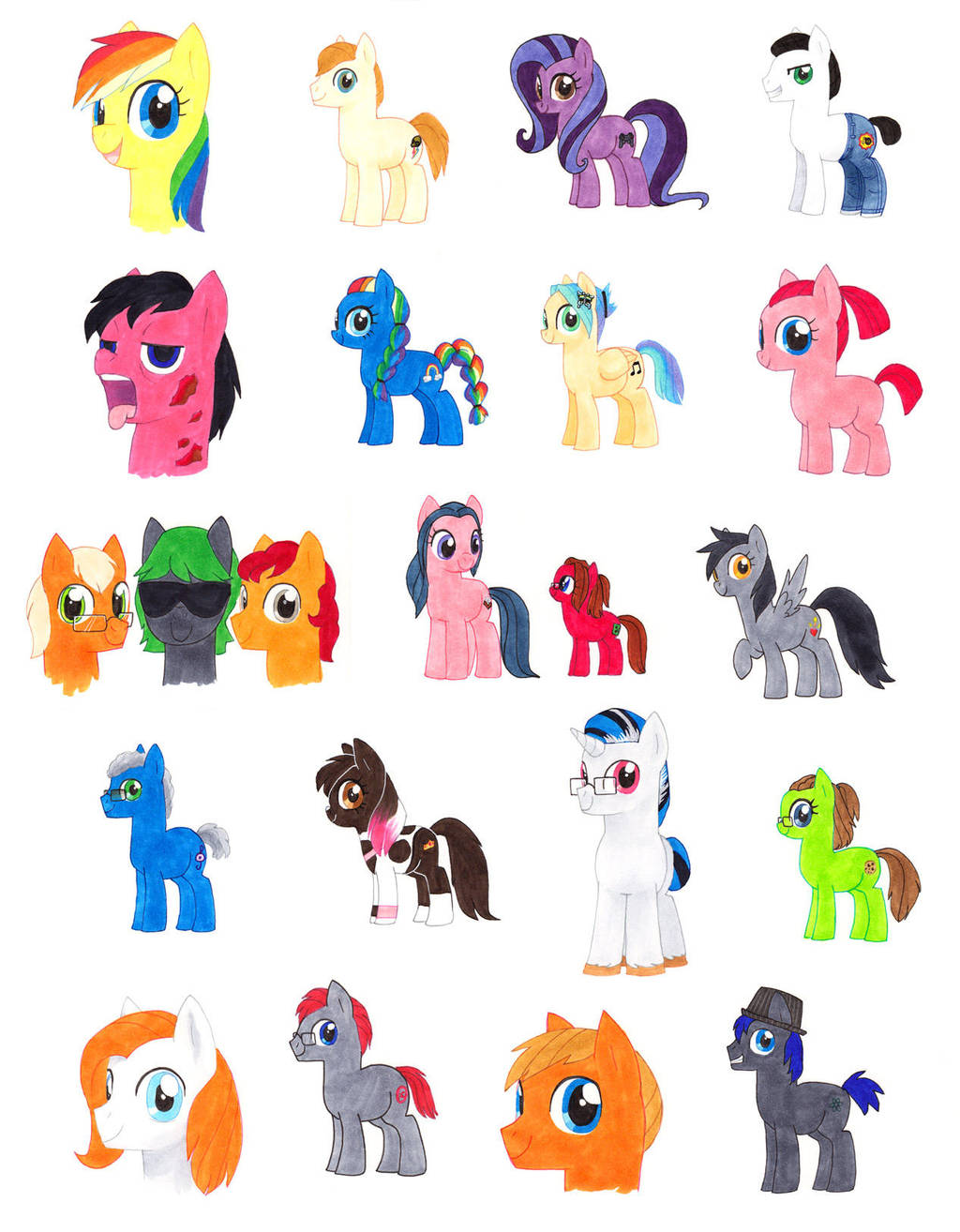 Watch
Holy cow, custom Copic ponies were a hit at SLC Comic Con! I was literally drawing ponies nonstop each day, and still had overflow commissions to draw after each day of the show ended!
This image is just OC pony commissions or "pony-fications" of the commissioner. Highlights include the zombie pony (first in the second row), and a real-life horse made into an mlp pony (second in the forth row).
Also see the
fan art ponies
.
My Little Pony: Friendship is Magic (c) The Hub, Hasbro, and Lauren Faust.