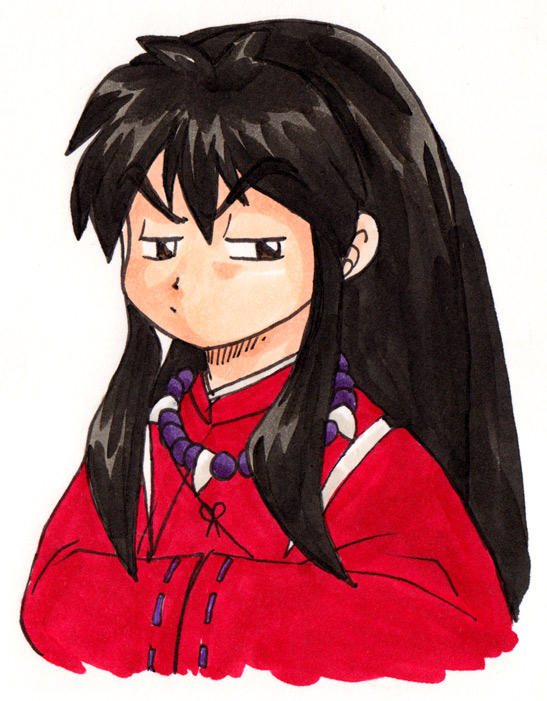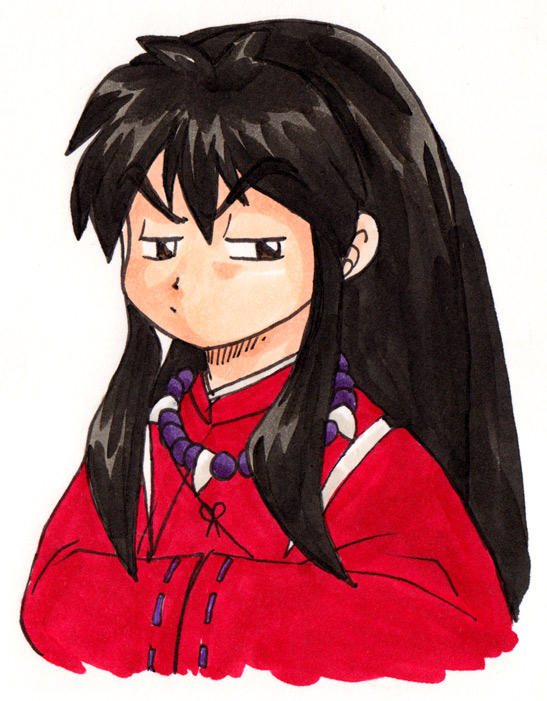 Watch
Commissioned at Salt Lake City Comic Con 2013. Drawn with Copic Multiliners, and colored with Copic Sketch markers.
This was drawn from memory in about twenty minutes -- cel phone reception at the convention center was being destroyed by the crowds so I couldn't look up reference, and
pony
commissions
were piling up so much I was really rushed. Fortunately for the commissioner, I'm super familiar with Inu Yasha so I was able to draw this. If she had wanted anyone else I don't think I'd have been able to do it, at least not as fast.
I messed up the back of his head... :/
Inu Yasha (c) Rumiko Takahashi, Shonen Sunday, Viz