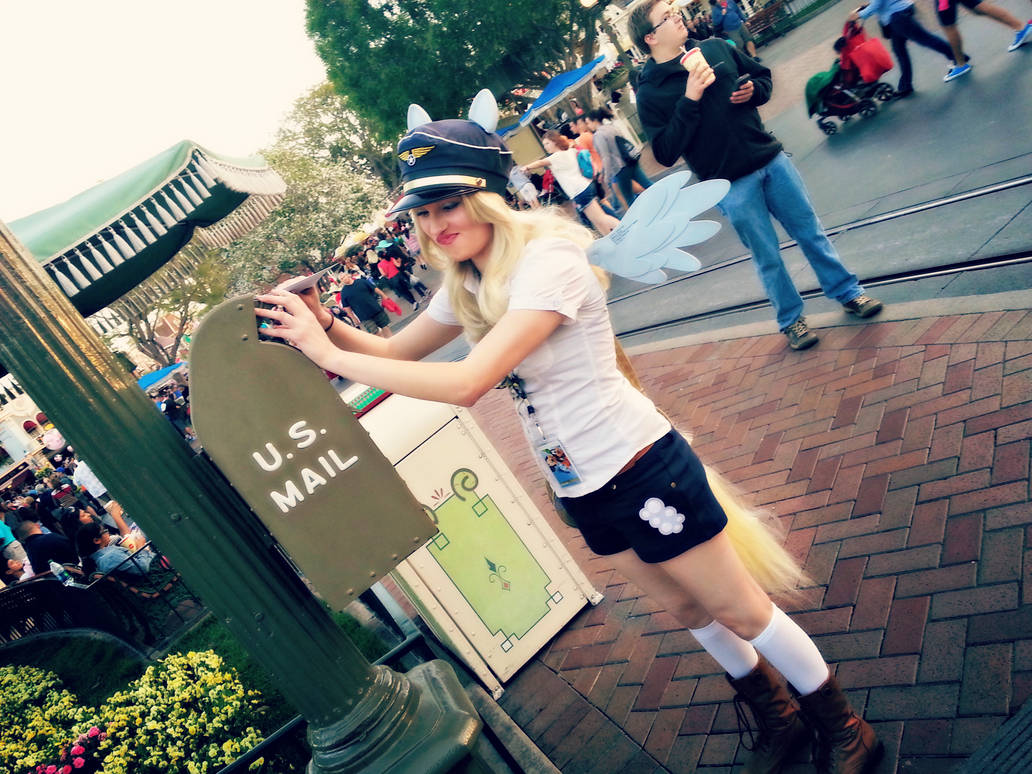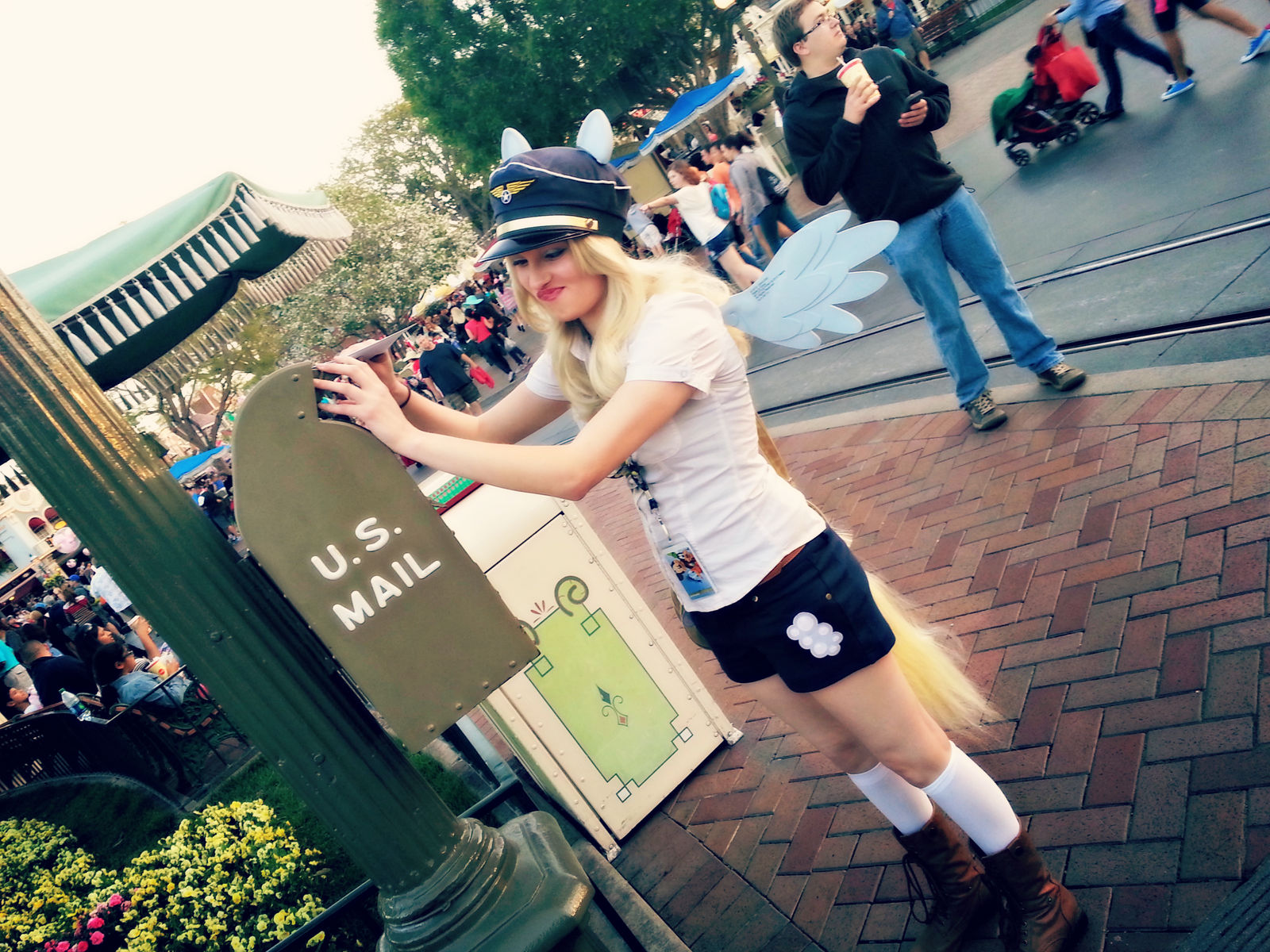 Watch
EDIT: OMG!!! I got onto EQD?!?!?!

Thanks you guys!!!

www.equestriadaily.com/2014/05…
One more pic of my Derpy Cosplay!

No really though, It was difficult to figure out how to get the mail in there

And I actually delivered a mushed letter to Dsineyland saying it was from Dizty Doo

I forgot how it really went now but i believe i said something along the lines of this: "You guys are awesome! Umm i guess thats it... bye! From, Ditzy Doo; Ps: I muffin heart 6v9; Pss: Sorry the paper is bad... i just don't know what went wrong!"

It was real fun to write it because all of the letters were written backwards too!

Title was based off the lyrics to the Pony Parody song "Muffin Proof"

If you haven't heard it yet, listen to it here:
youtu.be/WbBLFlp606U
Cosplay: Derpy Hooves/ Ditzy Doo from My Little Pony: Friendship Is Magic
Person in picture: Me (

)
More pics here:

Hey, I remember you from BABSCon! I was the 'free hugs' guy (who hugged you/got a hug from you)! You were one of my favorite cosplayers out of those I saw at the con. You capture the character well, looking like a proper human/humanized version of Derpy rather than a human trying to look like a pony – if that makes sense. The entire outfit looks in-character without going overboard; the blonde hair, tail, and the socks are all great touches in particular, not to mention being rather cute.

I loved that you went the extra mile and behaved in-character, too, the couple times I saw you, and even in this photo. Wish I had gotten a picture of you (and a lot of the other great cosplayers, too [should have brought my good camera, darn it!]), but the ones you've uploaded certainly suffice!
It was a pleasure trading a hug with you, and I see you mentioned that you plan to further improve the costume, so I look forward to seeing more of it, and potentially running into you at future conventions!

Reply

Aww~

thank you SO much~!

that means a lot when people really notice how hard I worked on a cosplay

I really did wanna capture her essence because she's such a sweet and friendly character and is just a cute clutzy pony

so I'm glad you thing I did a good job, thank you!

hope to see you at the next BABScon

Reply

Cute picture, awesome cosplay.
Reply

Did you get harassed from any Disney staff? Apparently they don't like people cosplaying because they think some little kid is going to confuse you for something Disney, and think you would do something to make Disney look bad.
Reply

Actually, the last few times I have cosplayed, I haven't had anyone tell me to change or leave the park to set some accessories elsewhere. From what I read in their site as for rules on dressing up, it only said you cant dress just like a DISNEY character past a certain age, so I make sure my characters are not owned by Disney in any way.

so based on those new rules, they really can't touch anyone if you aren't a Disney character

I've actually had cast members love my cosplays, so I guess they have relaxed a bit on those rules

Reply

now i know dimental travel is possible
Reply

Reply

LOL XD hopefully some of the people who read that letter recognize why it's like that.

Reply

lol i kept giggling after the fact about how confused the person who would read that would be

Reply

Yes. Just... yes.

Reply