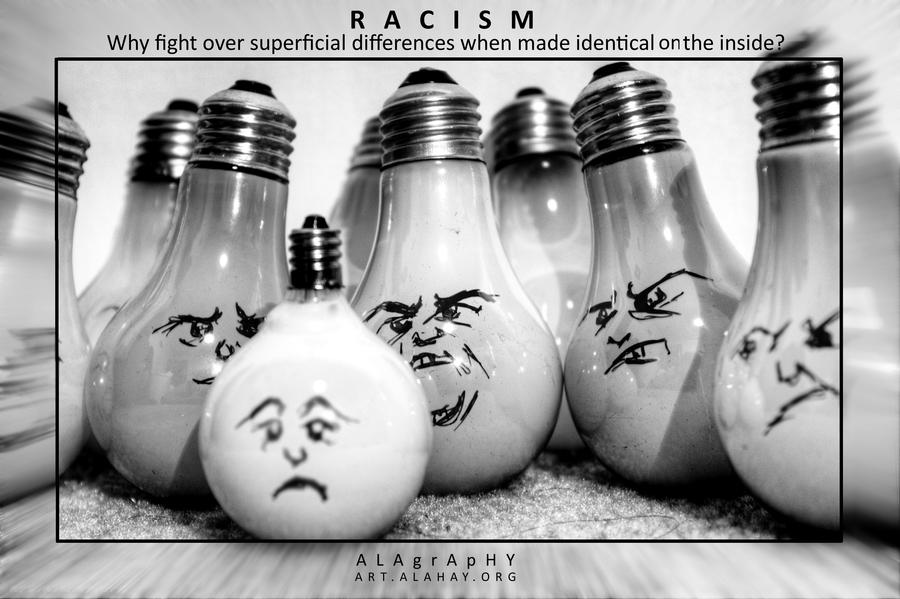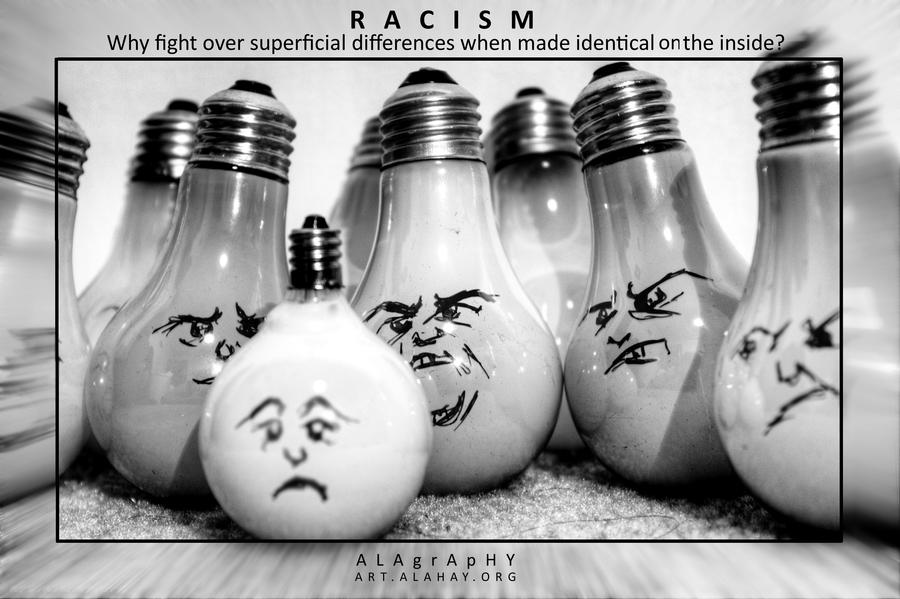 Inspired by the famous expressive eggs and the society we live in...
EDIT: The bulbs may disagree and fight over superficial differences such as size and shape however they are all made the same on the inside and their function is equally to lighten our daily activities in general and to enlighten us about our similarities and differences in this deviation specifically.
EDIT 2: I thought this deviation merits a better framing after almost 500 favs and valuable comments. Thank you all!
Related Conceptual Deviations:
D A G A L L E R Y
▀▄▀▄▀▄▀▄▀▄▀▄
F A C E B O O K P A G E
I think this is simply amazing. I like how you were inspired by the eggs too. I always see the egg ones, but never lightbulbs! THe concept of this is amazing. Such a wonderful message. The face on the little lighbulb is amazing. You did a pretty good job with placing these too. But, also the little lighbulb looks like he isn't looking directly at us... It might of been better if he was staring directly at you. Overall this is pretty amazing. It's a nice use of lightbulbs. Keep up the great work! I love this so very much.
The Artist thought this was FAIR
12 out of 12 deviants thought this was fair.
I really enjoy this picture. It shows the harsh reality of how people think, but just using light bulbs. Like, people, light bulbs are made of the same think on the inside, they work the same, but they have different outsides. Except, light bulbs don't have personality. Which you added, to show the humanity in each and every light bulb.

I think this picture shows how humans work, no matter where you go, you will almost see this, but maybe it's invincible like in thoughts.

I love that you have it in black and white. I don't know why, but having it black and white seems, to make it more powerful.

Nice job! I love it.
The Artist thought this was FAIR
18 out of 18 deviants thought this was fair.