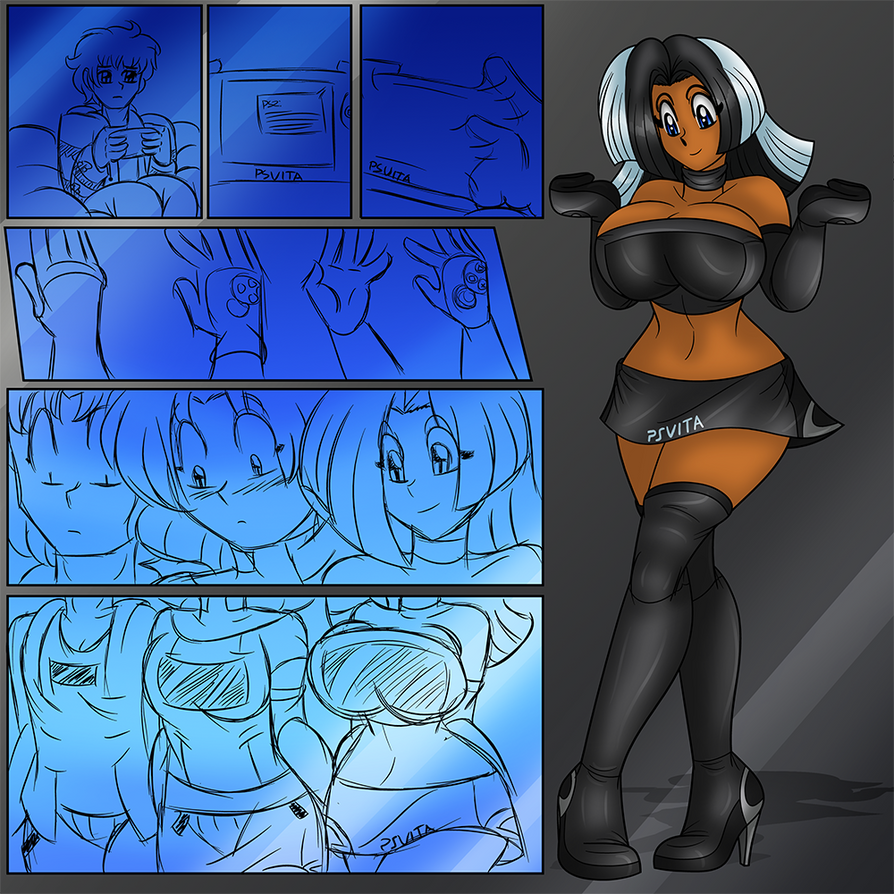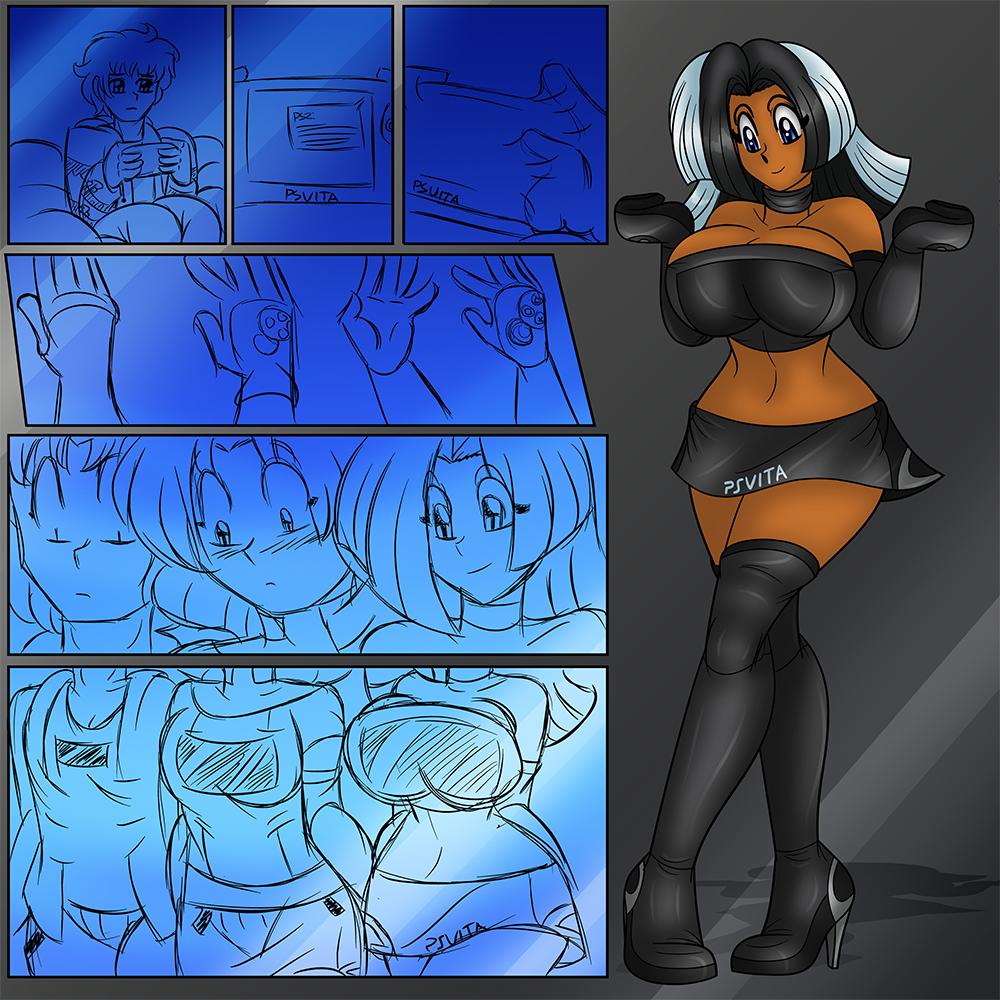 Watch

Ohh, she's a sexy one :3
Great work!

Reply

Vitatatatatatatatatatatatatatatatatan
Reply
Reply
Console Tan section is back!
Reply

Interesting choice (and one I like) on how you made the device become their gloves!
Reply

Reply

Playing persona 4 golden on my vita currently and just finished muramasa rebirth and littlebigplanet vita marvel superheroes edition.
vita is the best.
If there is a psvita-tan, is there also a pstv-tan? (a home console version of the vita)
Reply

wrong person? but i would assume so
Reply

I accidentally replied to you, was meant to be a normal comment. Haven't commented for a long while on DA, so I'm sory for that.
Reply

Still need to beat FFX so I can move onto p4g, but yeah, Lovely games on Vita. It'd be cool so see a PStv tan. Probably would need to commission it though.
Reply

I only have a psp can i have your Vita😁
Reply

One thing I've always wondered about these Game-Tan Girls...Can you play Video Games on them or with them somehow, since they're Consoles given Human Form❤~?
Reply

Console-tans are from another world where we got them instead of gaming systems. They're essentially robo-maids that can load up games as scenarios and holographically project their master into it.
Reply

Reply

If that were the case, I'd definitely enjoy some Dragon Ball FighterZ on my PS4-Tan all night long^^
Reply

Reply