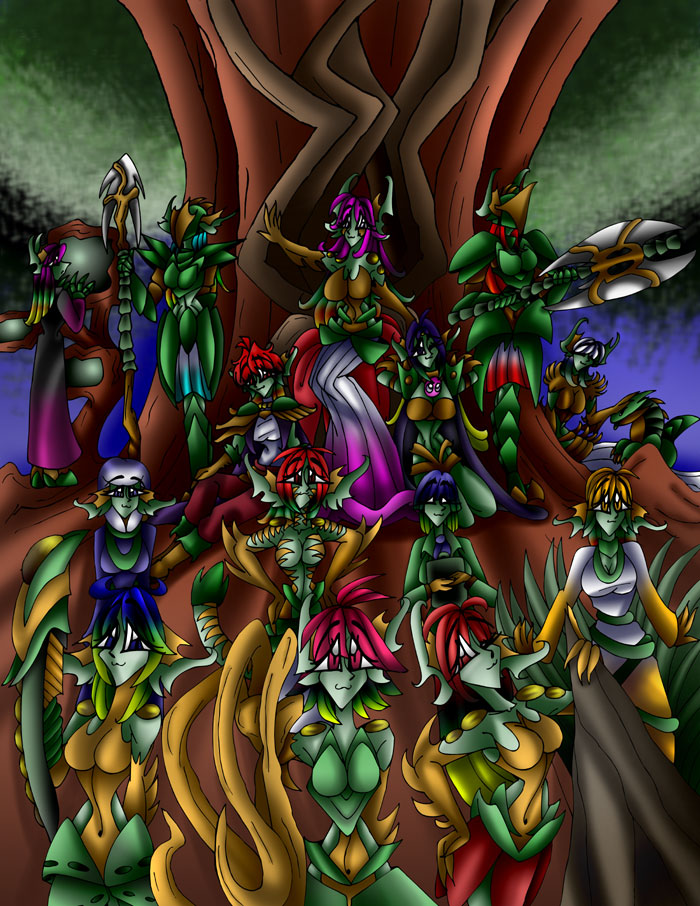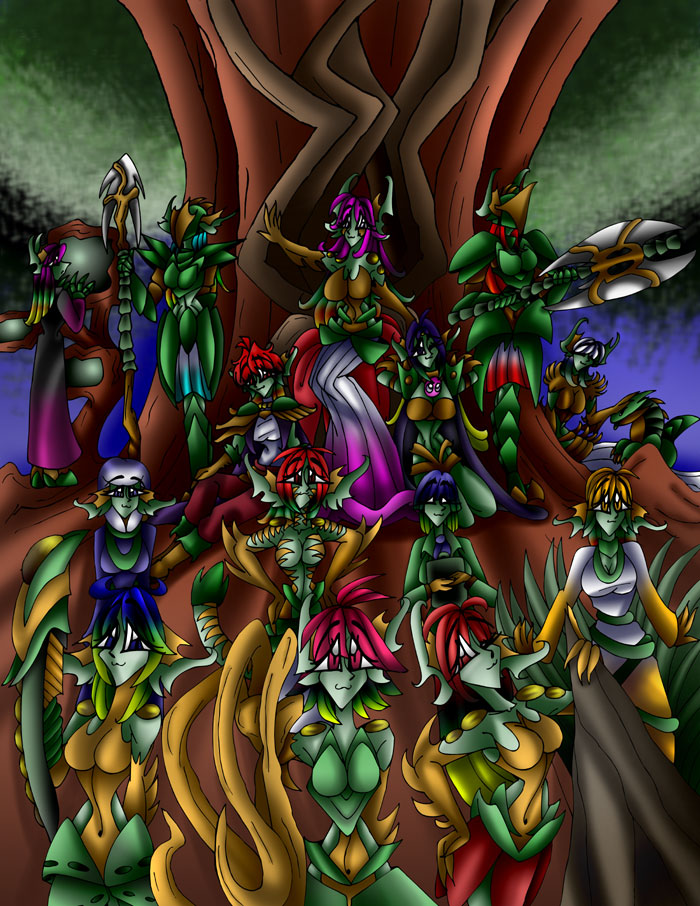 Watch
Bwahaha finally done! Never going to put so many characters in one page again. (Well.. this was four pages duck taped together.) This isen't the right size.. Hopefully it won't matter. Was too huge to put on DA. Also this picture slowed down photoshop by alot and also gave me the blue screen of death. :3

All the legion that I have drawn before are in this picture. The background is suppose to be inside a hive.

Oh.. Wraith will be needing more art for the main book along with the next book he will be writing. He will be doing a space pirate role playing book. Anyone who wants to help out. Just send him a message on his aim or email. His aim is Wraithkun and his email is mysticjojo@gmail.com

If you do donate pictures or just one picture he will be putting your name in the credits part of the book.