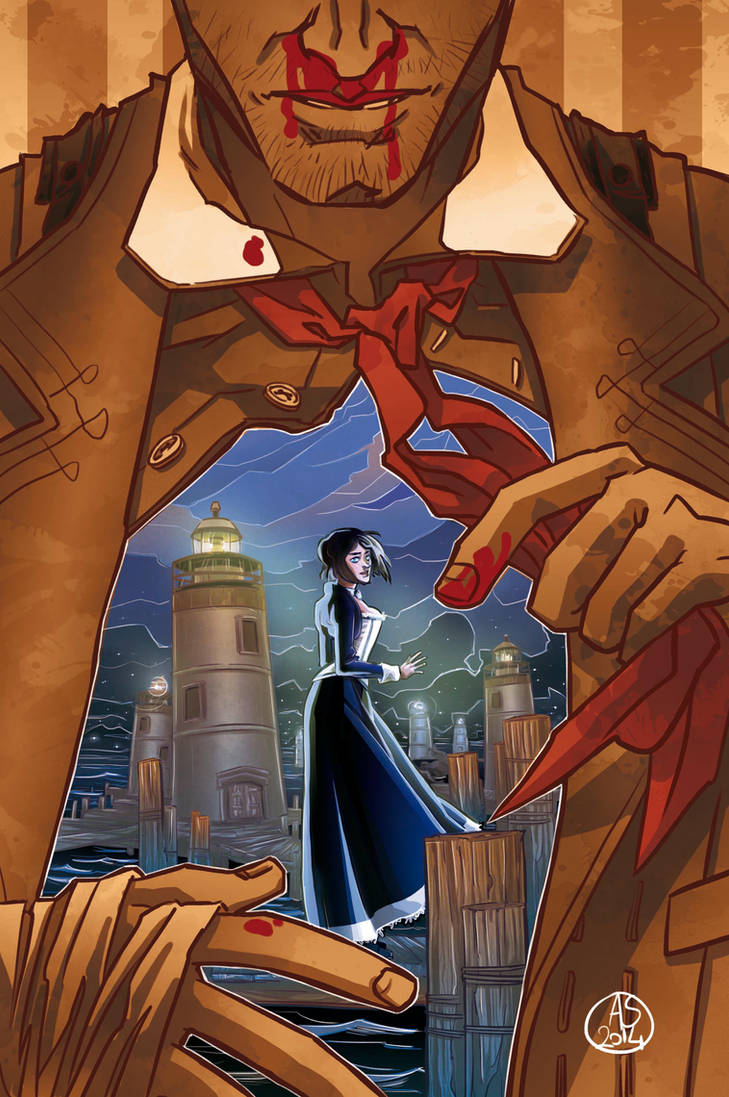 First off, I love the colour palette. Booker in the sepia tone makes him seem more like a relic of the past (which in a way he is) and I love how vivid and bright you made Elizabeth.

While I love the concept, something about the left side of the coat makes it seem like it's behind the scene with Elizabeth, which distracts a little from the wonderful idea you have of her being within Booker.

The detail of his hand pulling his tie to the side is an amazing visual, and I really like how you added the blood so that it is prominent, but not overdone. Also, the way her hand seems to point up to his finger and vice versa is very nice.

Overall this is one of my favourite Bioshock Infinite artworks, and if I saw this on a poster I would probably fall over myself to buy it.
The Artist thought this was FAIR
9 out of 9 deviants thought this was fair.