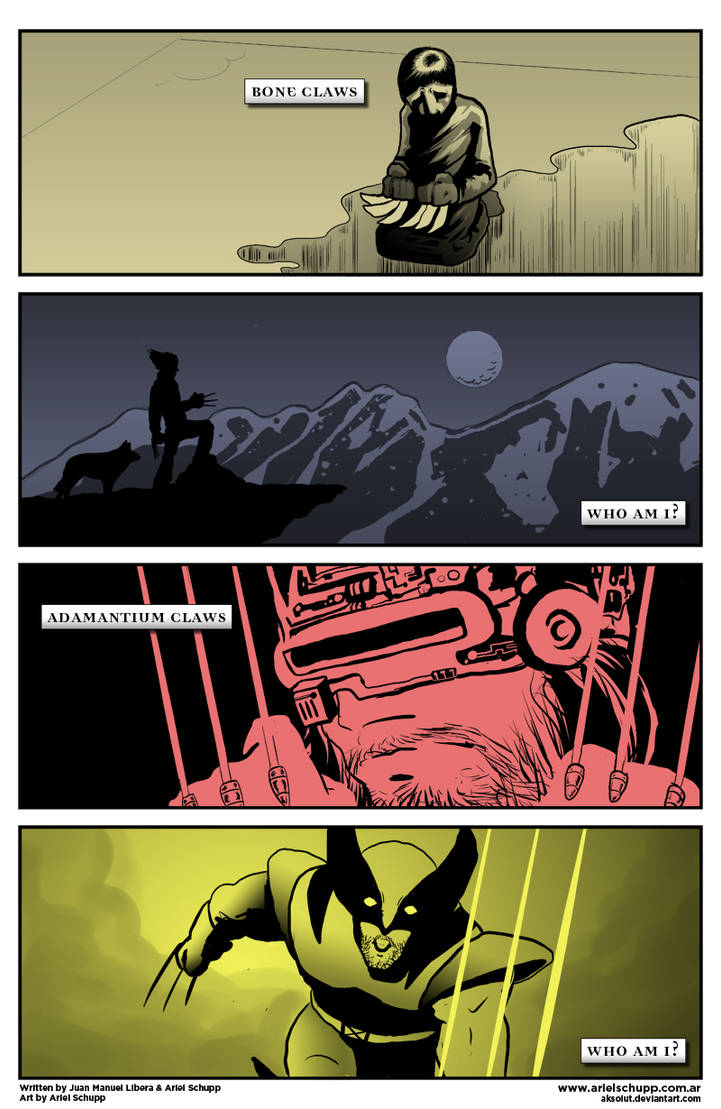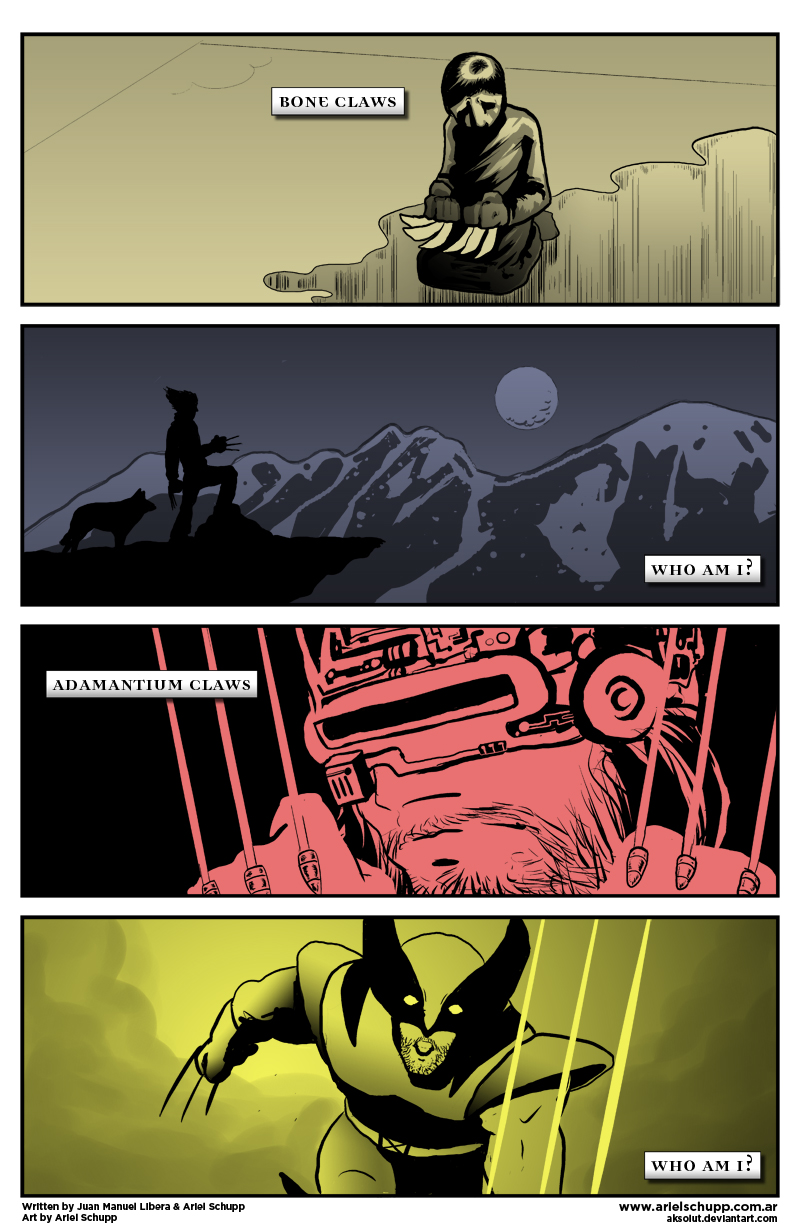 Watch
Grant Morrison y Frank Quitely en All Star Superman condensaron, en una sola página de 4 viñetas, el origen del Hombre de Acero ¿Por qué no hacer lo mismo con Wolverine?
El texto de los bocadillos es crédito total de Juan Libera, era una idea demasiado buena como para no dibujarla

-----------------------------
ENGLISH: Grant Morrison and Frank Quitely in All Star Superman managed to condense the origin of the Man of Steel in just one 4-panel page. Why not do the same with Wolverine?
The text in the captions is by Juan Libera, his was such an awesome idea that I just had to draw it


I had seen a Spiderman and Batman in this same format.
I liked yours too but I think it failed in one point: It's not just a four panel page,but also a four panel page followed for a double spread, with the character in full glory. In the four original panels, Quitely never show Superman until that double page.
Reply

That's a good point you are making. I did consider that approach, but I really tried to avoid doing a double page because that resource was considered for a printed medium, and here the medium is a screen.

Another funny thing, which I didn't mention, was how I come up with the idea, and also explains the reason of my deviation from Grant Morrison work.

The previous attempt I made, which you can also find in my gallery was the "Secret origin" of The Flash, and I think I made a better job at only "hinting" the origin of the character at hand. However, this particular strip narrating the origin of Logan was suggested to me by my best friend, who upon reading my take on The Flash on facebook, he jokingly suggested I do one of everyone's favourite overused mutant. He also provided me with the words, which I transcribed literally. So, even if I was trying to homage Grant Morrison take on minimalist origins, I was also trying to use the very same words he used on his comment to do this comic book.

But yeah, you are right, it's not quite the same take as the All Star Superman story.
Reply

te quedo buenisimo! me gusta como usaste un color particular para cada cuadro :3
Reply

The imagery is very nice, and the idea is good. We should be able to break down more superhero origins this way. Although, I would have chosen different words. Reusing "who am I?" seems awkward. I'd try to think of words that set up the entire scene.
Reply

Thanks for the comment! Actually, it was an attempt to mock the convoluted origin of Wolverine by the guy who scripted this. I think it's funnier like this, because there is no way you can think of Logan's past and its many (contradicting) versions with a straight face

Reply

jajajaja corto y conciso. no necesitas mas para contar esa historia jajajaj!

Reply

Simply extraordinary! The third panel is my favourite.
Reply