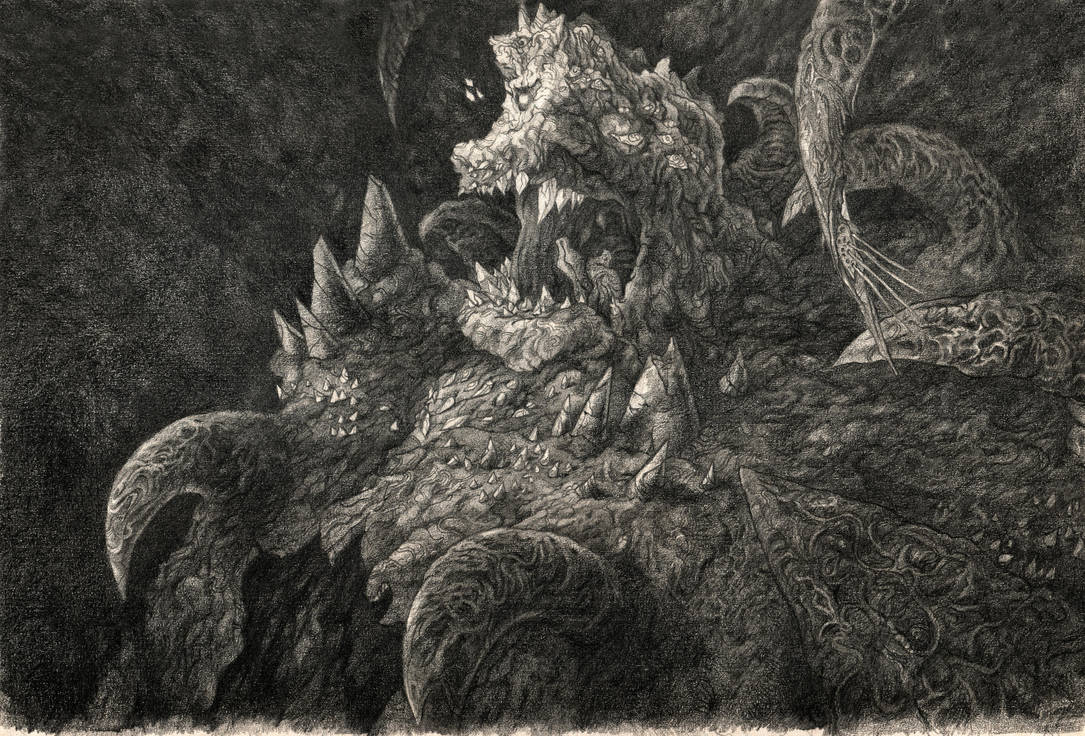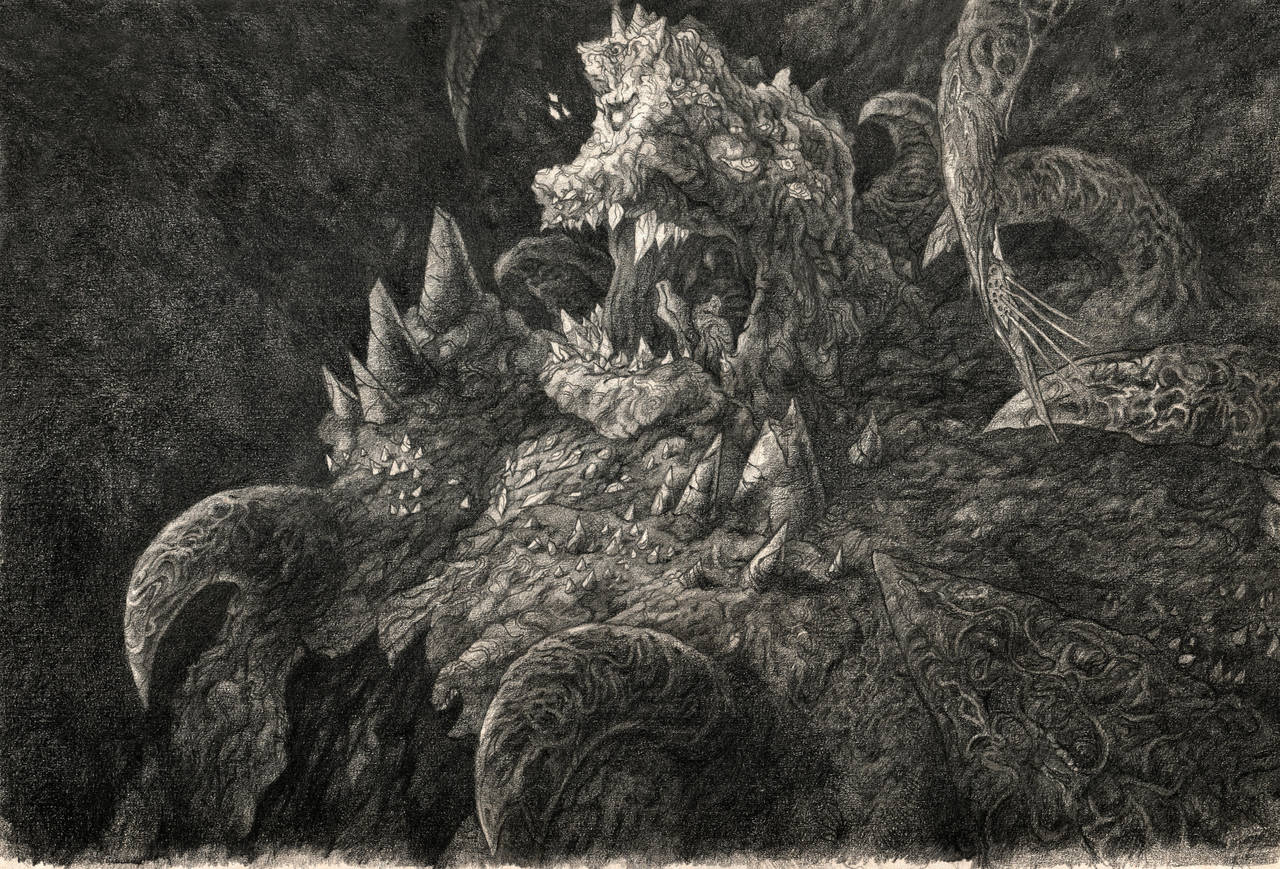 Watch
DOOM
Finished the earlier piece : )
You can get prints and tshirts of this over at society6.com/aks9, and I enabled printing here on DA too.
The Premium Content is just a little bonus, hi-res version (3000px scan) for anyone who'd want that, I get a token dollar from it. I want to start transitioning into supporting myself through my own work and not freelancing, so I'm just exploring the options at this point.
I've been working on this as much as I could during the past 10 days or so, it's an older piece that I've wanted to finish for a while. It was mostly detailing, adding darker areas (8B pencil) and filling in the little gaps and details with a HB. There got a point where you can just keep on working and refining and it gets so fine that I can't justify it time-wise anymore.
The original idea for this was an "Interdimensional Fractal Monster" (haha) but I got lazy and left out the interdimensional-fractal part. But I had an idea of how to make that work conceptually, so I'll probably explore that more in some future piece.
Working on older pieces is satisfying in the sense of not leaving uncompleted business left behind but the more I worked on this the greater the urgency I felt to really make the stuff that I really want to do and at the level I really want to do it at.
Anyway thanks for taking a look.

Woaaah amazing piece!!!!!!
Reply

Reply

Reply

So many things happen to my eye and brain when viewing this work. Amazing.
Reply

its wonderful to hear people's impressions, thank you for sharing Myronavitch
Reply

Reply

Reply