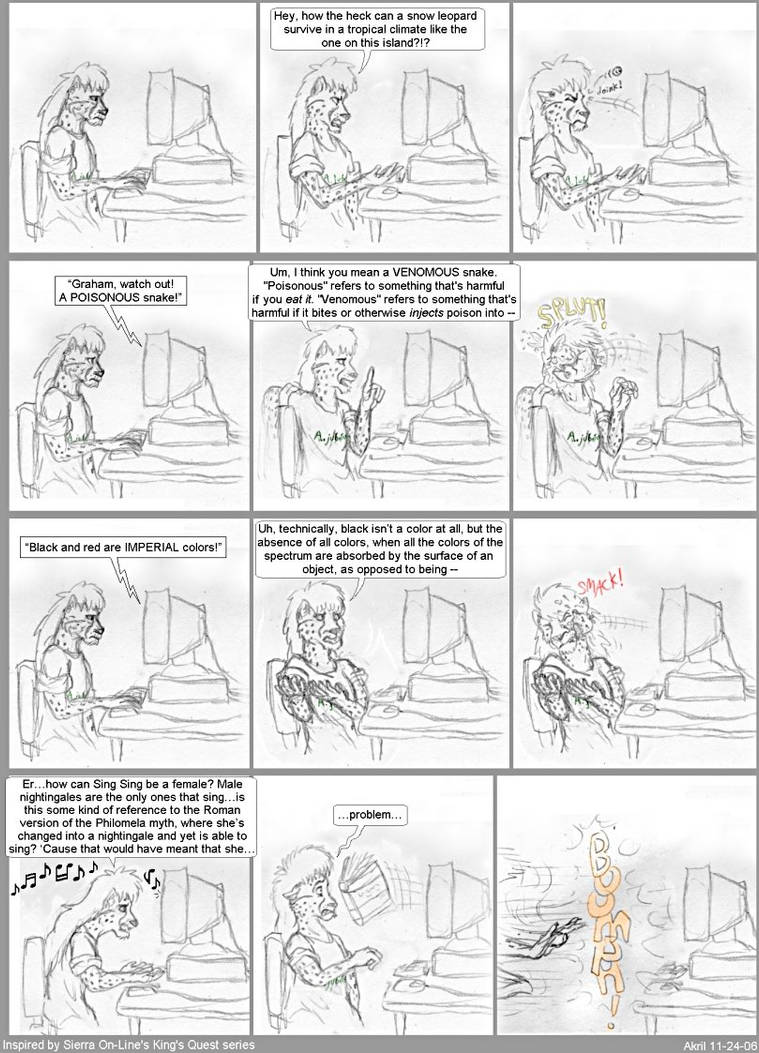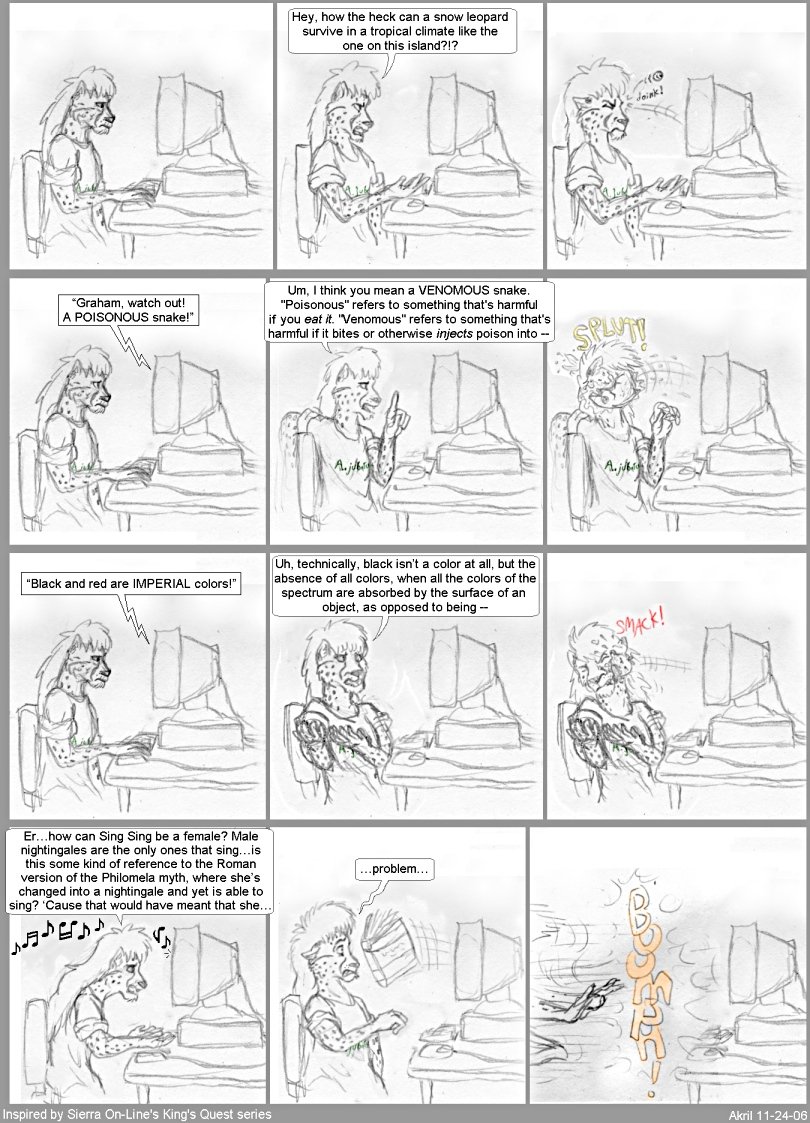 Watch
While her brother is off doing more productive things, Xandra plays three of the KQ games, shows off her nerdy, nitpicky side, and gets the book thrown at her.* Who says all adventure game protagonists are nonviolent?

The writing on her shirt reads "A. jubatus". I admit that one or two of the things she complains about have stood out to me.

*come on, who didn't see that line coming after that gag in the last line of panels?**

**Non-native English speakers: it's an idiom.