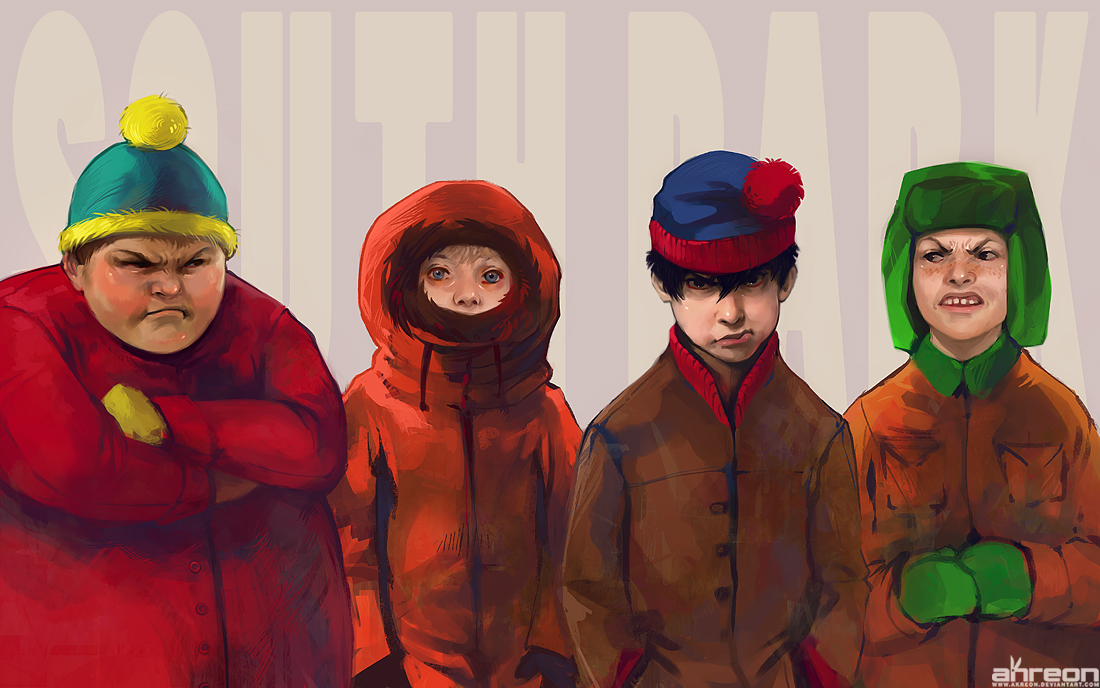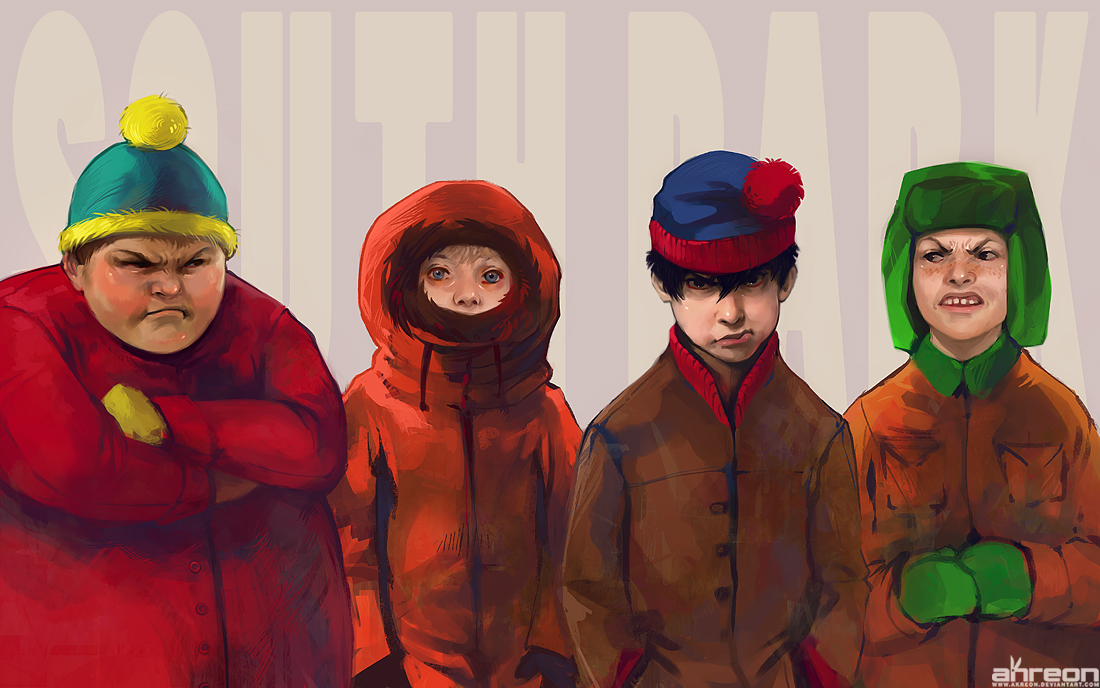 Watch
Warning: I'm not an artist (I'm a writer, if anything). And I'm not even a huge fan of South Park, but I have seen a few episodes. And, to me, South Park is funny. LOL funny. Split-your-pants funny. Sometimes, it even moves into the profound. Hell, even Kenny sometimes "says" something worthy. I feel that this piece, while technically superb and makes the viewer pause to look, lacks those elements.

You did capture their angst (superbly done in Stan's expression), their anger/jealousy (Kyle's snarl), their resentment (Cartman's scowl says it all), and their befuddlement (poor Kenny, you definitely have a talent for expressions), but I feel that all should be tempered with their youth and humor. I think this piece lacks the underlying innocence that the creator's of South Park play-off in every episode.

With that said, this piece makes me want to see these characters come to life. Very well done.
The Artist thought this was FAIR
95 out of 109 deviants thought this was fair.
I love South Park. And if the characters came to like, this is about how they would look. Kenny, especially, is JUST RIGHT in this. I love your style and technique. Kenny's hair looks odd. Stan and Kyle both look a little scary, frankly, but I bet I'd have a similar expression if Cartman was nearby. I do think Cartman should look eviler. Though you did really convey intelligence in his eyes. All the boys in this painting look very alive, to almost frightening effect.

Overall, this is fabulous! You really brought the characters to life in surprising ways. I love it!
The Artist thought this was FAIR
43 out of 51 deviants thought this was fair.