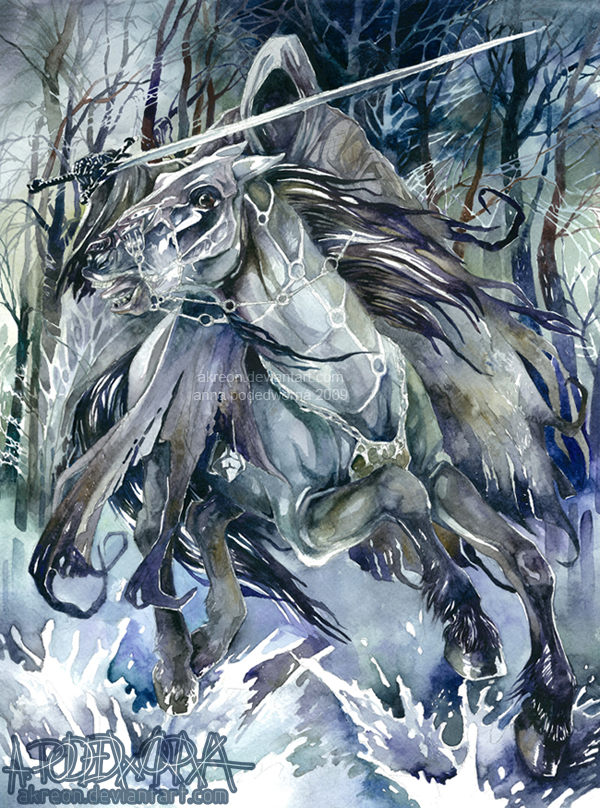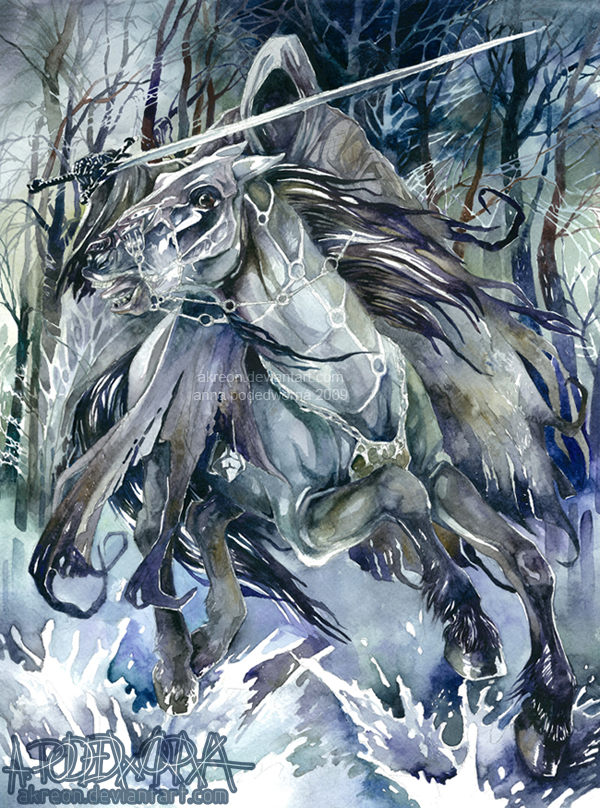 The composition is outstanding. I love the way you used the directional movement of lines leading your eye from the horses legs in the bottom right up to the top left following by the man's harsh sword to the top right. Though I do like the colour palette a lot, I think their needs to be more separation from the figure and the background. The figure would pop out a lot more if the background was a lot darker in general.
The man on the figure is very well done but I think there is room for improvement on the horse. Particularly In the jaw area near the reigns some more definition is needed. I do really like how you used white lines and form to make up your image, and the foggy appearance of trees in the top background adds a very nice touch to the atmosphere of the entire image. The image overall is very well done.
The Artist thought this was FAIR
192 out of 203 deviants thought this was fair.
So as to not repeat what the other critiques say...I will add these words.

The overall composition is phenomenal. The exagerrated size issues of the horse actually work quite nicely with the splashes to give the observer the sense that the Nazgul and mount are about to be leaping from the page.

The color choices give the entire piece a "other-worldly" quality that I really like. The barren trees in the background, along with the strong use of blues and other cool colors give me the sense that this is from another scene that was filmed in a winter landscape. I really like that.
The Artist thought this was FAIR
171 out of 181 deviants thought this was fair.